U.S. Open
U.S. Open 2021: Torrey Pines features a loaded board but its leaders are two agents of chaos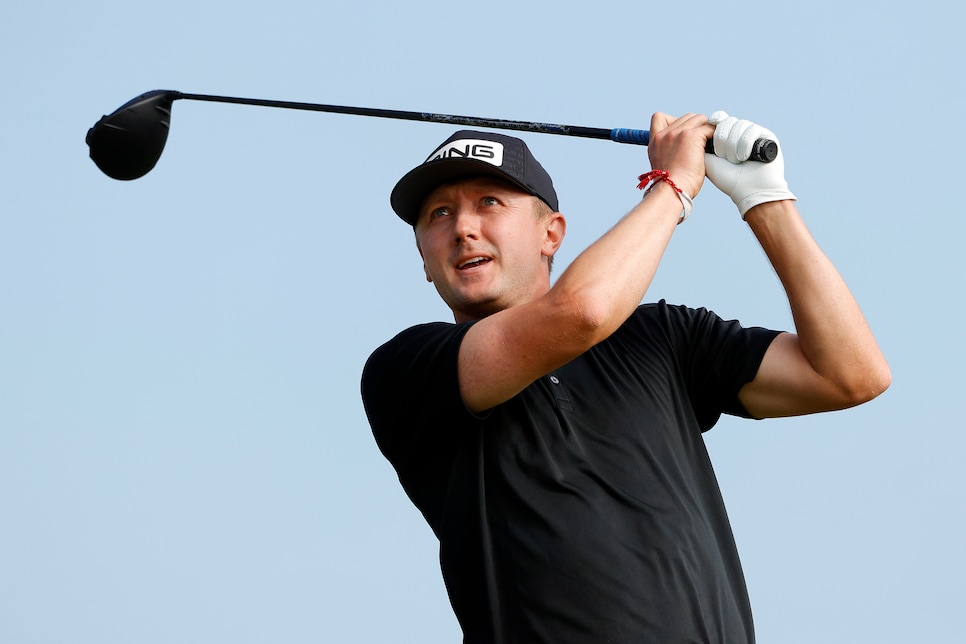 Yet while it pounds its chest as golf's most thorough examination, the U.S. Open is also an agent of chaos. Any doubt to that, take a look at two of the men—Mackenzie Hughes and Russell Henley—tied for the lead.
"I would have said, Wow, really? That sounds great," Henley said when asked if he was surprised with his five-under total. "Yeah, I mean, things always happen kind of when you least expect them a little bit with golf. It's like right when you kind of stop pressing and stop searching for your game, sometimes things just come together."
Echoed Hughes: "I wouldn't say I necessarily expected to be in the last group this week, but I know that my game is good enough to win on the PGA Tour. I've done it before."
This is no shot at Hughes and Henley. They are not the little local qualifiers who could. Hughes earned his way as one of the select 30 to play in the 2020 Tour Championship, and Henley is a top 60 golfer in World Ranking. If you're considered one of the 60 best at what you do, you are pretty damn good at what you do.
There is also a pyramid of fame in professional golf, and compared to other names on the Torrey Pines' board, Hughes and Henley are at the base. Henley has been in the lead since an opening-round 67 yet played most of his Thursday and Friday in front of a dozen fans. The gallery was slightly bigger playing in Saturday's final twosome, but not by much, the spectators were more intrigued following Bryson and Rory and Rahm and hometown boy Xander Schauffele. As for Hughes, we relay the words of a well-meaning local newsman when a clip of Hughes rolling in a 60-foot eagle was flashed on the media center jumboscreen: "What a putt! Who was that? Hughes? What a putt! … Who is Hughes?"
To those who may be wondering the same, Hughes is a 30-year-old Canadian, winner of the 2016 RSM Classic and—despite his profile listing him as "Disliking anything with chocolate in it"—is one of the more well-liked guys on tour. Henley is slightly older, 32, with three tour wins to his credit. He is a Georgia Bulldog and also one of those guys referred to on a broadcast as a "bulldog," a nod to both to his spunk and the fact broadcasters are just as caught off-guard when a non-star goes low as the rest of us.
So yes, both these cats can ball. It is also a surprise to see them where they are heading into the final round. Hughes had played in eight career majors prior to Torrey Pines; he missed the cut in six of them, with a T-40 at this year's Masters his best finish. Henley has made 26 major appearances, and finished T-16 as an amateur at this championship in 2010. But he's never cracked the top 10, and he hadn't played in three of the past five U.S. Opens. Moreover, he had only played Torrey Pines once prior to this week and hated the course so much he never returned until now.
"Not as much experience around here, and that's typically how it is besides Augusta," Henley admitted. "You're kind of learning the course as you go a little bit more." Said Hughes: "This is a bigger stage, but again, it's the same … you do the same things. It's an 18-hole golf course and 72 holes, so I just need to do a lot of the same things I did to win that tournament, and I'll draw back on some of those experiences."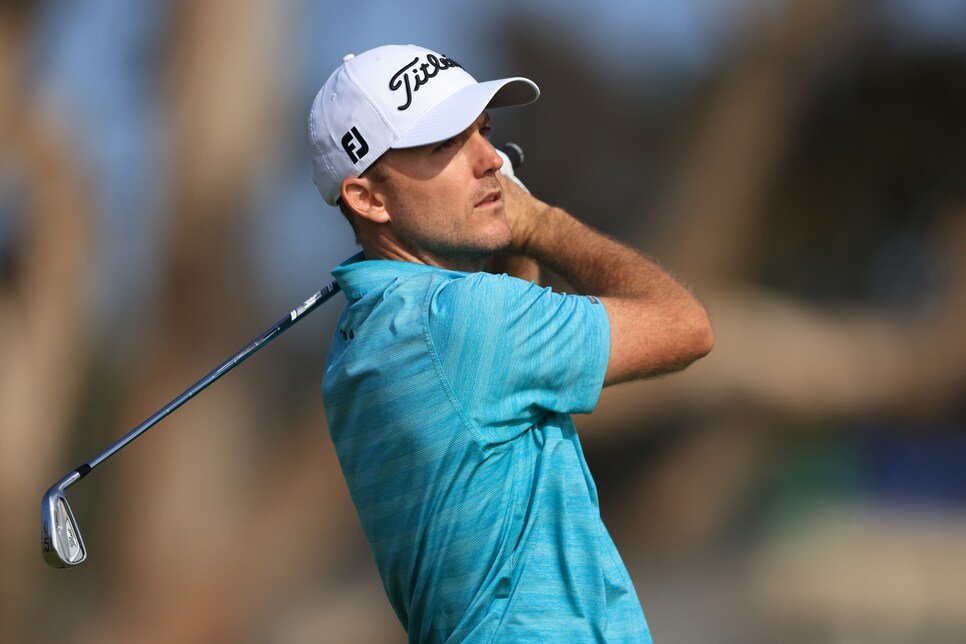 While their standing is a shock, it is not an accident. You don't find yourself atop the U.S. Open after 54 holes by happenstance. They're also going against convention. This course was supposed to favor bombers, and with Bryson and Rory and Scheffler and Rahm and Wolff that's not untrue. Hughes and Henley, despite both losing strokes to the field off the tee, are getting it done the old fashioned way, gaining five shots over the field in approach and more than five in putting. You know, the way U.S. Opens have historically been won.
The odds are not in their favor. In track record, and in the minds of gambling experts, Oosthuizen, McIlroy and DeChambeau, all major champions, are favored ahead of them. Nice and supportive as the galleries have been this week, they will have their favorites as well and it won't be these two.
And yes, they might be out of their element. But Henley and Hughes are ready to embrace the unknown.
"Yeah, I'm excited. You get goosebumps thinking about it, so I know I'm going to be nervous tomorrow," Hughes said. "I essentially played today around the lead all day. I think I was only ever a few back the entire day, so it felt—I think it'll feel different tomorrow being in that last group, but you do the same things. You mentally tell yourself the same things, and I'll be referencing my yardage book and my notes a lot. But I'm going to try and enjoy it lots, and yeah, embrace the moment."
Added Henley: "I don't know how many more good years I have of golf left, but hopefully a lot, but I'm just excited. I'm excited, and you always wonder what it would feel like or be like to be in contention. I'm excited."
Through three days, there hasn't been the disorder usually associated with this tournament. It's been straightforward, controversy free, and a tad quiet. Too quiet. We're due for bedlam. We're due for chaos, and the agents who bring them.


MORE U.S. OPEN 2021 STORIES FROM GOLF DIGEST: