Logic problem
U.S. Open 2021: Louis Oosthuizen gives simplest reason ever for why he's so successful in majors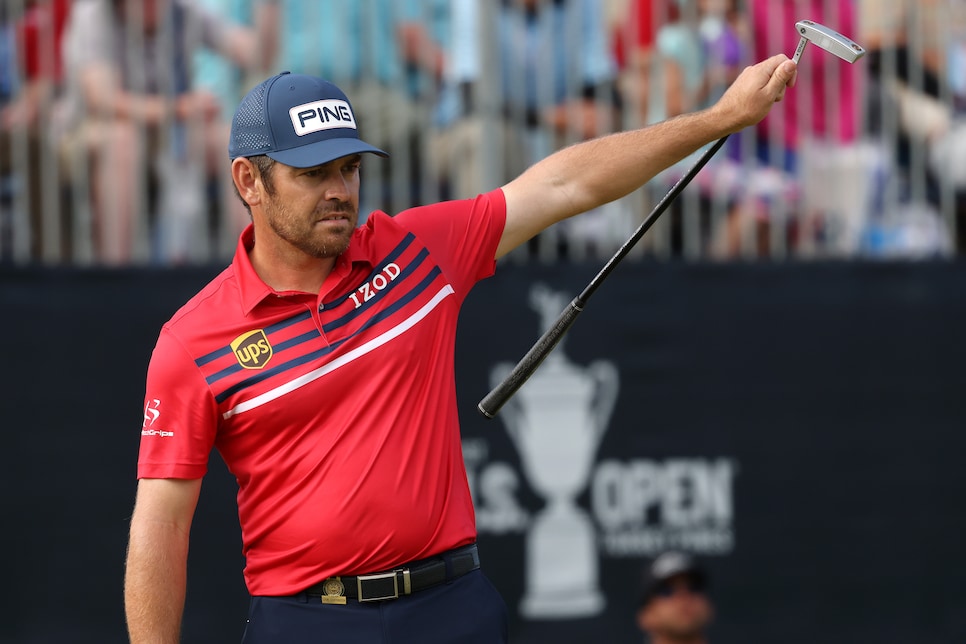 Simplify, simplify, simplify. That's the new name of the game in professional golf. See ball, hit ball. Bomb, gouge. Grip it, rip it. It works for DJ, it works for Brooks, hell, it works for Bryson, who sounds like he's trying to complicate it but is really just wailing away at it with impunity. It ain't that hard, at least for these guys.
Louis Oosthuizen lives by this method, too, particularly in the major championships. During the four biggest weeks of the year, this man shows up time and again, to the point where not a single soul is surprised to see him back in one of the final two groups at a major for the second time in the last five weeks.
To steal a phrase from Vegas Dave: How does he do it? How the heck does he do it? A ridiculously silky swing helps, as does one of the great putting strokes in the world (Oosthuizen ranks first on the PGA Tour in strokes gained/putting this season). But for him, the answer is much simpler than that.
"I don't know," Oosthuizen said when asked how he always gets up for these big ones. "For some reason I just play good when the majors come around. I think it's just because tough golf courses I sometimes just focus a little better and play better golf."
Easy enough. Tougher courses + more focus = better golf. The Louis Oosthuizen major championship equation. No secret sauce. Simplify.
Of course, we do have to mention the big ol' you-know-what in the room—Oosthuizen is still stuck on one major victory (and no other wins in the United States). His simplifcation method worked beautifully at St Andrews in 2010, where he won the Open Championship by seven strokes. Since then, though, it's been a hoard of top-10s, including the runner-up grand slam. It's a career a lot of players would trade for in a second, and one that's bought Oosthuizen all the John Deere tractors he could have possibly dreamed of. He knows the only way to get the elusive No. 2 is to keep doing what he's doing, though.
"I need to play well. I need to go out … there's a lot of great players up there that's got a chance of winning this, and I just need to go out and play as good as I can tomorrow."
MORE U.S. OPEN 2021 STORIES FROM GOLF DIGEST: