Fantasy Advice
U.S. Open DFS picks 2022: Jordan Spieth has the winning recipe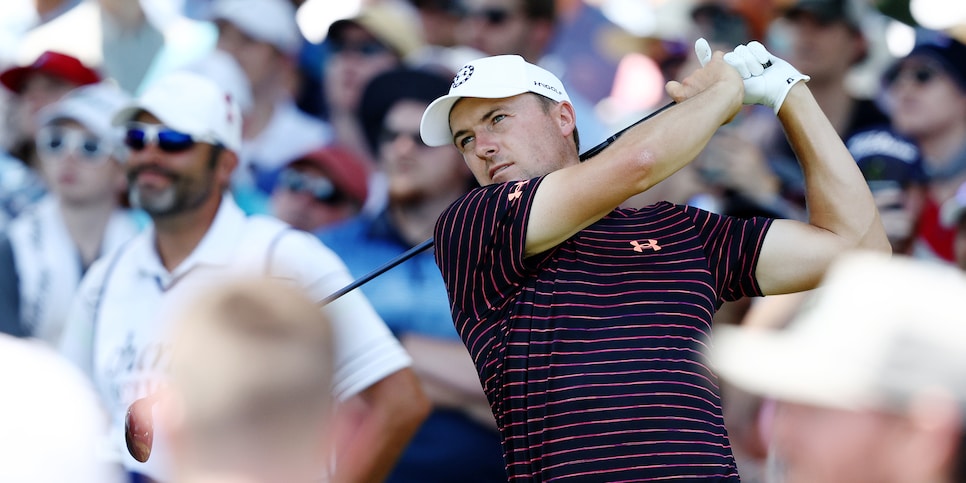 Though we don't have the past course data to rely on, you have to rely on what we do know about the course and apply it to your handicapping. We know the rugged New England course features tiny greens, measuring just over 4,000 square feet on average. They are the second-smallest greens in recent major-championship history behind Pebble Beach. Missing these greens will put golfers in plenty of difficult and awkward positions.
The Country Club will offer a physical and mental test with plenty of blind shots and opportunities for doubt to creep between the ears. This will be a full examination of talent and creativity—as it often is at U.S. Opens.
We have enough reliable data on these golfers—and we feel confident enough on how the course should play—that we're ready to make the tough decisions in each price range.
Here are my favorite plays and fades this week at the U.S. Open.
Price range: $9,000 and above
High Upside: Jon Rahm ($10,800 DraftKings | $11,800 FanDuel)
Rahm lost strokes off the tee in his last start at the Memorial, which is noteworthy because it ended a 44-event streak of gaining strokes with his driver. Even with that outlier week, Rahm still finished T-10 in one of the strongest fields of the year. Rahm struggled out of the gate in 2022, losing plenty of strokes around the green, but he has cleaned that up recently. Everything is trending for our defending champion.
Safest Option: Shane Lowry ($9,000 DraftKings | $10,300 FanDuel)
Lowry continues to pile up great results, and most reassuring is how he's been accomplishing them. He's gained strokes from tee to green and putting in eight straight measured events, per the RickRunGood.com golf database. Lowry's style of play has been consistent, and it's been consistently great.
Most Likely To Disappoint: Dustin Johnson ($9,400 DraftKings | $11,000 FanDuel)
Johnson has been in the news for joining the LIV Golf league, which has covered up his generally lackluster play. He's gaining 0.80 strokes per round this season on tour, which is very good but it's his worst season since 2011. He's losing strokes around the green for the first time since 2015, and he's losing strokes putting for the first time since 2013. His game has not nearly been as sharp as we'd expect.
Pick To Win: Jordan Spieth ($9,500 DraftKings | $11,300 FanDuel)
Over his past 50 rounds, Spieth has gained 1.24 strokes per round from tee-to-green, which is the 11th-best mark of anyone in this field, per the RickRunGood.com golf database. Surprisingly, he's struggled putting. Though he's in the midst of the worst putting season of his career, he has gained strokes with his flatstick in three of his past four starts. Combine that with the creativity required at The Country Club, and Spieth should be considered one of the favorites.
High Upside: Daniel Berger ($8,400 DraftKings | $9,800 FanDuel)
Berger battled injury earlier this year, which showed up in his results and advanced metrics, but we are starting to see Berger return to his true DNA. He's gained strokes on approach in three of his past four events—and gained over five strokes on approach in two of those events. His ability to hit a ton of greens and get hot with the putter creates a situation where Berger could make plenty of noise in Boston.
Safest Option: Matt Fitzpatrick ($8,500 DraftKings | $10,400 FanDuel)
The Country Club is going to ask for you to be in control of every aspect of your game, and that's great news for Fitzpatrick. He's one of the few golfers in this field who is making tangible gains in each of the four major strokes-gained categories over his past 100 rounds. He possesses an accurate driver and one of the better short games in the field. That'll be an excellent combination this week.
Most Likely To Disappoint: Tyrrell Hatton ($8,000 DraftKings | $9,700 FanDuel)
Hatton is becoming one of the more difficult golfers to handicap. He turned in a very ugly MC last week, carding back-to-back 74s (8-over) at St. George's. While he's one of the better putters on tour, his weakness off the tee is a major concern for The Country Club. Not only does he miss a lot of fairways (163rd on tour), but he misses them by a wide margin. He's ranked outside the top 150 in "Distance From Edge of Fairway," which will get you into some tricky situations this week.
Pick To Win: Tony Finau ($8,200 DraftKings | $9,900 FanDuel)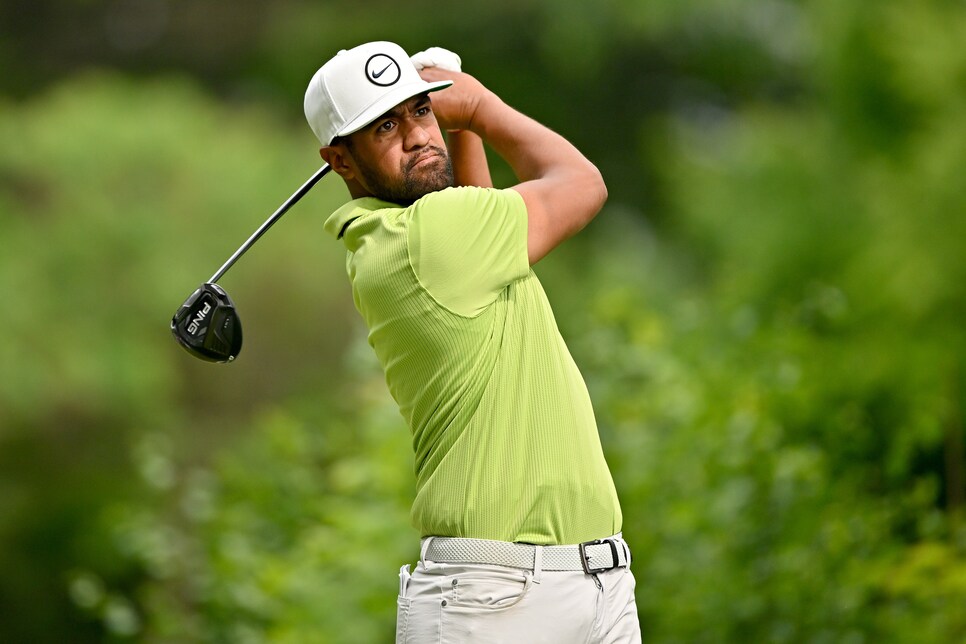 Finau has lost distance off the tee over the years, but he's still gaining a ton of strokes to the field in that category. Now he's starting to figure out his short game. Finau snapped an eight-event streak of losing strokes around-the-green at the Mexico Open, and he's been gaining in every event since. He's plugging the leaks in his game, and it's starting to pay off.
High Upside: Davis Riley ($7,300 DraftKings | $9,200 FanDuel)
After a slow start to his season, Riley has been scorching hot. In his last nine events, he has seven top-15 finishes with four of those coming inside the top 5. He's gained a staggering 22.92 strokes on approach over his last four measured events, per the RickRunGood.com golf database. Since earning his tour card he's played only one major, but it was a T-13 finish at Southern Hills last month.
Safest Option: Tommy Fleetwood ($7,700 DraftKings | $9,600 FanDuel)
Since the start of the calendar year, Fleetwood has played 14 stroke-play events across the globe, and he's racked up nine top-20 finishes, highlighted by a fifth-place finish at the PGA Championship. The asset that I'm most excited about this week is the deft touch that Fleetwood has shown around the greens. He's gained strokes in all but one measured event this year, which will come in handy around the tiny greens at The Country Club.
Most Likely To Disappoint: Bryson DeChambeau ($7,900 DraftKings | $9,500 FanDuel)
DeChambeau has pledged his allegiance to the LIV Golf league which raises plenty of questions, but I still have inquiries about the state of his game. He's only made one appearance since undergoing wrist surgery and it was a disastrous missed cut at Muirfield Village. In that start he lost strokes off-the-tee and lost nine (!) strokes on approach. The latter was the single-worst approach week of his career. Now he's going to encounter a U.S. Open setup that won't be overpowered, providing plenty of pessimism for DeChambeau this week.
Pick To Win: Sungjae Im ($7,600 DraftKings | $9,800 FanDuel)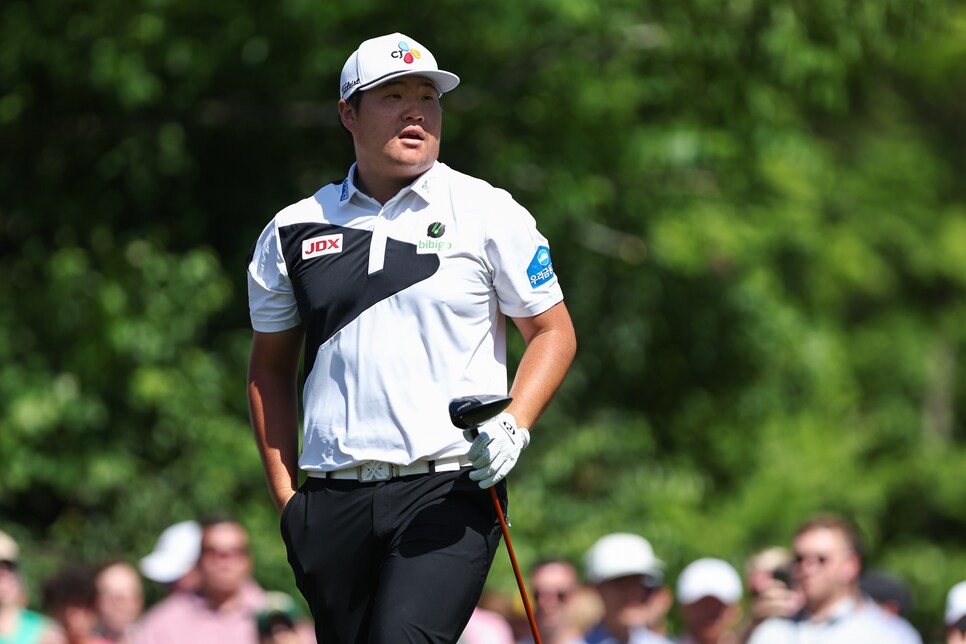 Im's past five starts are spread over two months, a rarity for one of the game's most active players. However, that extra rest seems to be paying dividends for Im, who hasn't finished outside the top 25 in any of those events. He's been one of the game's best ball-strikers this season, and that precision will be critical to success at The Country Club.
High Upside: Adri Arnaus ($6,800 DraftKings | $7,000 FanDuel)
The 27-year old Spaniard is a staple on the worldwide golf scene, and he's in the midst of some impressive play. He has teed it up 12 times this year, earning a win and four more top-10 finishes. He's a long hitter, ranking fifth in Driving Distance on the DP World Tour, and he's a great iron player. He'll need to perform slightly above his baseline short-game wise, but he's much more talented than this price indicates.
Safest Option: Mackenzie Hughes ($6,800 DraftKings | $8,300 FanDuel)
Admittedly, Hughes has only one path to victory: his short game. Luckily for him, that's the path most likely to be necessary to move toward the top of the leaderboard at The Country Club. Hughes possesses all the shots and creativity to compete if this becomes somewhat of a short-game fest.
Most Likely To Disappoint: Brian Stuard ($6,600 DraftKings | $7,500 FanDuel)
Stuard offers an appealing price, but he enters with four straight MCs. Generally a solid approach player, he's given strokes back to the field in three of his past four in that category. It's always concerning when a golfer is getting away from their DNA, which appears to be happening to Stuard right now.
Pick To Win: Francesco Molinari ($6,900 DraftKings | $8,400 FanDuel)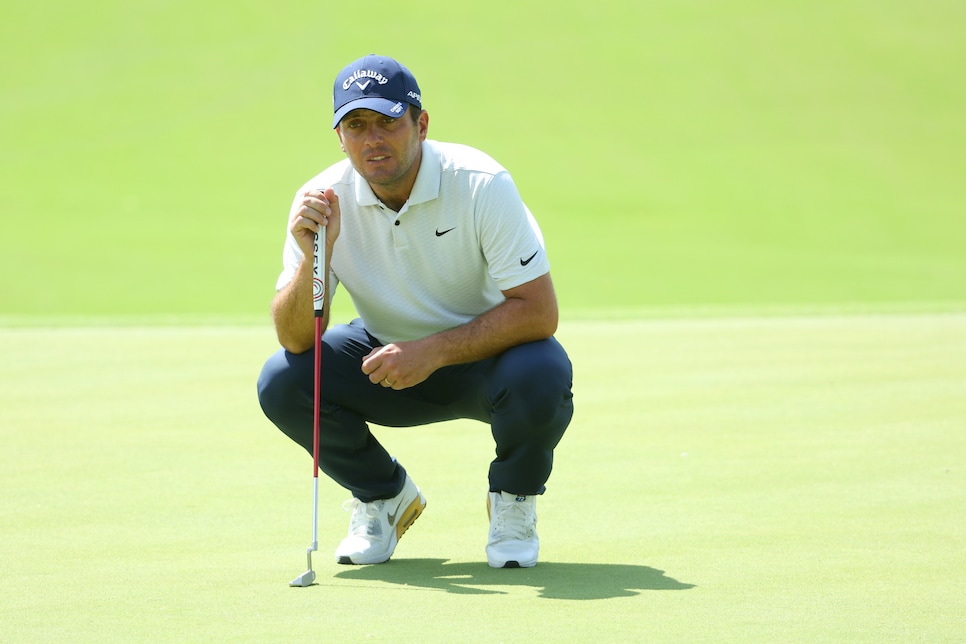 Molinari has flashed brilliance at times recently, finishing T-17 at the AT&T Byron Nelson and touching the lead at the Memorial before falling to T-26. He appears to be close to putting it all together. He's above-average on approach and excellent around-the-greens. If he can keep it in play off-the-tee and warm the putter just a little bit, he'll be able to contend at The Country Club.