Phil
Roundtable: On Phil Mickelson's jump to LIV Golf and his possible exit from the PGA Tour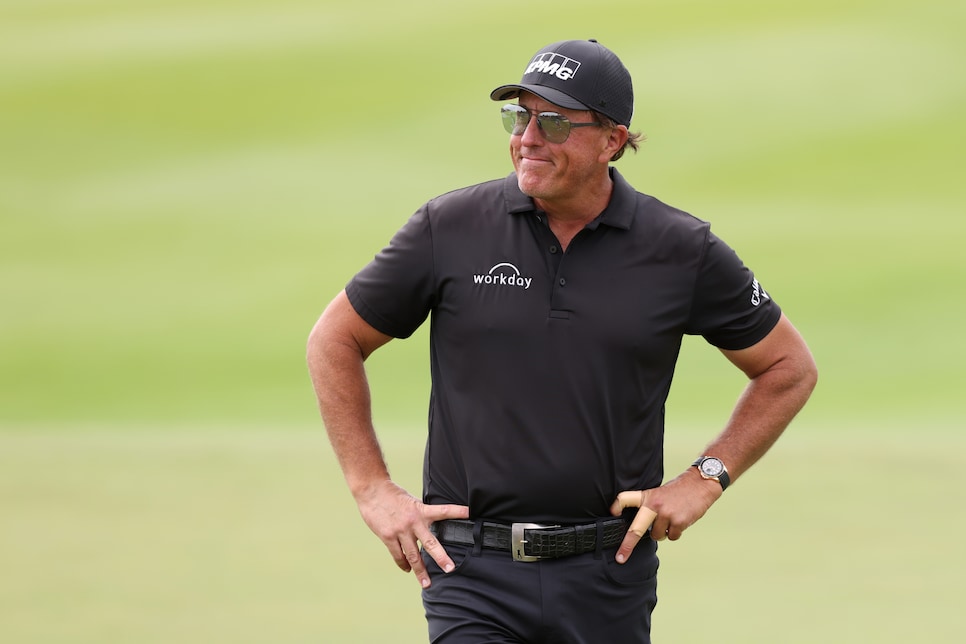 Phil Mickelson was announced as the final man in the field for the inaugural LIV Golf Invitational event in London this week. In a sense the decision was far from shocking; Mickelson has long made his flirtation with the Saudi-backed league known, to the point where his comments about said league—highlighted by a Fire Pit Collective report that he hired lawyers to draw up LIV Golf's operating charter—led to a three-month sabbatical from the tour. Still, Monday's announcement turned the theoretical into reality, and that reality has very real consequences to Mickelson and the sport.
Our Golf Digest writers discuss Mickelson's move to LIV Golf and if we've seen the last of Phil on the PGA Tour.
Are you surprised Mickelson, after all the backlash over the past three months, still made the jump? Are you surprised LIV Golf still wanted him after he admitted he was using them for leverage?
Dan Rapaport, Staff Writer: I am not. Ignore the noise and look at the facts: he has never backed off his stance that the PGA Tour is obnoxiously greedy and that it needs to be challenged. He was involved in the very founding of this league. He's been in regular contact with Greg Norman. And the apology he issued after his explosive interview read more like a mea culpa directed toward the Saudis, not the PGA Tour. He's attached to this and has been since the beginning.
Joel Beall, Senior Writer: Surprised at Phil? No; he's long been a carnival barker, and the show he's selling is himself. His comments in February had a bit of a Cortes burning the boats feel to it in regards to the PGA Tour, so there may not have been a choice (more on this in a second). As for LIV … kind of! I know they're desperate to get this thing off the ground, but, boy, he essentially took a flamethrower to the entire operation and almost burned the place down.
Shane Ryan, Contributing Writer: Definitely not surprised Phil made the jump, he's been telegraphing this for a long time and though we don't have access to his financials, everything we've learned lately seems to indicate he needs the money. I am at least a little surprised that LIV Golf wanted him, after he called the Saudi government homophobic journalist-killers with a terrible record on human rights. But clearly, for an outfit looking to launch their enterprise with some buzz, having Phil Mickelson on board clearly outweighed any offense felt in the House of Saud.
Alex Myers, Senior Writer: Not at all. Clearly, Mickelson has been eying a big payday for a while, and the loss of all those sponsors only increased his appetite/need for one. I'm even less surprised by LIV Golf still wanting him. It's Phil Mickelson. Even as he approaches his 52nd birthday he remains the second-biggest name in the game—and arguably the most entertaining.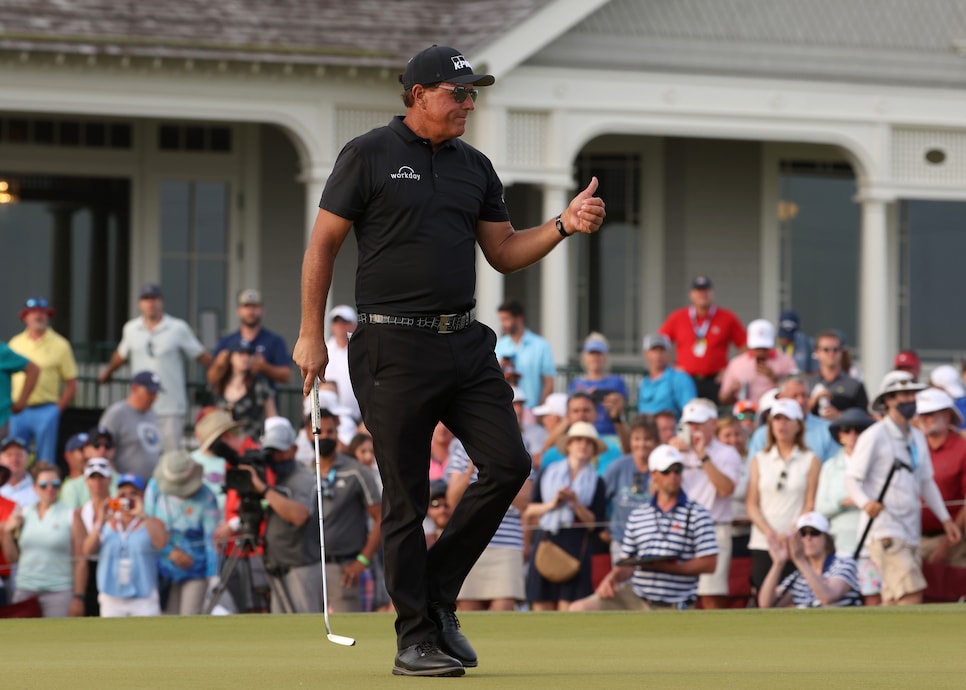 Majors aside, has Mickelson made his last PGA Tour start?
Chris Powers, Staff Writer: If he's getting a Dustin Johnson-sized bag to play on the LIV, I think the better question is: Will Phil even want or need to play on the PGA Tour again? Even without the career grand slam, his golfing legacy is fully intact, despite this questionable late-career move. Another few PGA Tour Champions wins or the odd win at the AT&T Pebble Beach Pro-Am (assuming the tour allows him to play again) isn't going to change that.
Rapaport: It all depends on the courts—if they rule in the PGA Tour's favor and uphold any potential discipline, which would force a choice between the PGA Tour and LIV, I do think Phil would go with LIV. He's in too deep now. But if forcing a choice doesn't hold up legally, he—and everyone else—will at least have the option to have their cake and eat it too.
Beall: Generously assuming his three-month sabbatical was his decision and his decision alone, I can't fathom the tour welcoming him back. The comments were one thing; if the Fire Pit Collective's report is true, Phil is not an associate of LIV Golf, he is its architect. Coupled with going and competing in the events, Mickelson's potential ban could be for life.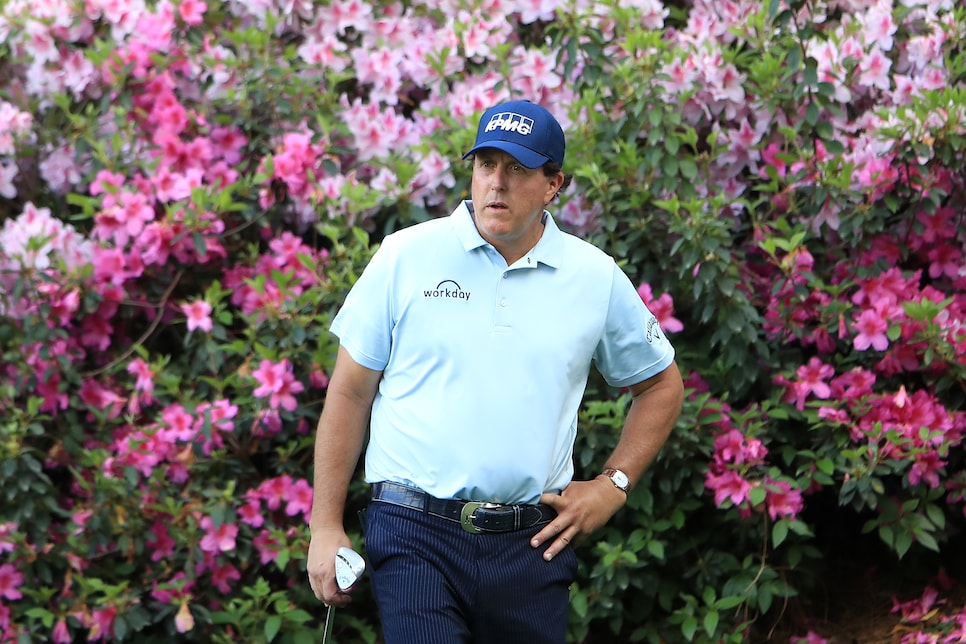 Juding by reports, LIV appears to be struggling to sell tickets. Is Phil enough to draw crowds when the series comes to the United States?
Powers: Judging by the mob scene that he produces at every single PGA Tour stop, I've got to imagine Lefty will have no issue drawing a crowd in the U.S.-based events. Some folks may literally only go to see him, which will make the James Piot, Jediah Morgan and Laurie Canter group feel like they are playing in a library. But they'll probably accept that trade-off to have any sort of Phil-sized crowd in attendance.
Myers: Yes. Obviously, we're not talking PGA Tour event-sized crowds, but Phil is still the No. 2 draw out there. As much as LIV needed a star still in their prime—or, at least near their prime—like Dustin Johnson, I think Mickelson is a more important get. He'll put a lot more fans in the seats—and in whatever fan experiences LIV has planned—than DJ.
Ryan: He'll sell some tickets, but I think it's easy to overstate how badly your average American golf fan will want to go see him at this stage in his career. I'm just not sure we live in a sports climate where throwing up a few billboards with Phil's face on them leads to droves of fans coming out, even in major metropolitan areas. Which doesn't mean they won't get spectators—people still like to go out and watch professional golf—just that I don't think Phil's presence is going to entail some massive spike.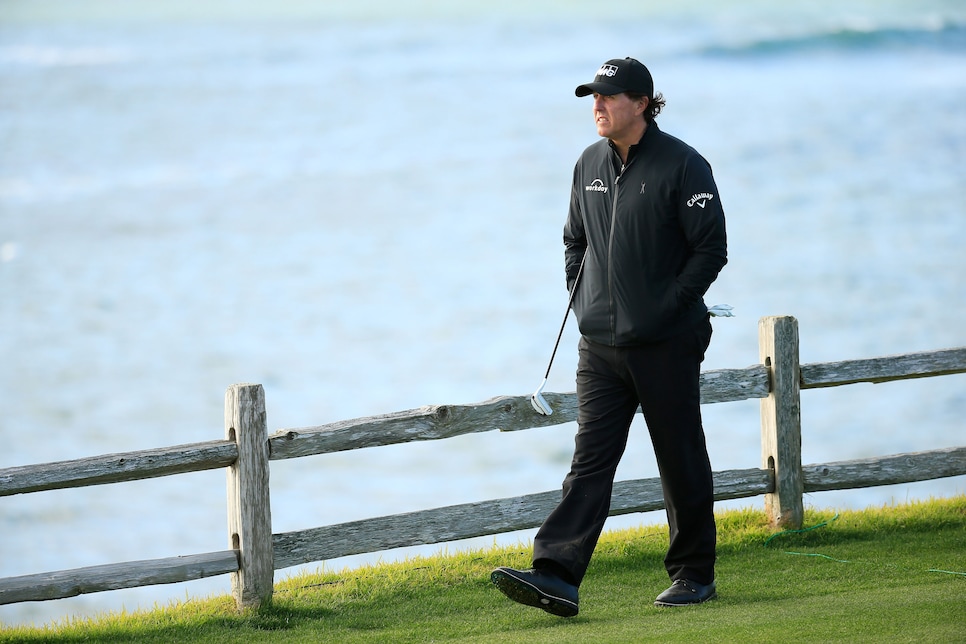 Chris Trotman/Getty Images
Rapaport: Yes, he is. Despite his almost total lack of success since Kiawah, hes still a clear No. 2 as far as name recognition in this game. People will turn up to see him. I don't think he's enough to single handedly carry a new tour—only one guy could do that, and his initials are TW—but he's certainly a splashy asset.