U.S. Open
U.S. Open 2022: Morikawa mum on wedding, Brooks back in his element—the best non-LIV related moments of Tuesday's pressers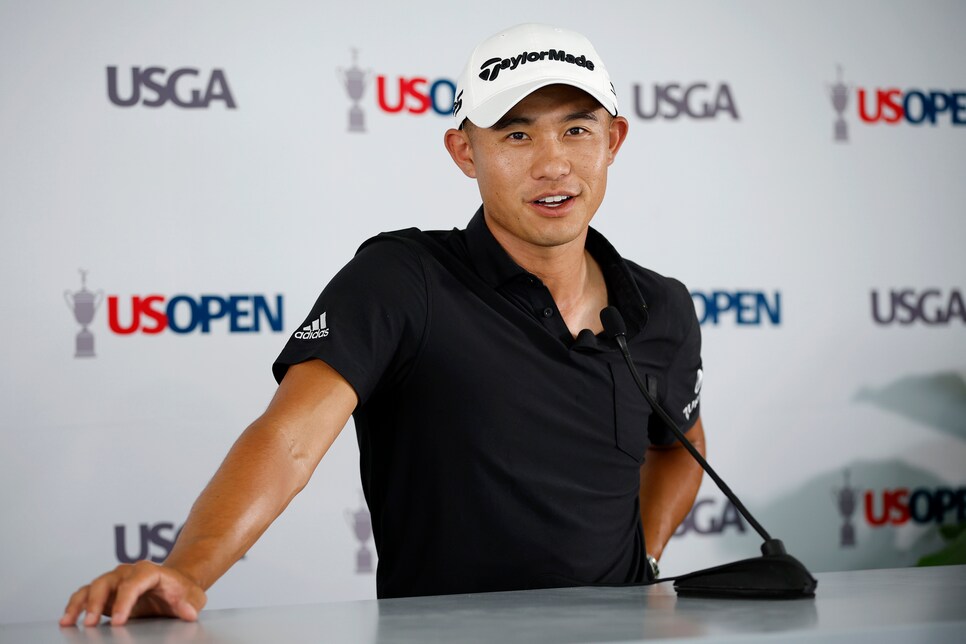 BROOKLINE, Mass. — LIV this, LIV that. It's LIV-erally all anybody can talk about at this week's U.S. Open. Sorry, sorry. I'll see myself out.
Of course, it is without question the biggest news story in the sport right now, and no matter what Brooks Koepka says or how many questions Phil Mickelson attempts to deflect, it's a topic that deserves to be discussed and asked about. It's a shame that it's hijacked one of the best weeks in golf, but we'll just have to chalk that up to bad timing.
That said, Tuesday press conference day at The Country Club did feature some lighter, non-LIV related moments, too. Here were some of our favorites.
Best non-answer answer: Collin Morikawa
Unless you never go on the internet, you probably noticed that two of the bigger names in golf, Dustin Johnson and Brooks Koepka, recently had a pair of pretty incredible weddings. Collin Morikawa, who popped the question to longtime girlfriend Katherine Zhu this past December, would appear to be in the on-deck circle in that department. He was asked how the planning for the big day was coming, and he gave one of the better non-LIV related non-answers to a question you'll hear all week.
"I definitely know when we're getting married, but I'm not going to share it," Morikawa said. "We like to keep things private. I think that's who we are. I'm sure people will find out about it, but in no way is our wedding going to be as big as theirs. I think theirs were pretty impressive. Maybe Kat wants it like that. I don't know. I don't know yet."
We already knew the two-time major winner was wise beyond his years, but this serves as further proof. He's not the biggest social-media guy (despite finishing a daggerous 11th in the PIP last year), which is quite the pivot from his share-every-moment-of-your-day generation. It's no surprise he's taking a mum's-the-word approach to his pending nuptials. "On brand" as the kids say.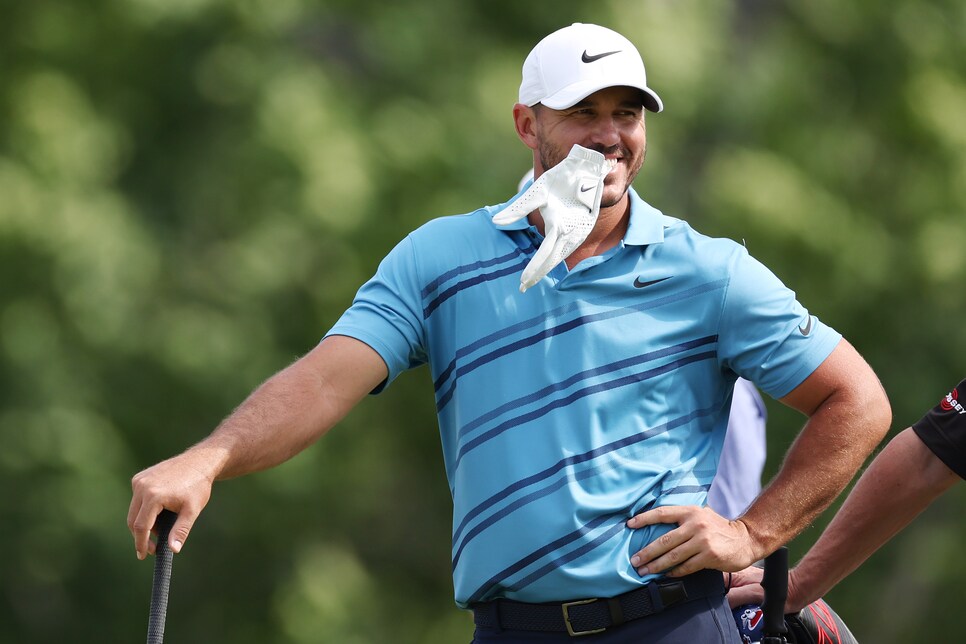 Best "I think I got my swagger back ... ohhh, ohhh" moment: Brooks Koepka
When he wasn't telling the media the LIV controversy is all their fault, Brooks Koepka actually sounded a lot like ... Brooks Koepka on Tuesday. And by that we mean the majors version of Brooks Koepka. When asked if he realizes how difficult it was to go back-to-back at the U.S. Open like he did in 2017 and 2018, Koepka said "Yeah, I know how tough it is," in his usual matter-of-fact way, then said this:
"My buddies were talking to me the other day. I mean, I've lost—the last four U.S. Opens I've played I've lost to four people, which is pretty cool."
Classic case of your boys reminding you just how good you are to pump you up before the big dance. Sometimes, a little reminiscing like that can pay dividends. If there was ever a week for him to get back on track, it'd be this one. He said so himself.
"I love it, man [the U.S. Open]. It's a tough test," Koepka said. "I don't like these 25-under [tournaments] where you have to shoot 60 every round just to compete. I like it when it's a battle. That's kind of more my style."
(Whispers) Koepka is 55-1 to win this week.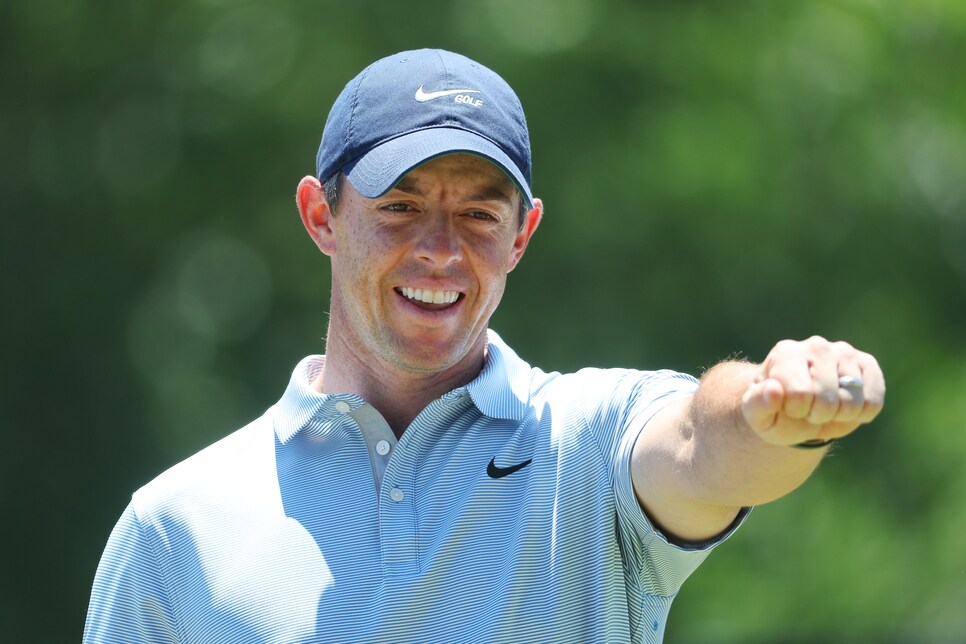 Best shot fired back at the media: Rory McIlroy
Given all the slings and arrows being ... slinged and arrowed around by the media regarding LIV, it was only a matter of time before a player began sling-and-arrowing back. To the surprise of no one, that player was Rory McIlroy.
After giving his thoughts on the course and then having an interesting back and forth with our own Dan Rapaport on his "dead in the water" comments about LIV from February, McIlroy fielded a remote question from a Sports Illustrated for Kids reporter, who asked about the historical significance of Francis Ouimet at The Country Club.
"Funny that the best question comes from a kid," McIlroy sniped. Zing!
The four-time major champion did go on to answer the question in his typical thoughtful fashion.
"This course and the history of Francis Ouimet, 1913. Again, that's what's so good about golf is the history and the tradition and these stories," he said. "The fact that he grew up just off the 17th hole here, and we're still talking about it to this day over 100 years on. That's so cool. That's the great thing about this sport."
Amen to that. Also, to be clear, we have no idea if it was an actual kid asking the question. The question was read off by USGA Director of Championship Communications Julia Pine, who did not specify the question-asker's age, so McIlroy's jab might not even be correct. Media 1, Rory 0.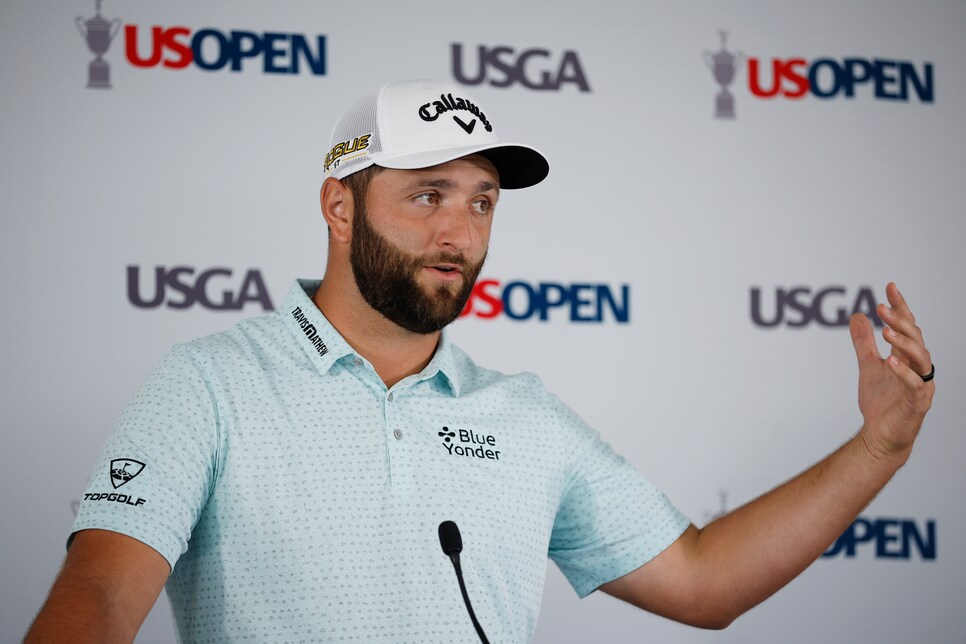 Best golf saying we're stealing and passing off as our own: Jon Rahm's old swing coach
The defending champ was asked which club in his bag gets him into the most trouble, and he instead pointed to the one that gets him out of the most trouble: his putter. Rahm even pointed out that during last year's epic final round at Torrey Pines that, while he felt he was playing the round of his life at the time, he couldn't believe how many fairway bunkers he was playing out of, how many greens he missed and how many putts he didn't hole. It wasn't perfect, but it was good enough to get it done. That's when he revealed this all-time golf saying from his old swing coach back in Spain, Eduardo Celles, that he's never forgotten.
"He [Celles] used to say that the short game is like the hospital; when your long game is sick, the hospital usually nurses you back to health, and that's what he used to tell me," said Rahm. "I've taken that to heart. I would always say to every junior player I find, make sure your short game is good before you develop your long game. I think that's very, very important, developing your feel."
Yep, we're definitely stealing that. Driver going all over the place? Iron play letting you down? Take a trip to the hospital. It will nurse your round back to health.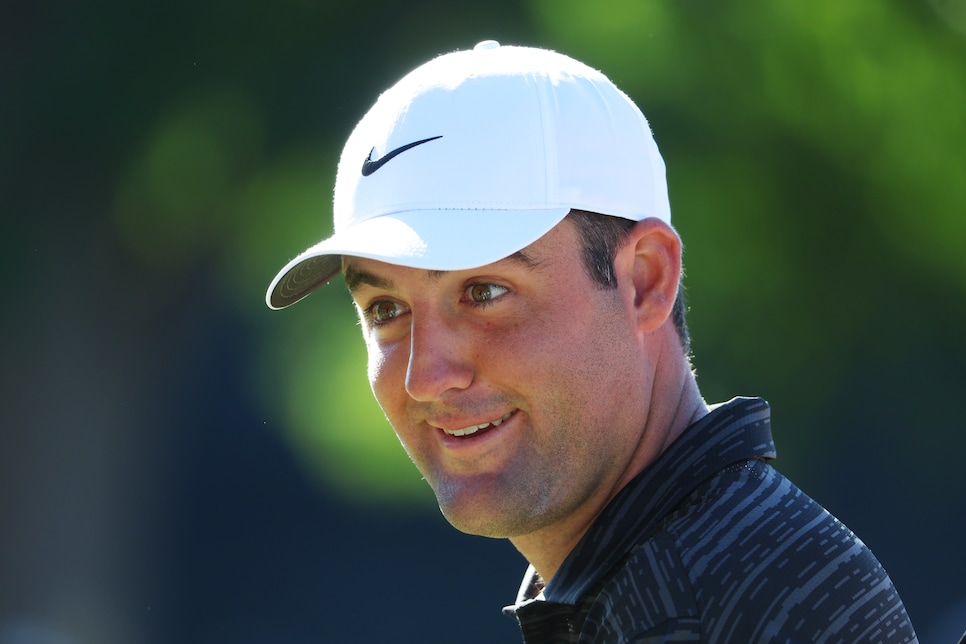 Best display of an elephant-like memory: Scottie Scheffler
Not to put every player in a bucket, but most guys out here have amnesia, in a good way. Much like a great NFL quarterback who can lead a game-winning drive after throwing a pick-six, you have to be able to forget the bad days and the bad shots quickly to be successful on tour. Scottie Scheffler, apparently, forgets nothing, including the bad. Here he is recapping the 2013 U.S. Amateur, which took place at The Country Club, where the current World No. 1 lost in the quarterfinals to Australia's Brady Watt.
"Well, that was a really cool event for me," Scheffler said. "I had won the U.S. Junior that year. It was a really cool year for me in golf.
"I have great memories of this tournament. I have good memories. I was walking around with my coach here in 2013, and he was here in 1999 when Justin [Leonard] made the putt, and he was teaching Justin at the time, so we both have great memories of this place.
"I remember being down in pretty much all my matches and coming back. On the three that I won, I came back late on all of them. I think I made a big putt against maybe Brandon Hagy, somebody? I think it may have been Brandon on 17. I have good memories of this place. It was a lot of fun."
It was, indeed, Brandon Hagy, who Scheffler took down on the 20th hole to advance to the third round of the match-play portion of the event. Next up was Matthias Schwab, who Scheffler finished off on 18, 1 up. Then came Watt.
"I remember I plugged it in the bunker short on 18," he said. "I think I ended up making bogey, and he made a nice little four-footer for par to beat me."
Damn. It's understandable (and often very cool to hear) when players go shot-by-shot on tournaments from years ago (Tiger Woods is one of the all-time greats at this), but it's usually the ones they won. Scheffler doing it for an L is a move you simply have to respect.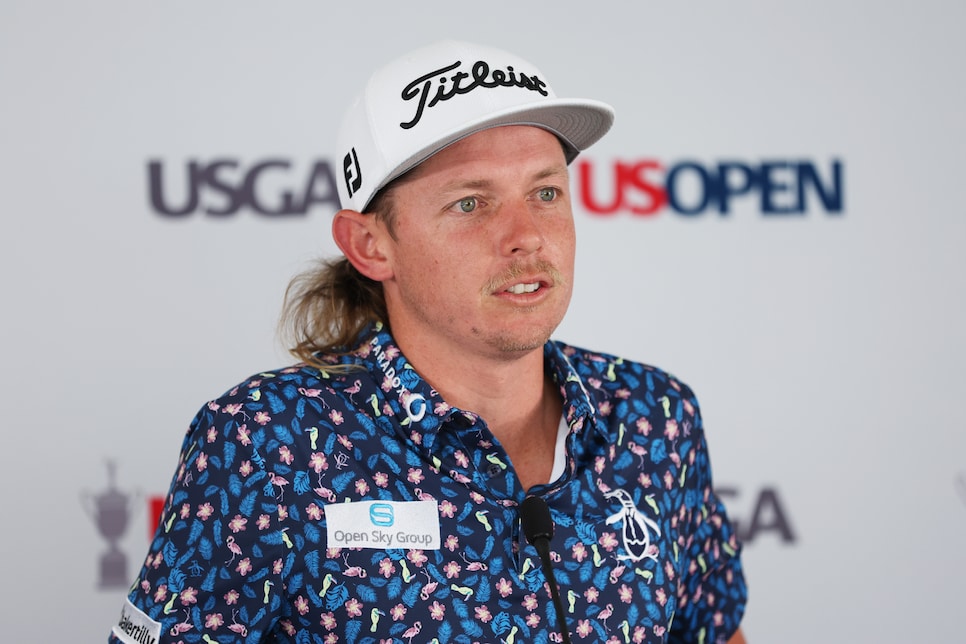 Best answer we heard all day: Cameron Smith
After one of his worst weeks of a breakout season at the RBC Canadian Open, with a T-48 finish, you had to wonder: Would Cam Smith ditch the mullet and bust the mini slump?
"No. Nothing yet," said Smith when asked if he has any plans of a haircut. Phew. Crisis averted.