U.S. Open
U.S. Open 2021: Everything about this Bubba Watson post-round interview is pure gold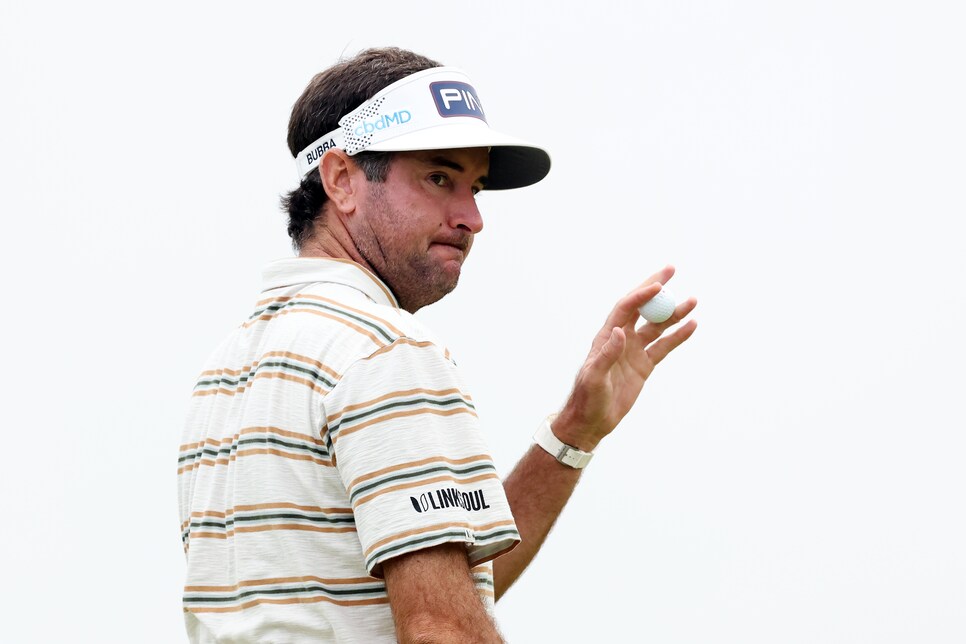 As he proved on Thursday with his saucy driver off the deck, Bubba Watson remains arguably the most fun player to watch in professional golf. On Friday, he also reminded everybody that he's one of the best interviews in professional golf, too.
Following a solid one-over-par 72 in Round 1, the two-time Masters champ vaulted up the U.S. Open leader board with a four-under 67 in Round 2 at Torrey Pines. As it stands, his three-under total is currently T-4, a shocking sight given his poor history in the national championship—and the fact he appeared to be coming in with no form. At the PGA Championship, Watson trudged through a 77-80 weekend, then shot 77 in the opening round of the Memorial Tournament two weeks later, only to withdraw, something he hadn't done since the 2017 Genesis Open.
Through 36 holes, it appears he's quickly gotten over that recent rough patch. Good golf obviously helps, but a pre-tournament chat with Matthew Wolff may have as well. Like Watson has in the past, Wolff opened up about his struggles with mental health earlier this week.
"You know, it's so funny, not to say anything about him or anything talking to [Matt] Wolff on the range, we talked for 15-20 minutes or so," Watson told Golf Channel's Damon Hack. "It just reminded me where I need to be, where I should be. Gosh, talking to people, talking about my mental struggles, and everyday life. Forget golf. Just everyday life. Trying to be the husband I need to be, trying to be the parent I need to be, the friend I need to be, to so many people.
"That's really most important. So when you hit a bad shot, I am going to get upset about it, but it really means nothing. And I know I say that and tomorrow I'll probably throw up on myself, but it's one of those things where I love this sport so much. It's given me so much, it's blessed my family so much, so I try so hard, which is the problem. You've got to take the try out of it and just swing freely, like [Rory] McIlroy does. It's impressive to watch him just swing for the fences, and just, who cares? That's where I wish I could be."
Holy candid, Bubba. He wasn't done delivering the goods there, either. While discussing how good it was to have the fans back, he made sure to weave in the Brooks-Bryson feud. Get that PIP money, son.
"It was nice, nice getting that feeling again. Hearing the crowds, as we're getting used to having the crowds back out there. And nobody is yelling Brooksy at me, so that's perfect. Works out good."
Well played, Bubba, well played. On Saturday, barring some truly crazy Friday afternoon scores, he should be in one of the last groups out, which means we will once again be treated to the full Bubba experience. He was asked what it would mean to win the U.S. Open, a question that usually yields a "I'm not getting that far ahead" response. Luckily, Bubba was doing the responding on this one.
"Oh my gosh, it would be better than Phil Mickelson winning a couple weeks ago. I could win the lotto, too, but I never buy a lotto ticket. I guess it would be like that, it'd be like winning the lotto without buying a ticket."
MORE U.S. OPEN 2021 STORIES FROM GOLF DIGEST: