Instruction
U.S. Open 2020: Why tour pros are using 7-woods at Winged Foot—and yes, maybe you should consider them, too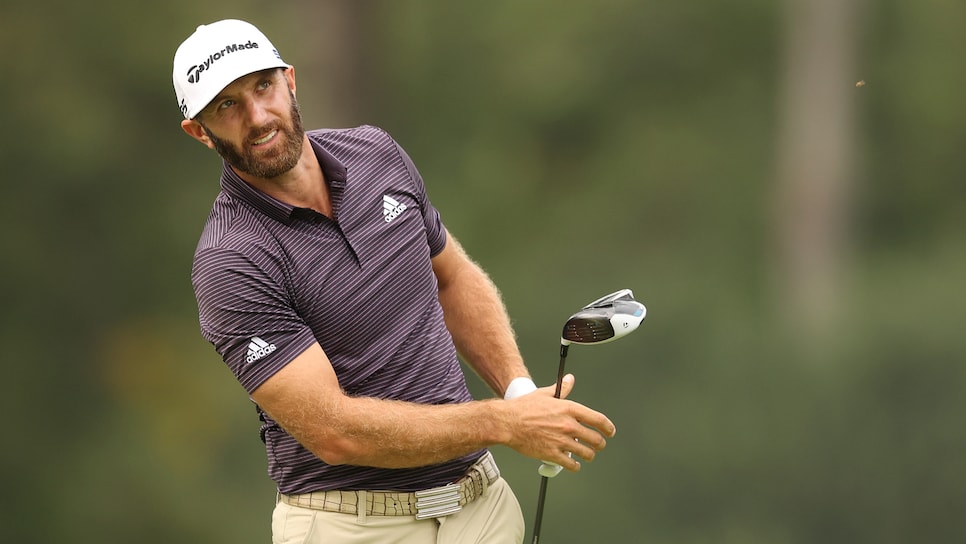 Dustin Johnson plays a shot on the eighth hole during the first round of the 120th U.S. Open at Winged Foot Golf Club. (Photo by Gregory Shamus/Getty Images)
Gregory Shamus
You could go weeks without seeing a 7-wood on the PGA Tour, where players like Dustin Johnson carry a 4-iron 240 yards. But at Winged Foot, the combination of 500-yard par 4s and shin-high rough means many players are using 7-woods as mega-utility clubs. Yep, even World No. 1 Dustin Johnson.
The fairway-wood option is a popular one this week, and that's due to their shafts being longer than most hybrids, with loft to produce both higher launch and a softer landing on super firm greens—and the ability to punch the ball out of deep grass.
Sung Kang is one of the players who employed a 7-wood at Winged Foot this week. His 7-wood shot to two feet on the 17th hole is the perfect application of the tool—and the technique he used is one you can steal for your next round.
"Whether you're playing a course with rough like Winged Foot or something a little more 'reasonable,' what you can accomplish out of rough has to do with your ability to read the lie and change up your technique accordingly," says Golf Digest 50 Best Teacher Michael Jacobs, who is based at a Long Island course, Rock Hill Country Club, known for its challenging mid-season rough. "To get a 7-wood to work in a situation like this one, you have to be able to change the attack angle so you're hitting more down on the ball than you would with the same club from the fairway, and get to the ball before the grass slows the clubhead down."
That's certainly easier to do when you have tour-level clubhead speed, but slower swingers are especially good candidates for clubs like 7-woods because the built-in loft works with attack angles even steeper than Kang's here. The ball will still pop out and run—something more satisfying than punching out sideways with a wedge. "A good way to think about it is that the bottom of your swing arc needs to be in front of the ball and below the level of the grass," says Jacobs. "You're going to want to try to hit up or use your hands to try to help the shot in the air, but the loft on the face is going to be what solves the lie for you."