tiger watch
Tiger Woods gives slight head nod to men in matching tiger outfits, they lose their minds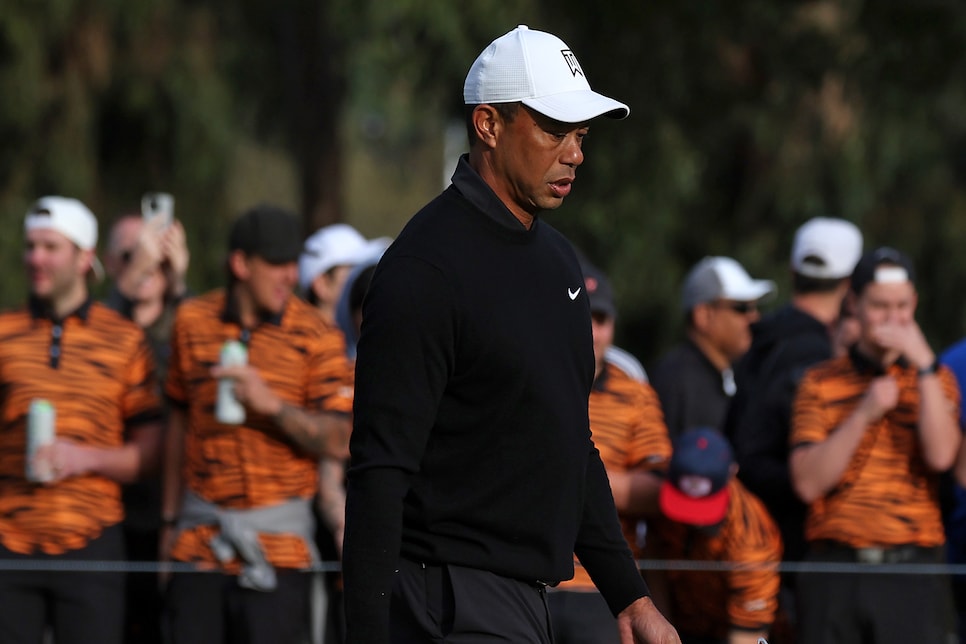 With what looks like everyone on the Western Seaboard following around Tiger Woods, Rory McIlroy and Justin Thomas—but mostly Tiger, to be fair—you're going to have to do something special to get acknowledged by the 15-time major champ.
A group made up of guys being dudes found a way, and, provided Woods makes the cut, perhaps we'll be seeing a lot more orange and black stripes over the weekend.
A slight smirk and a head nod from Woods is quite an achievement; the man doesn't give those out to just anyone. Justin Thomas got a grin without donning a tiger outfit, but that's a very special case.
Did these lads have these ready and waiting for the GOAT's return to the PGA Tour, or did they have to make a run to the costume shop this week? We may never know, but either way they impressed Woods, and that's not easy to do.