Best Bets
The American Express picks 2023: Why this is the week Cameron Young snaps his streak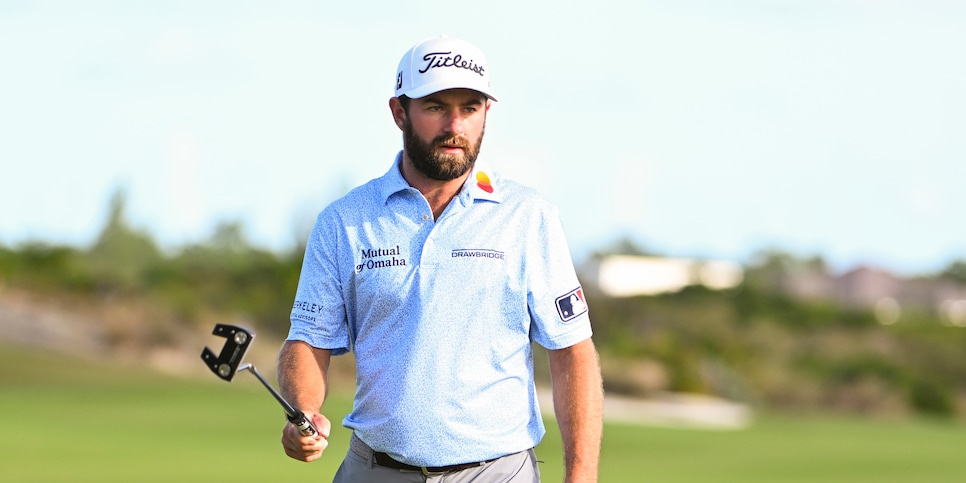 Having Jon Rahm and Scottie Scheffler in the field is enough to boast about, especially in The American Express, which normally doesn't attract multiple top-15 players from the Official World Golf Ranking. But that's the case this year for the opener of the West Coast swing, which has the two former World No. 1s, plus six other players from the top 15 of the OWGR. Not bad, not bad.
Among that group: Patrick Cantlay, Tony Finau and Xander Schauffele, who had to pull out of the Sentry Tournament of Champions in the second round due to a bad back. Will Zalatoris, who had back issues flare up late last season, is also in the field, and he appears to be back at full health. His Wake Forest buddy, Cameron Young, will tee it up as well, and the reigning PGA Tour Rookie of the Year still in search for his maiden tour win. Will it be this week? Our group thinks it might be…
Speaking of searching for wins, we're still looking for our first outright hit of 2023, though the real money is in the matchup bets, and our panel went 6-1 a week ago at the Sony Open (let's not talk about who that "one" loser was). As for placement bets, it was another solid week for those, too, with Brandon Gdula hitting his fourth of the 2022-'23 season with Matt Kuchar and Stephen Hennessey hitting his third on Andrew Putnam. In total, we were up 8.38 units on matchups and placement bets alone. Not bad!
Scroll down to see who we like this week at The 2023 American Express.
The American Express picks 2023: Our Experts' Outright Predictions
Anonymous Caddie Picker of the week: Tony Finau (12-1, DraftKings) — Finau's my favorite bet among the favorites. He's been elite over the past year (10 top-15 finishes in his past 14 events with three wins), and he's also shown good form here in the desert with a fourth-place finish in 2021. He has improved his driving stats, ranking in the top 20 in driving accuracy this season. A player of his caliber and length playing from the fairway here means a ton of short wedges into soft greens. Combine that with being a top-10 putter this season, I believe Big Tone at 12-1 is great value—he will be in contention on Sunday.
Pat Mayo, DraftKings/Fantasy National, Mayo Media Network analyst: Tony Finau (12-1, DraftKings) — Over the past 50 rounds, Finau doesn't rank outside the top seven in any of the main strokes-gained metrics: He's sixth in SG/off the tee, sixth in approach, seventh in around the green and fifth in putting. That's ludicrous, evidenced by his three victories in his past seven starts. Finau's plenty familiar with the PGA West setup with two top 15s over the past three years, and since we're not concerned about him winning anymore, this seems like as good a place as any to jump back on the Finau train.
Brandon Gdula, FanDuel/numberFire managing editor: Cameron Young (21-1, FanDuel) — A lot of golfers will be able to contend this week, but Young can overpower this three-course setup with his distance and thus have easier chances to score. We need golfers to go low this week, and Young has the tools to do it.
Rick Gehman, data scientist and RickRunGood.com founder: Will Zalatoris (20-1, DraftKings) — I've seen enough. Zalatoris returned at the Sentry TOC after dealing with herniated discs in his back. He was clearly rusty, but started to figure it out quickly. After losing over 2.5 strokes on approach in the first two rounds, Zalatoris gained in both round three and round four – per the RickRunGood.com golf database. He was sublime off-the-tee, gaining 3.95 strokes for the week and even added two more strokes with the putter. He's only going to get more comfortable every start and this number is too long for the caliber of player that Zalatoris has become.
Stephen Hennessey, Golf Digest dep. managing editor: Brian Harman (40-1, BetMGM) — Betting on Brian Harman is never sexy. Especially as an outright bettor, you'd be broke if you bet him his entire career. But it feels like the diminutive lefty is close to finding that third tour victory. Plus, he loves these courses—he has gained more than 26 strokes to the field over the past five years at this event. Close your eyes and click this bet, and hopefully we won't regret it come Sunday night.
Christopher Powers, Golf Digest staff writer: Cameron Young (23-1, Bet365) — I'm pot committed on the reigning PGA Tour Rookie of the Year, to the point where I probably will barely break even when he eventually wins. That said, that "eventually" should come sooner rather than later. He's too good and contends too much not to bag one soon, and this feels like an ideal spot to get it done. As Andy points out below, Young was right in the mix after 54 holes in his first AMEX appearance last year before faltering on Sunday. In many Sundays since, he's handled himself just fine.
Andy Lack, RickRunGood.com and Inside Golf podcast: Cameron Young (23-1, Bet365) — I no longer believe it's a controversial take to suggest that Cameron Young is the best player on the PGA Tour without a victory, and this feels like the perfect breakthrough spot for the 26-year-old. Young has zero problems in easy scoring conditions, tearing a gettable St. Andrews to shreds and almost winning the Rocket Mortgage at Detroit Golf Club, one of the easiest courses on tour. He was firmly in the mix at this event last year before a disastrous Sunday dropped him all the way down to 40th place, but he is a far better player now than he was even 12 months ago. I expect Young to finally pick up the first of many wins this week in the desert.
Past results: Golf Digest's betting panel caught fire at the end of the summer, correctly predicting the winner in five of the final six events of the season. We cooled off a bit during the Fall Swing, though we were able to still pick off one winner at the Houston Open, with Stephen Hennessey and Brandon Gdula each hitting on Tony Finau at 16-1. Here's to many more winners in 2023.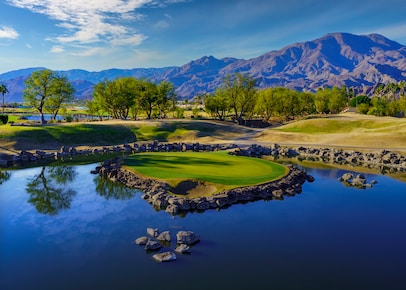 Originally private, the Stadium Course (the original 18 at PGA West) was among the rota of courses for the old Bob Hope Desert Classic, until some pros, objecting to its difficulty, petitioned to remove it. (It's now back.) It's Pete Dye at his rambunctious best, with a finish mimicking his later design at TPC Sawgrass: a gambling par-5 16th (called San Andreas Fault), a short par-3 17th to an island green and an intimidating par-4 18th with water all the way to the green.
View Course
The American Express picks 2023: Sleepers/Dark Horses Who Could Win
Caddie: Denny McCarthy (100-1, PointsBet) — These odds are worth a flier. He finished sixth here a year ago, and even though his putting has cooled off this season, Denny is due to get back to being one of the best in the world with the flat stick. Of course, we all remember that viral video last year from a heated Jon Rahm, "this is nothing more than a putting contest," so who better than one of the best putters at triple-digit odds?
Mayo: Cameron Davis (45-1, DraftKings) — Davis has fared well on Pete Dye tracks so far in his career, and he has the perfect amount of reps at PGA West combined with solid form to have a breakthrough. The Aussie has never finished worse than T-29 at The American Express in three tries, including a T-3 in 2021. Additionally, Davis has only missed one cut since the PGA Championship in May, a run of 14 starts. Over the past 24 rounds, he's top 25 in SG/approach, par-3s gained, par-5s gained and Opportunities gained, per Fantasy National. He's also just one of a handful of players to rank inside the top 35 in both key putting ranges: He's 14th from 5-10 feet and 35th from 10-15 feet, the crucial distances at The American Express.
Gdula: Taylor Pendrith (85-1, FanDuel) — Pendrith is always gaining strokes off-the-tee, and that is a pretty big head start each and every week. He will need to knock off rust, as he hasn't played since the RSM, but the profile is there for him to succeed at this setup.
Gehman: J.T. Poston (75-1, DraftKings) — Poston is lurking, finishing T-21 in each of his last three starts. His ball-striking is dialed, gaining strokes off-the-tee and on approach in each of those events. He can heat up when he gets to Palm Springs, usually putting well around these courses. He can contend with a combination of historic Palm Springs putting with his recent ball-striking.
Hennessey, Golf Digest: Andrew Putnam (66-1, PointsBet) — I was on him last week, and it seems foolish not to bet him after that T-3 at the Sony. Yes, Putnam gained 10.5 strokes/putting, which was the seventh-highest mark out of anyone on tour over the past year, per RickRunGood.com. But he's capable of filling it up—he's gained five strokes putting six times since July—and he's ninth in this field in strokes gained/putting on Bermuda over the past 50 rounds, per Fantasy National. He's actually seventh in my model this week, so I'm riding Putnam Investments yet again at PGA West, where he's gained the second-most strokes in this field since 2016 (Stadium course, specifically).
Powers, Golf Digest: Sahith Theegala (55-1, BetMGM) — Like my pick to win, Cameron Young, Theegala has certainly had his chances, most recently in the fall with a T-2 at the RSM Classic. His 33rd-place finish in a 39-man field at the Sentry didn't seem inspiring, but he actually gained 2.1 strokes on approach. It was the Kapalua greens, where he lost over six strokes (!), that did him in. Per Fantasy National, that was his worst putting performance to date. With a week off to fix the flat stick, I don't see that happening again.
Lack: Cameron Davis (55-1, Bet365) — I will continue to ride the young Australian any time he finds himself on a wide open golf course where his aggressive driving is rewarded and players are required to generate scoring opportunities at a high rate. Davis ranks seventh in birdies-or-better gained, is one of the best short to middle iron players in the field, and can already boast a third place finish at this event last year, where on two rounds at the Stadium Course, he gained over five strokes both on approach and with the flat-stick. His ball-striking looked fantastic last week at Waialae, and I expect him to continue his positive momentum and find himself squarely in the mix come Sunday in Palm Springs.
The American Express picks 2023: Players We're Fading
Caddie: Aaron Wise (35-1, DraftKings) — I know, I know … he hasn't missed a cut in 11 tournaments, so what am I thinking? Well, his worst finish in those 11 was another desert style course in Vegas. He can be very streaky with the putter, and as I mentioned before, you have to be able to roll the rock this week to have a chance. He is known to always start slow after the holiday break, too, including three MCs in his most recent appearances.
Mayo: Xander Schauffele (18-1, DraftKings) — I'm going to need to see his back in action before placing hard-earned money on him.
Gdula: Jon Rahm (+550, FanDuel) — I know that all that matters is finding the winner when we're looking at outright markets (because that's what pays out), but the number for Rahm at FanDuel Sportsbook is just too short to consider betting him even though he's (by far) the most likely winner this week per my simulation model.
Gehman: Sungjae Im (22-1, DraftKings) — I'm not thrilled about this, but when fading the top of the board we have to split hairs. There is a reason to be concerned about Sungjae's recent play. He lost 3.5 strokes ball-striking at the Sony Open which marks the second time in his last three measured starts that he's lost at least 2.5 strokes in that category. Historically, that's quite rare for Im. Additionally, his putter has significantly cooled and has been about tour average over his last few starts. These are not major red flags but when compared to the top of the board, it's more difficult to click Im's name.
Hennessey, Golf Digest: Jon Rahm (+550, FanDuel) — I'll take the easy pick with Rahm this week. These odds, in a tournament where we typically see a few longshots threaten due to the nature of a putting contest, seem like a complete pass to me. I'd rather Cantlay or Finau among the favorites.
Powers, Golf Digest: Xander Schauffele (18-1, DraftKings) — Until we know how his back is holding up, I'm steering clear.
Lack: Jon Rahm (+550, FanDuel) — I'm a bit surprised that John Rahm is even playing this event, as his feelings about this three-course rotation are well-documented. It's hard to even argue with Rahm's assessment. The AMEX is a putting contest, and it does an extremely poor job of accentuating what Rahm excels at. The former U.S. Open winner is able to separate himself from his peers with elite long-iron play and accurate and powerful driving. Unlike at courses such as Torrey Pines, Memorial, and many of the major championship venues, the trio of courses at the American Express fail to highlight, or even require, these skill sets. There are 30 par fours at the Stadium Course, the Nicklaus Tournament Course, and La Quinta Country Club, and not a single one measures over 475 yards. Don't get me wrong, Rahm is the best player in the world right now, and if he brings his A game, he can win anywhere, but these are not the types of events that you want to open the wallet for the grumpy Spaniard.
The American Express picks 2023: Matchups
Caddie: Callum Tarren (+110) over Alex Smalley (DraftKings, Round 1, 3-way) — At plus odds, I believe this is a steal. Tarren is not only coming off his best finish of his career at Sea Island, I walked past him today on the range, and it's clear he's got a newly found confidence that he didn't have in his rookie year. Smalley missed the cut last week while Callum is coming from a long stint at home. One player has a clear mind, while the other is reeling from missing the cut on a course where lots of birdies were being made.
Mayo: Tom Kim (+100) over Brian Harman (DraftKings) — My numbers have Kim rated much better. Like, a lot better. And yes, Harman has fared well at PGA West, but in no world should he be a 20-cent favorite in a H2H matchup.
Gdula: Scottie Scheffler (-118) over Patrick Cantlay (FanDuel) — I know Cantlay has thrived at this setup. Scheffler is no slouch here, either, and he finally showed life with the putter at the Tournament of Champions. Even with putting woes, Scheffler was dominant, so he should have an edge over Cantlay here.
Gehman: Cameron Davis (+100) over Aaron Wise (Bet365) — These are two of my guys battling it out in this matchup, but I must side with Davis here. Both have been splendid as of late but Davis has a T-3 and T-29 in his last two trips. Wise has missed three straight cuts at this event. While I normally wouldn't weigh that too much, the unique nature of this event concerns me. It's a three-course rotation with a pro-am aspect that just doesn't jive with some players.
Hennessey, Golf Digest: K.H. Lee (-120) over Sahith Theegala (DraftKings) — Lee has a decent edge on Theegala on some important stats this week: He's a slight gainer on approach, Good Drives Gained, SG/putting on Bermuda and SG/total at the Stadium course, where Theegala's negative in all those categories over the past 36 rounds, per Fantasy National. Lee's 22nd in my model this week, whereas Theegala is 83rd.
Powers, Golf Digest: Ben Griffin (+100) over Stephan Jaeger (DraftKings) — Griffin has gained on approach in six of his last seven starts, and gained off-the-tee in three straight. During that stretch he's made seven consecutive cuts with three top-16 finishes, including last week's T-12 at the Sony. The North Carolina native is cooking, particularly with his irons, while Jaeger has lost on approach in seven straight measured starts and is 0-for-2 on making the weekend in his career at the AMEX.
Lack: Patrick Cantlay (+130) over Jon Rahm (DraftKings) — I've already alluded to my concerns with Jon Rahm this week, and a lot my concern with him is that he is massively overvalued coming off a win at a course that does a poor job of accentuating what he does best. That is far from the case with Patrick Cantlay, who is the rare outlier in terms of an elite player who actually seems to do his best work on easier courses. Cantlay has never finished worse than ninth in three appearances at the American Express, gaining over five strokes ball-striking twice and over six strokes putting once as well. When we add in other desert golf courses to the mix, Cantlay can also boast multiple other top-five finishes at both TPC Scottsdale and TPC Summerlin, and five of his eight career victories have come at 19-under par or lower. This is way too appealing of a price tag on the recent BMW Championship winner.
Matchup Results from the Sony Open: Caddie: 1 for 1 (Henley (-110) over Hoge); Mayo: 1 for 1 (Henley (-110) over Hoge); Gdula: 1 for 1 (Montgomery (-110) over Scott); Gehman: 1 for 1 (C. Davis (-110) over Mitchell); Hennessey: 1 for 1 (Harman (-120) over Spieth); Lack: 1 for 1 (Mitchell (-110) over Horschel); Powers: 0 for 1
Matchup Results from this season (Wins-Losses-Pushes): Hennessey: 8-3-0 (up 4.54 units); Gehman: 7-3-1 (up 3.3 units); Lack: 1-1-0 (down 0.09 units); Powers: 5-6-0 (down 1.28 units); Mayo: 4-6-0 (down 2.47 units); Caddie: 4-7-0 (down 3.19 units); Gdula: 2-8-1 (down 6.07 units)
The American Express picks 2023: Top 10s
Caddie: Brian Harman (+320, FanDuel) — I think this is the best value play on the top-10 board. Not only does this tournament not favor a bomber, but he is also a proven stud here—finishing third last year and eighth the year before. He doesn't wow you when you watch him, but the guy is one of the sneaky great players in the world. Plus, Brian had his coach working with him on the range earlier this week—he wants to be as dialed in as possible come Thursday morning, knowing it's a great chance at a W. This is my favorite bet of the week.
Mayo: Tom Kim (+220, DraftKings) — Last week's betting favorite lost almost seven strokes with the putter … in two rounds! Each time he's lost massively in his short career, he's flipped the putting his next start. And the ball-striking numbers were still elite at Sony, too.
Gdula: Taylor Montgomery (+410, FanDuel) — Montgomery keeps it rolling with a string of great finishes. He's very reliant on the putter, which is a concern. However, the easy conditions and generally bigger greens can let us de-emphasize the average irons.
Gehman: Thomas Detry (+900, DraftKings) — Detry is a global player, but let's just look at his PGA Tour season for now. He's played five times and racked up four top-15 finishes. He's stayed active, playing all over the globe and even notched a team victory last week at the European Tour's Hero Cup. We've seen the boost that team competitions tend to provide players, and Detry was already playing at a high level.
Hennessey, Golf Digest: Greyson Sigg (+1400, Bet365) — I'll stick with my short Georgia Bulldog theme here and roll with Sigg. The Augusta, Ga., native has one of the more under-the-radar streaks of consistency on tour—he hasn't missed a cut since early August and has four top-15 finishes since July. He had a 25th-place here last year, and his ball-striking numbers were solid last week … he just lost strokes/putting. That's atypical for him: Sigg had gained at least 4.5 strokes/putting in his three previous measured rounds, which doesn't include an 11th-place finish in Bermuda. If he gets back to his baseline on the greens, he could definitely scare the leaderboard here.
Powers, Golf Digest: Cameron Davis (+450, DraftKings) — If not for a balky putter last week, Davis would have been right in the thick of it on Sunday at Sony. The Aussie hit the ball great at Waialae, gaining 6.6 strokes tee-to-green. In three AMEX appearances, he has three top-30 finishes, including a third-place finish in 2021. He likes the event and he's swinging it well. Get the putter to cooperate and he should be able to hang in this top-heavy field.
Lack: Brian Harman (+320, FanDuel) — As an extremely popular option last week, Brian Harman "let bettors down" with a 32nd-place finish where he gained 3.7 strokes/off-the-tee but lost 1.8 strokes on approach. With six top-25 finishes in seven starts at this tournament since the current course rotation, this is a better fit for the former Georgia Bulldog. Ranking seventh in average strokes-gained per round at the Stadium Course, and ninth in average strokes-gained per round at the Nicklaus Tournament Course, Harman has unequivocally found the formula at this event. Multiple high-end finishes at the Players Championship, to go along with five combined top-20 finishes at TPC Scottsdale and TPC Summerlin, extend his Pete Dye and desert golf resume. With that absence of a victory since the Wells Fargo in 2017, a top-10 play at over 3-to-1 odds is the best way to get down on Harman this week.
Top-10 results from the Sony Open: Gdula: 1 for 1 (Matt Kuchar +500); Hennessey: 1 for 1 (Andrew Putnam +400); Everybody else: 0 for 1
Top-10 results from this season: Gdula: 4 for 11 (up 9.3 units); Hennessey: 3 for 11 (up 4.55 units); Gehman: 3 for 11 (up 3.05 units); Lack: 0 for 2 (down 2 units); Caddie: 2 for 11 (down 2.95 units); Mayo: 1 for 10 (down 5 units); Powers: 1 for 11 (down 6 units)
The American Express picks 2023: One and Done
Gehman: Brian Harman — This is not an elevated event, so it's difficult to burn one of the true studs in this field, but Harman might be the next best thing. He was on-brand last week, losing strokes on approach —something he had done routinely in Honolulu. Now he travels to Palm Springs where he's gained 8.57 strokes on approach in his past two trips and has six top 25s in his last seven.
Previous weeks: Fortinet Championship: Emiliano Grillo. Sanderson Farms Championship: Sam Burns. Shriners: Taylor Montgomery. Zozo: Sungjae Im. CJ Cup: Matt Fitzpatrick. Bermuda: Denny McCarthy. Mayakoba: Viktor Hovland. Houston Open: Aaron Wise. RSM Classic: Brian Harman. Sentry TOC: Cameron Young. Sony Open: Hideki Matsuyama.
Hennessey: Brian Harman — I'm with Rick here … no use in overthinking this one.
Previous weeks: Fortinet Championship: Cam Davis. Sanderson Farms Championship: Denny McCarthy. Shriners: Emiliano Grillo. Zozo: Hideki Matsuyama. CJ Cup: Sungjae Im. Bermuda: Mark Hubbard. Mayakoba: Viktor Hovland. Houston Open: Jason Day. RSM Classic: Brendon Todd. Sentry TOC: Patrick Cantlay. Sony Open: Matt Kuchar.
Powers: Cameron Young — Tough to burn CY considering he's so good in the majors, but I really like his chances this week.
Previous weeks: Fortinet Championship: Sahith Theegala. Sanderson Farms Championship: J.T. Poston. Shriners: Sungjae Im. Zozo: Hideki Matsuyama. CJ Cup: Tyrrell Hatton. Bermuda: Russell Knox. Mayakoba: Thomas Detry. Houston Open: Sepp Straka. RSM Classic: Davis Riley. Sentry TOC: Xander Schauffele. Sony Open: Gary Woodland.
Pat Mayo is an award-winning video host and producer of long- and short-form content, owner of the Mayo Media Network and host of The Pat Mayo Experience. (Subscribe for video or audio.) Mayo (@ThePME) was named 2021 Daily Fantasy Writer of the Year by the Fantasy Sports Writing Association, while also being a finalist for Podcast of the Year and Golf Writer of the Year. Mayo won the 2020 FSWA Daily Fantasy Writer of the Year and Golf Writer of the Year awards, along with the Fantasy Sports Trade Association Best Sports Betting Analyst award in 2020. He was finalist for four FSWA Awards in 2020 (Best Podcast, Best Video, Daily Fantasy Writer of the Year, Golf Writer of the Year). Mayo is on the board of governors at www.fantasynational.com.
Brandon Gdula, managing editor and analyst for NumberFire, a FanDuel daily-fantasy analysis company, recently won the 2018 FSWA Golf Writer of the Year. Gdula also co-hosts the DFS Heat Check podcast. Follow him on Twitter: @gdula13.
Rick Gehman is the founder of RickRunGood.com and the RickRunGood YouTube Channel, is one of the industry's leading experts on golf DFS and gambling. Gehman is co-host of the First Cut Podcast and appears regularly on the Pat Mayo Experience golf podcasts. Follow him on Twitter: @RickRunGood.
Andy Lack is a PGA Tour writer and podcaster from New York City who now resides in Los Angeles. He hosts Inside Golf, a twice weekly podcast focused on the PGA Tour, betting, daily fantasy, golf course architecture, and interviews, as part of the BlueWire podcast network. As well as contributing to Golf Digest, Andy is also a data analyst and writer for RickRunGood.com, where he covers PGA Tour betting and daily fantasy. He came to Golf Digest's betting panel after previously writing for Golf.com, the Score and GolfWRX. In his free time, Andy can likely be found on a golf course. Follow him on Twitter: @adplacksports