PGA Tour
Adam Scott admits there's an 'embarrassing reason' why he's not playing the WM Phoenix Open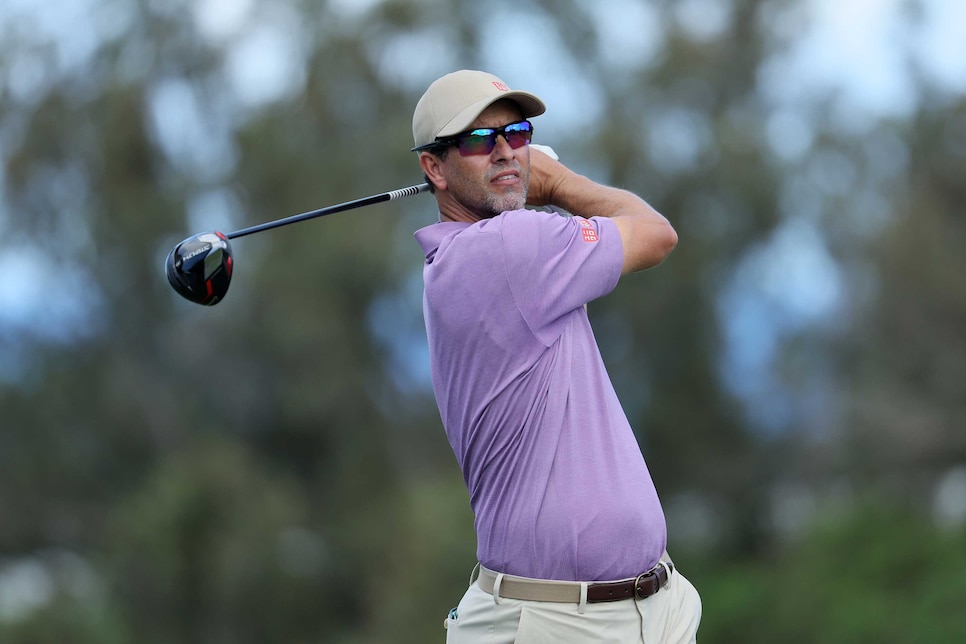 Given the proximity of Hawaii to Australia, it's little surprise the 42-year-old is heading home for a few weeks before returning to play again on the tour. Scott announced on Sunday that he'll next compete in the Genesis Invitational in mid-February.
When Scott revealed his schedule, there was a natural follow question to be asked: Why wait until Riviera—where Scott has one win, one unofficial win (tournament was only 36 holes), two seconds and seven top-10s in 14 starts—and not come back a week earlier to compete in the WM Phoenix Open, the next of the tour's 13 "designated" events with a $20 million purse?
That's when Scott owned up to a bit of carelessness.
"Well, I don't have a good reason for you," Scott said. "The embarrassing reason is I actually thought it went Phoenix, Pebble, LA, so I didn't even consider it from the beginning."
Because the AT&T Pebble Beach Pro-Am (Feb. 2-5) was an event he wasn't going to play, Scott figured he would skip Phoenix to spend the extra week Down Under. At some point, he learned that Pebble is actually before Phoenix (Feb. 9-12), but at that point his plans were set.
The mishap could obviously cost Scott in the wallet, but the bigger issue perhaps is that the 14-time tour winner will have used up his one "excused absence" for a designated event in order to remain eligible to qualify for the PGA Tour's Player Impact Program. Despite that, Scott is content to keep his schedule as is.
"Yeah, I think spending a little time at home in Australia seems too good for me after two and a half years of not going home," Scott said, "so an extra week is nice."