PGA Tour
Shane Lowry is excited to take a leadership role on the PGA Tour. Here's why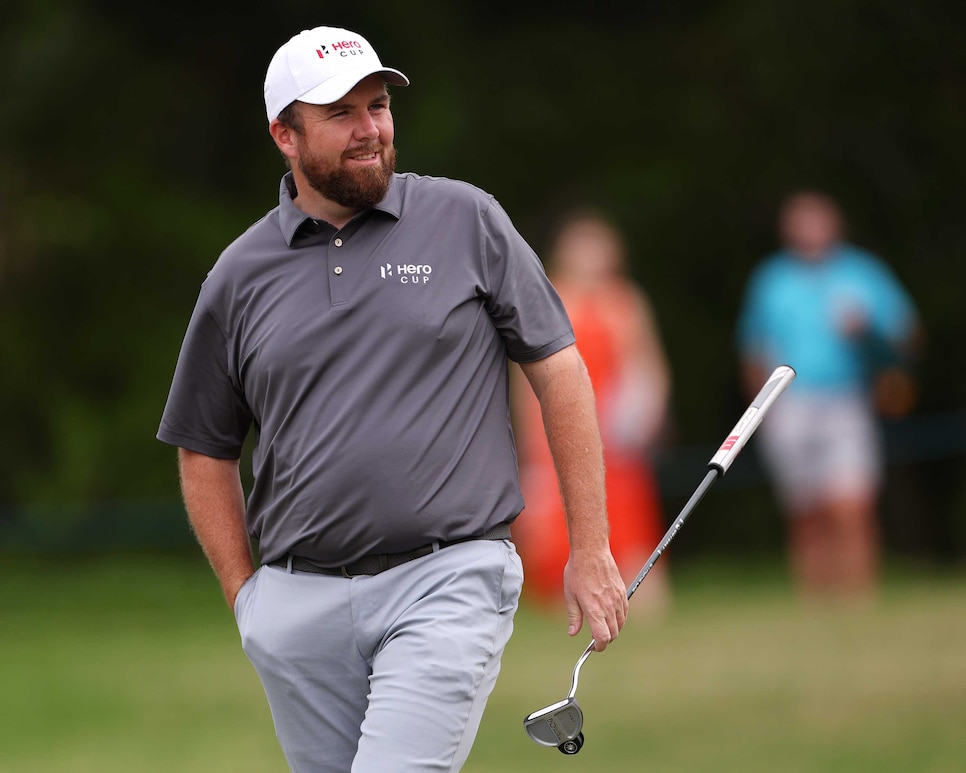 The Irishman was surprised at first when asked to serve on the PGA Tour's Player Advisory Council, but came to appreciate the role he could play.
Oisin Keniry
ABU DHABI — Last week it was Adam Scott. Now Shane Lowry is a member. More and more the PGA Tour's Player Advisory Council is taking on an international hue. Which is not to say the Irishman wasn't surprised to get the invitation to join from the tour's Chief Tournaments and Competitions Officer, Andy Pazder.
"The PAC was never something I thought I wanted to be involved in, to be honest," said Lowry said ahead of playing in this week's Abu Dhabi HSBC Championship. "I always saw the lads on committees and stuff and was like, surely that just gets in the way. But I thought about it a lot and spoke to a lot of people. I think where the game is at the minute, it would be nice to be involved. I feel like I could have a little bit of input into what's going on. I'm looking forward to being a part of that.
"The fact that I am a global player probably helped," he continued. "It's probably nice for them to have someone like me on the committee. I don't know what I can bring though. I don't even know what it involves. I know it's four meetings a year. But I'm involved now, and we'll see how it pans out."
As a follow-up to his new-found stature, Lowry was asked about the "wider picture" of the DP World Tour as the former Open champion heads into the first full-field stroke-play event of 2023. Is the Old World circuit in a "good place?" As ever, there are arguments on both sides. Some will point to the field this week in the Middle East. Without the presence of 11 LIV Tour players, it can reasonably be said that the line-up would look a little thin on top. But Lowry remains hopeful for the future.
"In the last year or so, we've been sidetracked into thinking $20 million or $100 million is normal," said the former Open champion. "And that's what we should be playing for; that's what we're worth. Everybody is throwing out figures that are just astronomical. So if we are playing for €2 million or €3 million on this tour, that is 'not enough.' The reality is that this tour has grown. Through our alliance with the PGA Tour the prize money is guaranteed to grow every year for the next 13 years. That's good for the tour. It's sustainable, which is the big thing. A sustainable product is something you need to have, and the tour has that.
"Could this tour be better?" he continued. "We could all be better in anything we do. But with a steady growth over the next number of years, this tour will keep improving."
And that, said Lowry is something every player has an obligation to maintain. Just as Jack Nicklaus and Arnold Palmer left a better PGA Tour for the next generation of players, so did Fred Couples and Davis Love for Tiger. And so, in turn, does the current crop of stars on both sides of the Atlantic.
"I just hope that in 30 years time, the guys that on tour are playing a better tour than I am playing now," Lowry said. "As a group of players, we need to be aware of that responsibility. On the European Tour, guys like Seve Ballesteros and José Maria Olazabal passed the tour down to Thomas Bjorn and his contemporaries. Now they have passed it on to us. So it's up to us to pass the Tour on to the next generation in a better place than we got it.
"That's what's important for golf over the next while," Lowry continued. "And that's why I am happy to be involved in the PAC on the PGA Tour. I am passionate about where golf is going and what's right for the game."
All in all then, he sounds like just the right man for the PAC job.