Nectar Of The Gods
Everyone is focusing on the wrong thing in this hilarious Taylor Heinicke post-victory plane video
The stats will tell you that Taylor Heinicke had a pretty meh game on Monday night in Philadelphia, but the final score tells a much different story. All that matters to a true, pure backup quarterback like Heinicke is getting the dub, and by God did he and the Washington Commanders get a massive dub over the undefeated Eagles for all the world to see.
Much to the dismay of salty Eagles fans, Heinicke and co. celebrated the win like it was their last, as they should have. Taking down the last unbeaten team left who also happens to be a division rival in a must-win game that gets you back into the playoff picture on national television? Yeah, that's cause for a party, which is exactly what the Commanders threw on the team plane, channeling Kirk Cousins and the Minnesota Vikings. Gigantic chains and glasses are in now. Swagger on a milly billy:
Go off, King. This win brought Heinicke's record to 10-10 lifetime, which, for a backup quarterback, is gold-chain worthy. The man can go out and win you a game. All you can ask for.
Anyway, as hilarious as the gold chains and glasses are, they are not and should not be the main focus of this clip. Can we get a little zoom in action, please?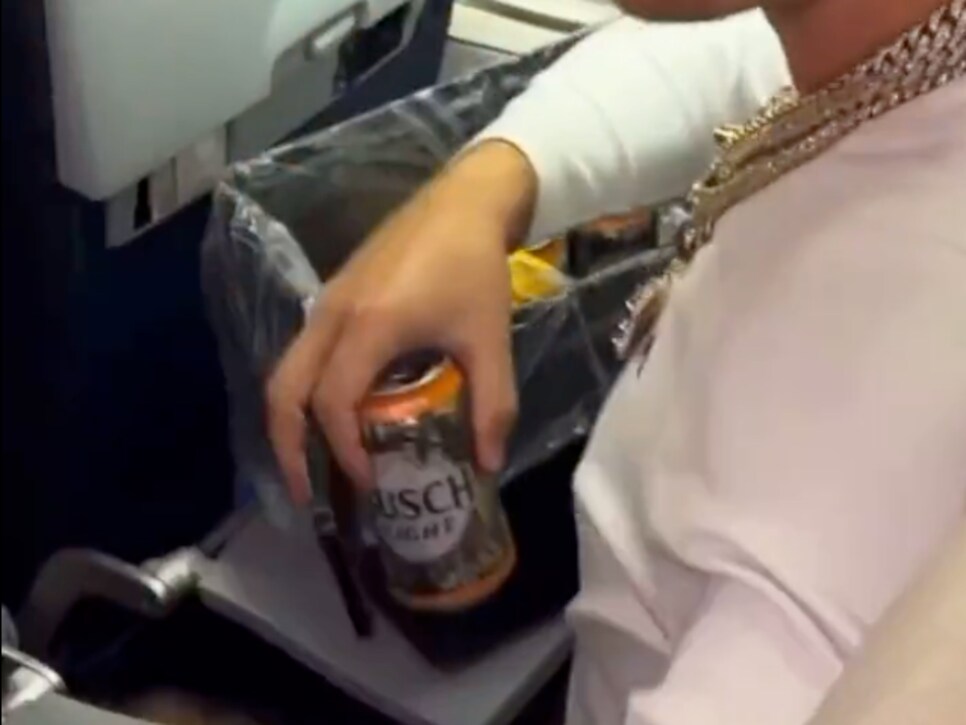 Busch Light camo cans. A whole damn bucket full of them. This is called L-I-V-I-N-G, folks. Heinicke forever, and ever (until they bring Carson Wentz back in and the fun completely stops).
P.S. Absolutely dying at Heinicke being all cramped up in coach seating while every other team plane has first-class seating throughout. The Dan Snyder difference.