Takeaways
Cam Young turns Masters MC into a positive, HV3's blunt honesty and the Harbour Town vibes remain immaculate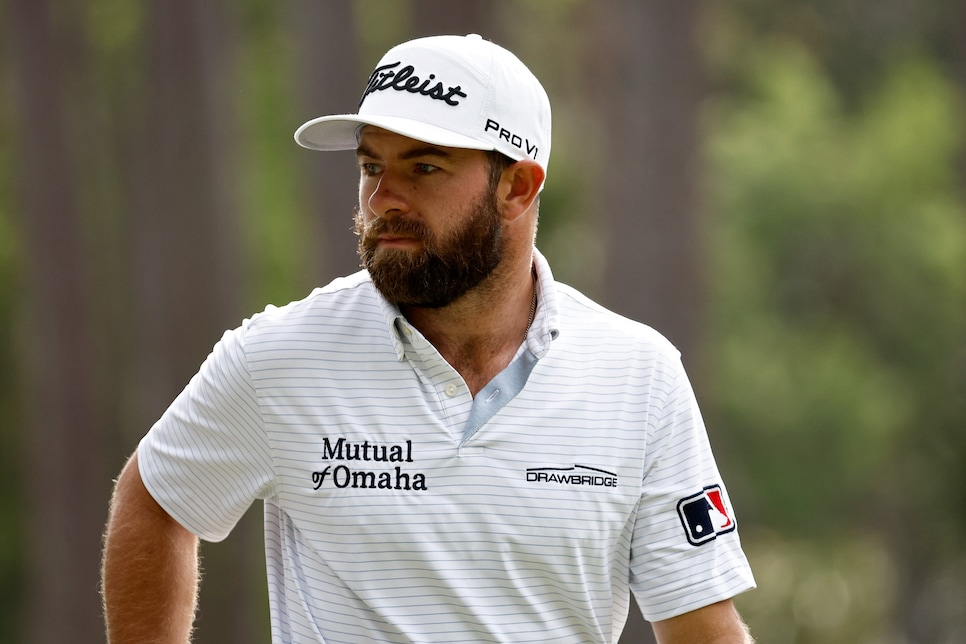 Often times, especially in the betting space, we assume a missed cut the previous week means a player is struggling. Often times, that is a foolish assumption.
Case in point, Cameron Young, who missed two of his last three cuts including the Masters, then promptly fired an opening-round eight-under 64 on Thursday at the RBC Heritage. Where did that come from after he was playing so poorly, you ask? Well, the first MC came at the weather-affected Players and the second at Augusta National ... in Young's first career Masters. Perhaps we should have let that one slide.
Of course, there were other reasons to not be high on Young, too, like the fact he's never played Harbour Town as a pro, and the fact he actually wasn't hitting it all that great the last three starts. But thanks to the extra time off from missing the weekend at Augusta National, he was able to get to Hilton Head early and see the entire golf course, in addition to making a few swing fixes. A clinic in turning a missed cut into a net positive.
"I had a nice couple days off last weekend, so we got here, and I played Monday morning," Young said. "Played all 18 holes, which I think was kind of nice because I got to see them all and kind of think about it for a couple days before I really had to play. Whereas typically you're lucky to see all 18 holes by Tuesday afternoon. It's hard to strike the correct balance of being prepared but keeping yourself fresh. I think this week was a little—honestly, I wanted to play last weekend, but in terms of this week, it's not the end of the world. I've had a couple days to practice and get here a little early."
All the extra preparation yielded nice results Thursday, when Young gained more than 3.5 strokes on approach and 5.792 tee-to-green. Impressive stuff from a "bomber" on a course that calls for accuracy and shotmaking.
"It's a really nice mix," Young said of the Pete Dye gem. "There's some holes that are 480. There's a couple of long par 5s, but there's also some holes where you have to pick a really smart shot off the tee. So I think it's a fun mix of holes.
"You can't get around there without thinking for sure. I think the preparation for a lot of tee shots is very important. And I think—I mean, it can get pretty windy out there, so you have to really pick your spots where you think you can be a little aggressive and places where you just can't."
Through one round, Young leads by two over Joaquin Niemann. Here's everything else you missed from Day 1 in Hilton Head.
Harold Varner III's blunt honesty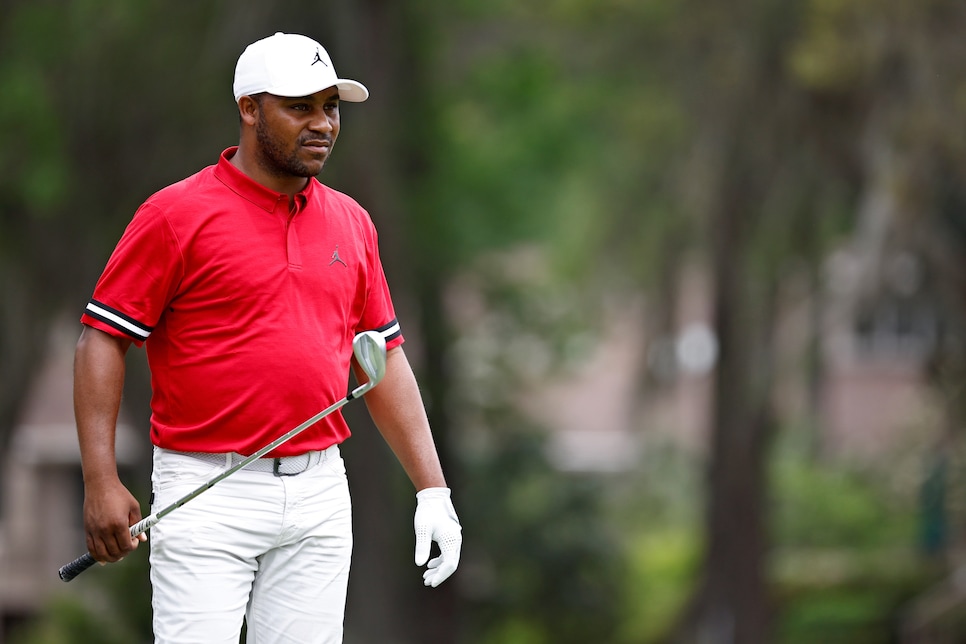 The PGA Tour is full of guys who don't give you much after the round. They trot out the same old "I hit the ball great," "taking it one shot at a time," "not getting too far ahead of myself," week after week. And then there are guys like Harold Varner III, who say exactly what they are thinking 99.9 percent of the time, which can sometimes get you in trouble.
Luckily for HV3, this is not one of those times. His blunt honesty did, however, make for a hilarious quote on Thursday, when Varner got to play alongside Morgan Hoffmann in the first round of his PGA Tour comeback. Varner, who opened with a four-under 67, was asked if he noticed anything different about Hoffmann's swing since he last saw it many years ago.
"I did not," Varner said. "But I'm not a very aware person, never have been. I'm out there to beat Morgan. I don't really care—I get that he's been through a lot, but everyone on this planet's going to go through something, and that's his battle. My battle may come down the road later. When you're on the golf course, it's time to compete. I want to win. I don't know. That's kind of messed up, but it is what it is."
Of course, Varner did have compliments for Hoffmann, too. It wasn't all complete savagery.
"He's still good at golf. It's like riding a bike. Obviously it's going to take awhile to get the rust off, but it's just good to see him. The last time I saw him was actually probably three years ago here. We played together, and he wanted to go fly and watch the (NHL) 'Canes play and then come back and play a round. I'm like, 'No, I'm good man.' "
There does happen to be a Carolina Hurricanes game Thursday, though we doubt these two will entertain going. Hoffmann's just thrilled to be back on tour again and Varner, well, he has a tournament to try to win.
The Harbour Town vibes remain immaculate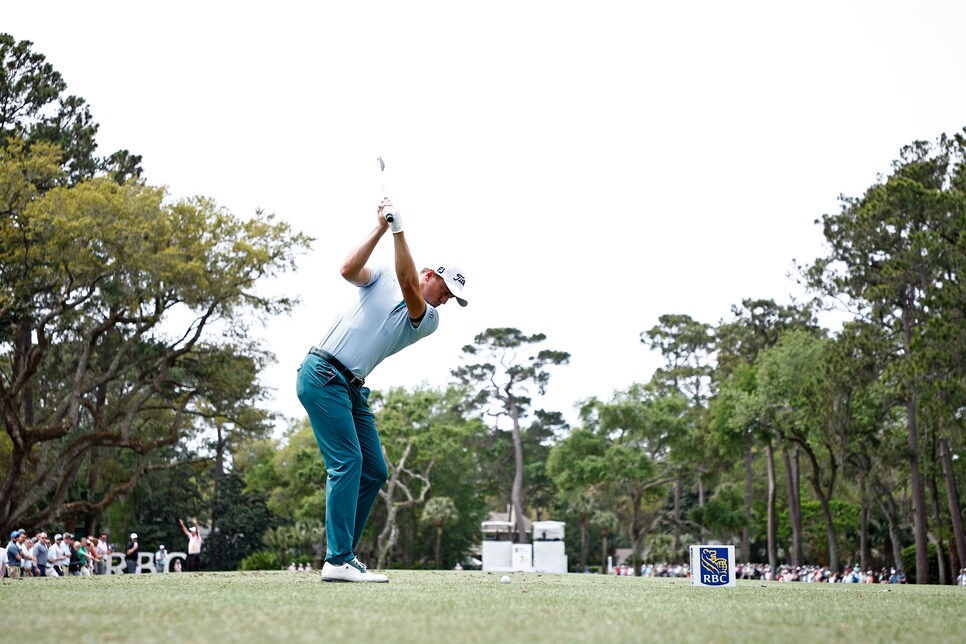 This one can probably be filed in the "things that go without saying" cabinet, but it cannot be said enough. There is simply no event and venue more chill than the RBC Heritage each year on the PGA Tour. It comes across on television, and it certainly comes across when you're there. From the fact it's right after the high-stress Masters to the fact it's in peak Southern hospitality country to the fact it's just an amazing place to kick back and relax, it's hard to think of a better spot for a little golf tournament.
"I love the island here," said Graeme McDowell, who opened with a five-under 66. "Especially coming off the back of Augusta back in the years where I played there, and I'd come here the week after. It was always such a decompress. It was always such a great event, but it had a different feel from what you just came out of. You just came out of like an amphitheater into a phenomenal golf course where people are just happy to see you.
"Great food, good hospitality here. I've got the family with me this week, which is cool. We haven't really traveled much the last few years as a family to golf tournaments. It's a nice distraction kind of chasing the kids around the house in the evening and takes my mind off golf just nicely and keeps me feeling fresh."
Shane Lowry, who was in contention for much of the Masters, couldn't agree more.
"The way the course is set up, I like keeping the ball down under the trees," Lowry said. "I think it kind of suits that. You need to kind of flight it around here, and that's what I do well, keeping it down out of the wind. Even though you're in the trees and you can't really feel it, there's a lot of wind up there. You just need to be in control of your ball, and I've done that really well today. I just love coming here.
"To be honest, it's more so the time of year. It's obviously a beautiful place and it's a nice course and all, but the week after the Masters, last week is so stressful, and everybody has their families here, and it feels almost like a semi-holiday and you just go and play a bit of golf as well."
New RBC Heritage tagline—A semi-holiday where you play a little bit of golf as well.
The Masters hangover is very real (for some)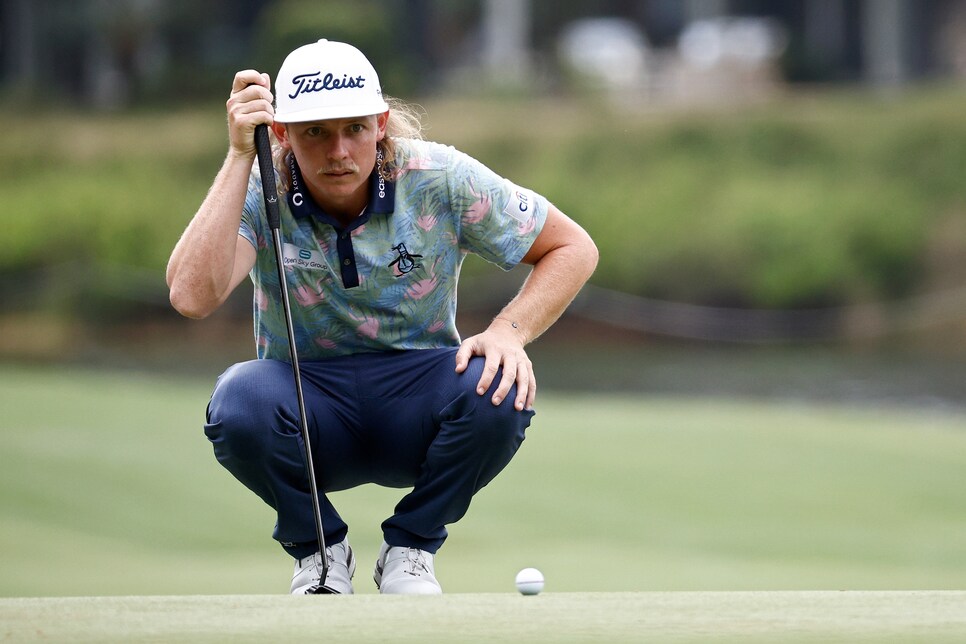 Honestly, it would have been more surprising if Cameron Smith played well on Thursday after a brutal Sunday at Augusta National, which had to be mentally and physically draining. His two-over 73 wasn't all that shocking, though he did shoot a two-under 33 on the back nine. Still, no one would blame him if he ejects tomorrow and gets some much-deserved rest.
Others suffering from post-Masters blues include Dustin Johnson, who opened with a one-over 72 in his home state. Justin Thomas managed to shoot one-under 70 despite some shaky off-the-tee play, as did Collin Morikawa. Not everyone was feeling last week's effects, though. Patrick Cantlay shot five-under 66, Joaquin Niemann six-under 65 and Corey Conners shot five-under 66 with a hole-in-one at the par-3 seventh.