"Apologies for the language"
"You're f***ing hilarious, aren't ya?": Shane Lowry fires back at Dell Match Play heckler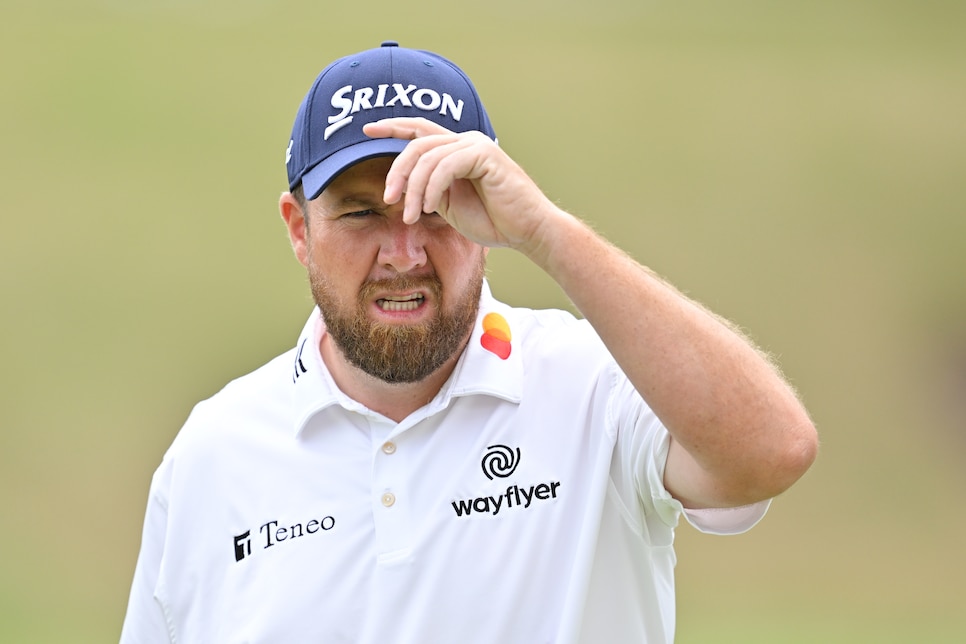 Dealing with hecklers is an art.
There are many approaches, but nothing as cutting and direct as hitting it to 10 feet, delivering an expletive—preferrably in a thick Irish brogue—and caually strolling past your assailant. Shane Lowry, an expert in the field, did just that on Wednesday evening with great aplomb.
Sky Sports immediately apologized for the language, but it's nothing all of us haven't heard (or most likely said ourselves) to playing partners in the past. That's the game—a remark that gets under your skin met with an obscenity in kind.
Leading into this year's final edition of the Match Play, Lowry had a 3-6 career record, and his struggles have continued in 2023. After an opening-round loss to Montgomery, Lowry crashed out of the round-robin stage for the seventh year in a row with a 4-and-3 defeat to Mackenzie Hughes.