True Grit
Masters 2022: Nets guard Seth Curry says Tiger Woods was his inspiration for playing through injury on Friday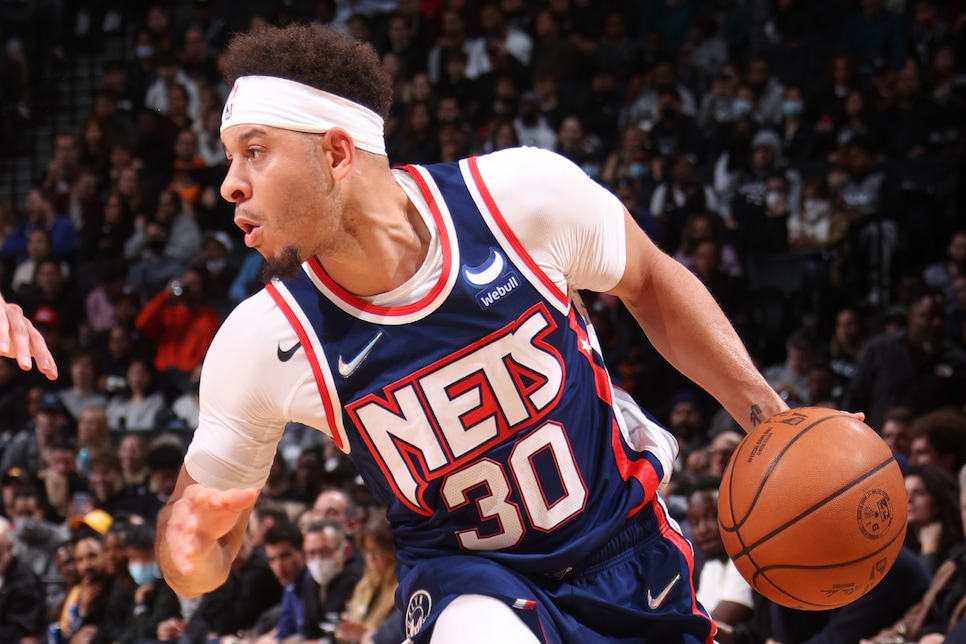 On Friday night, Curry (Seth) toughed it out on an injured ankle, scoring 12 points in a 118-107 victory over the Cleveland Cavaliers. After the game he was asked about his grit, and just like his brother, the first words out of his mouth were "Tiger" and "Woods."
"Just everyday (I am trying to) manage the (injury), trying to get through the season into the playoffs and give the team when I can," Curry told reporters. "I feel like if Tiger can shoot 1 under at Augusta (on Thursday), I can play through a little bit of pain for the rest of the season."
Hours before Curry's comments, Woods made his 22nd consecutive cut the Masters, besting countless golfers less than his age 14 months after a car accident that nearly cost him his leg. Woods has been forthright about the pain he is experiencing, and his gait is no longer the gliding prowl of yesteryear, but the results speak for themselves. Curry will hope the same can be said for himself and the Nets as a team come the playoffs.
The only problem? His brother Steph, currently working his way back to health for fellow NBA title contenders Golden State, is taking inspiration from the same guy.