Spit Shine
Masters 2023: Amateur Sam Bennett has incredible way of keeping his clubs clean on muddy Masters Sunday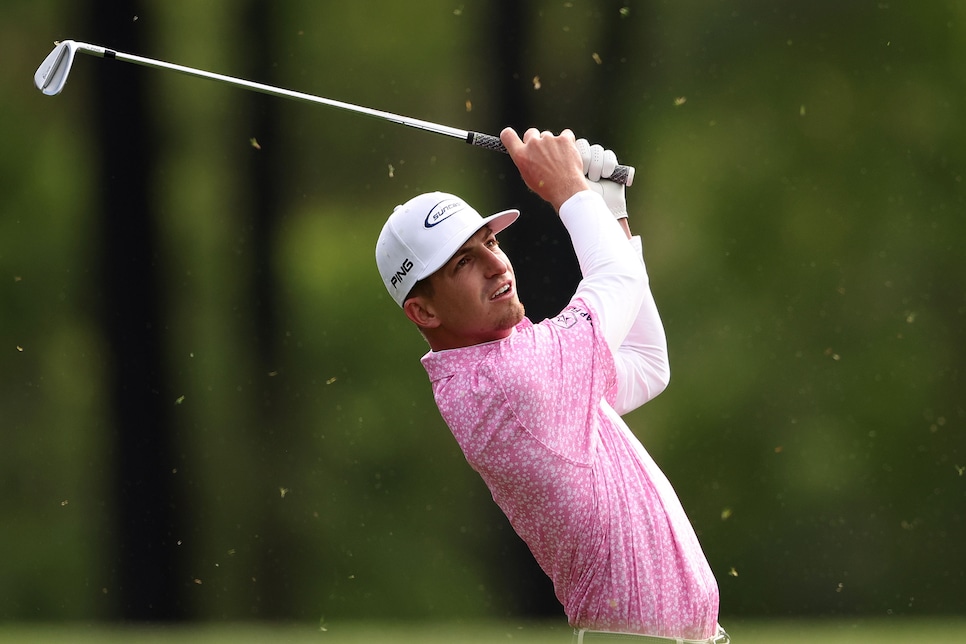 While few predicted Brooks Koepka staging his own resurrection on Easter Sunday, the surprise star of the 2023 Masters continues to be amateur Sam Bennett. The Texas A&M senior has made waves throughout the week for everything from the heartwarming—a tattoo on his wrist repeats the last words his late father said to him—to the hilarious—popping Zyn pouches like Tic Tacs at Amen Corner. Although he sits well back of Koepka and drafting partner Jon Rahm as the marathon final day at Augusta National gets up to speed, Bennett has continued to steal the headlines all the same.
The old heads and ANGC culture police will hate this, but personally we love it. Bennett's not a pampered pro (yet). He doesn't need his caddie to order his dinner for him or parallel park his courtesy car, and he can certainly wipe down his own irons, thankyouverymuch. Plus, have you seen it out there? Pure slop. It's a day for muddahs, and as any muddah knows, a little spit shine goes a long way.
Someday pretty soon, Bennett will be spoiled rotten just like the rest of these guys. But for now he's just a dude, dippin' on the job and spittin' on his irons. He'll grow out of it—millions and millions of dollars have a way of changing you—but in the meantime, let's enjoy the ride.