amateur move
Masters 2023: Amateur Sam Bennett had to go buy warmer clothes after play was suspended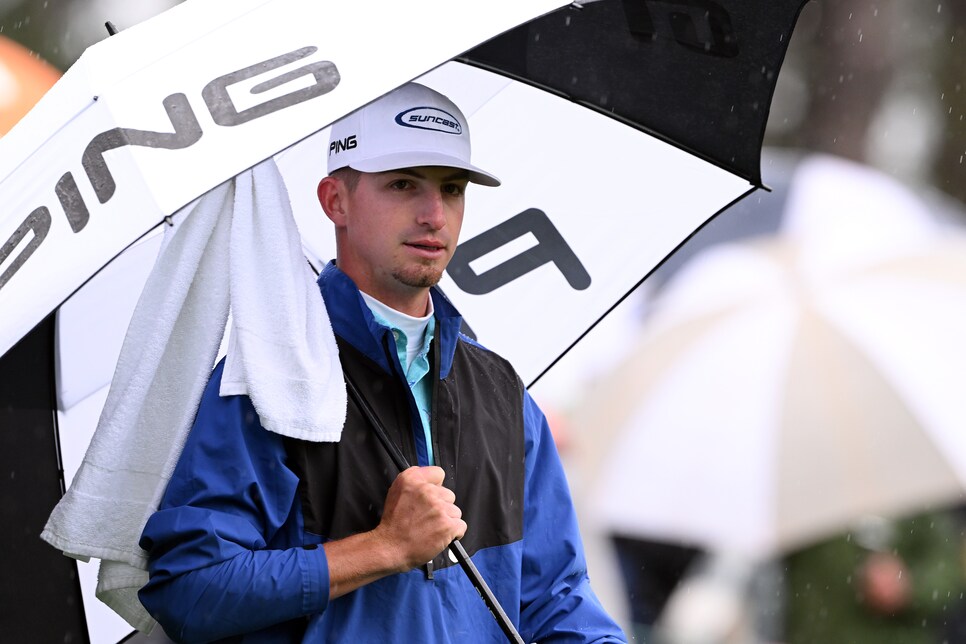 There have been a lot of shockers at this entertaining-as-hell Masters. Whether it be Brooks Koepka atop the leaderboard, Tiger Woods WDing or Jordan Spieth not hitting every single shot into the woods, the drama and chaos are certainly at an all-time high. Despite all of that, the weather might end up being the thing we remember most. It's been so brutal that it forced Sam Bennett to make a run to the local Dick's Sporting Goods after the third round was suspended on Saturday.
After a subpar ending to his third round, Bennett admitted that he was taken aback by the low temps and grueling conditions to start the weekend. So much so that the amateur needed to buy some new clothes to prepare for the end of the third round and final round on Sunday.
"Yesterday I had to go to Dick's and get some warmer clothes, some Under Armours with the weather," Bennett said.