Copycat League
Tour pro out-Hideki's Hideki, drops club after impact and shot ends up inside 10 feet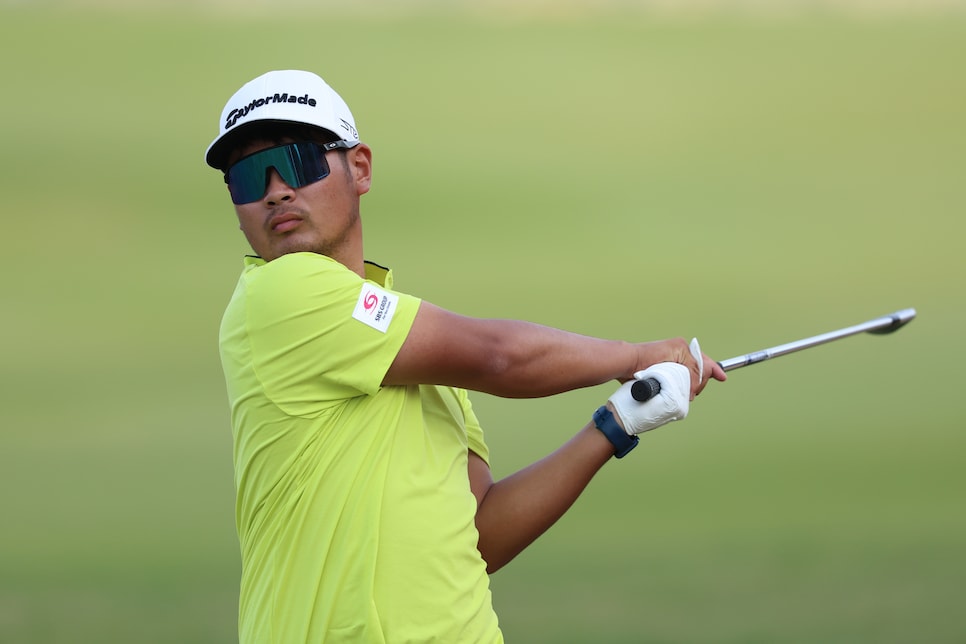 Growing up as a golfer in Japan, it's fair to assume that Hideki Matsuyama was Ryo Hisatsune's idol. After seeing this highlight of the 20-year-old at the DP World Tour's Ras Al Khamiah Championship, it appears those assumptions are correct.
In fact, after watching the video below, I actually thought it was Hideki Matsuyama for a minute.
You may be wondering, wait, that's NOT Hideki? It's not, but it took me searching through Getty Images to find that it was actually Hisatsune, the 210th-ranked player in the world. That is a spot-on impression of the Masters champion, and perhaps a better one Hideki could even do himself. Usually, when he drops the club in disgust, it ends up 15-to-20 feet away, a semi-reasonable response for someone demanding perfection. Hisatsune's shot? That was inside of 10 feet. A little over-the-top, bud.
Of course, Matsuyama is not a bad guy to impersonate. Hisatsune's results are looking Hideki-like of late, too. On Thursday, he opened with an eight-under 64 at Al Hamra GC, which has given him the solo lead. This past November, he tied for second in the Australian PGA Championship, missing out on a playoff with Cameron Smith by three strokes. He also tied for 12th at the Zozo Championship, a big-boy PGA Tour event, this past fall. Kid's got game. Must be from watching Hideki all these years.
UPDATE: Apparently that was not the last time he went full Hideki during his first round:
Incredible. What a piece of work, and we mean that in the nicest way possible.