Voices
7 players having sneaky good PGA Tour seasons in 2021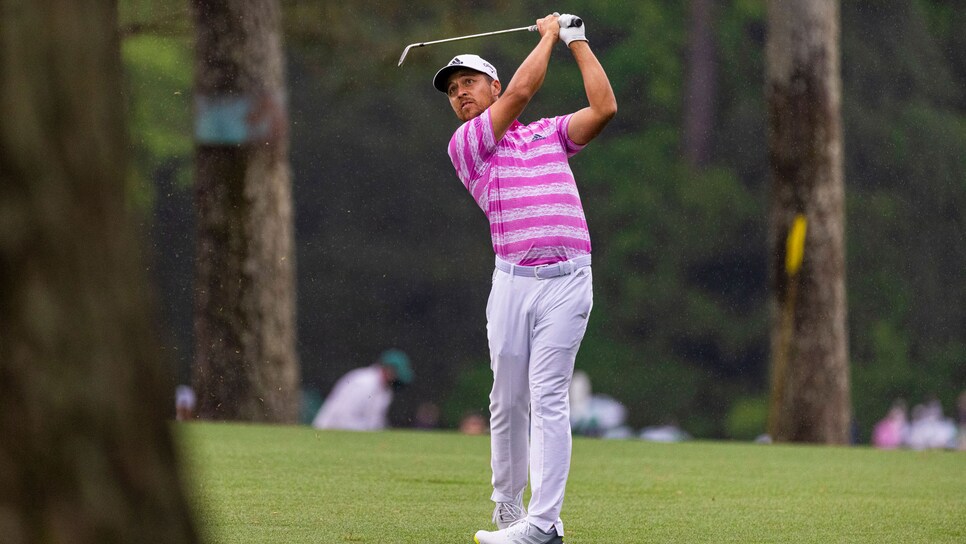 How much do you value a win in golf? How important is it, for a player's status, that once in a while he defeats 149 or so other players and hoists a trophy on Sunday? The way you answer that question—and there are no wrong answers, really—will play a big part in how you view the "sneaky good" players on this list. To fly under the radar in professional golf, you can't really win a tournament. (OK, maybe Puerto Rico or the Barracuda.) In that sense, this post could have been titled "the best players who haven't won this season," or, if you're feeling extremely ungenerous, "great players who can't seal the deal."
A more sane view, and one we subscribe to, is that winning is extremely difficult, and while it absolutely does separate good from great, once in a while it's worth recognizing the players who aren't commanding the lion's share of attention, but who are turning in such strong results, on such a consistent basis, that you can't describe them as anything but excellent. Some of the players below fit that description on the screws, and others are stars who happen to be keeping a low profile this year. All of them have achieved that level of excellence we call "sneaky good."
7. Joaquin Niemann
Last fall, I covered the sad but uplifting story of Niemann fighting to raise money for his sick cousin, a journey that was ultimately successful. If that story was on the fringe of the golf world, coming as it did in the fall, Niemann has since dropped back to the periphery where he has spent much of his career. However, he belongs to a select club—players who have yet to miss a cut in the 2020-21 season. He's cooled off since a pair of second-place finishes in Hawaii in January, but that's pretty relative, since he's in the top 30 week in and week out, always threatening to get his next PGA Tour win after that maiden victory in the 2019 Greenbrier. He's 16th on the FedEx Cup list, and rarely seems to have a bad week. Oh, yeah, and he's still just 22.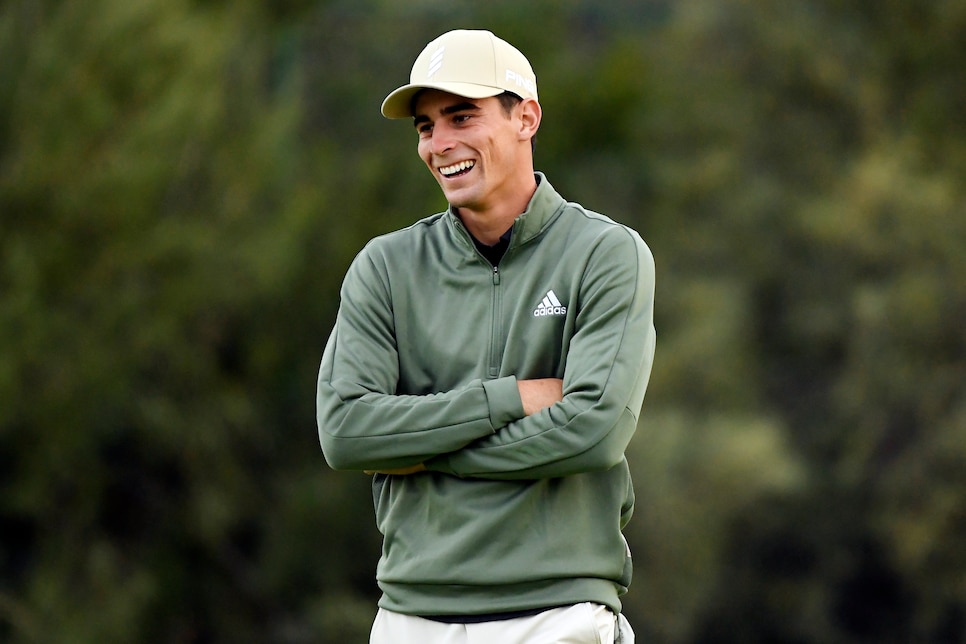 6. Jason Kokrak
Here we have a rare exception to the "you can't win and be sneaky good" rule. Kokrak won at the CJ Cup in the fall, but if you had forced me to eat 10 boxes of Twinkies before writing this article and asked me who won that event … I'd probably be sick to my stomach right now. So along with that semi-forgettable win, did you know that the 35-year-old hasn't missed a cut in 2021? Or that he put together three straight top-10s in the WGC-Workday/Bay Hill/Players run? Or that he's 23rd in the FedEx Cup? This, to me, is the definition of sneaky good. In all likelihood I will forget each of these facts by the time this post is over.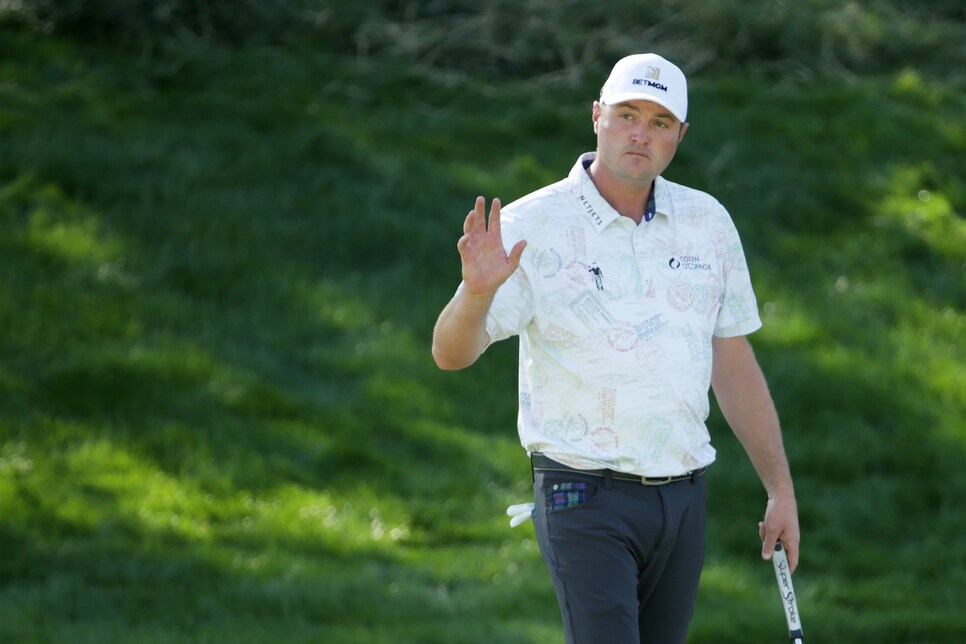 5. Chris Kirk
Kirk had what was genuinely one of the most heroic back-to-the-wall performances on the PGA Tour in some time, when he came into the Sony Open in January needing a top-three finish to retain his tour card off a medical exemption. There was no reason to expect he'd make it happen; it had been ages since he finished that high … or anywhere close. And yet, he did—a T-2 finish whose significance was probably lost on casual fans, but was downright incredible. Since then, he's missed just one cut, notched three top-10s, and sits just outside the Tour Championship cutoff. You may have known about Kirk's redemption arc, but you probably didn't know just how good the 35-year-old has been now that he's back.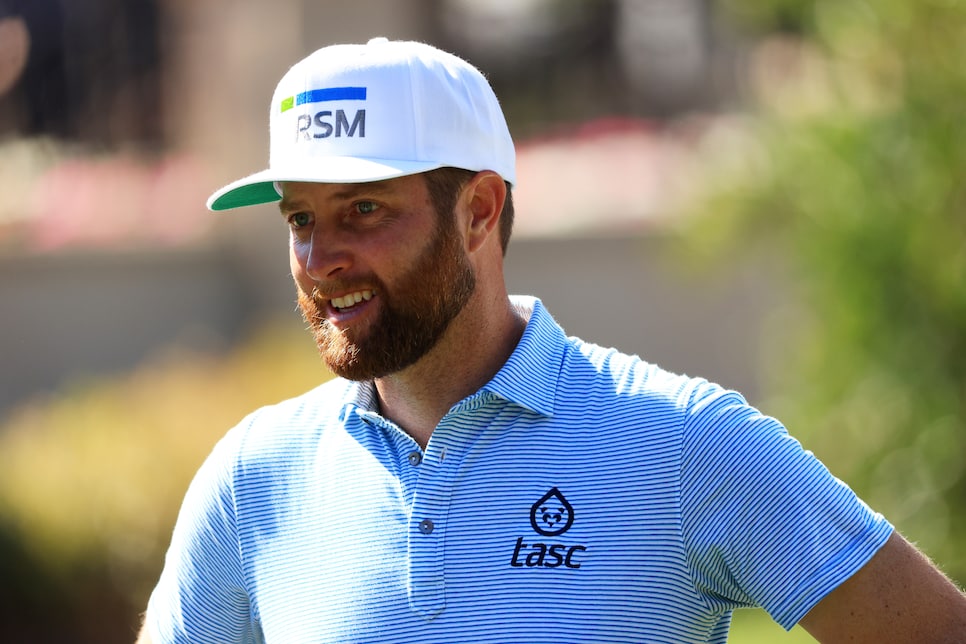 4. Charley Hoffman
Truth be told, this one surprised even me. Sure, Hoffman, 44, had come close at the Valero, but didn't quite understand the scope of his consistence—seven straight made cuts, four top-10s and a place inside the top 30 in the FedEx Cup standings. It's an indication of just how sneaky his good play has been that I cannot for the life of me think of another thing to write about Charley Hoffman, and so we will move on.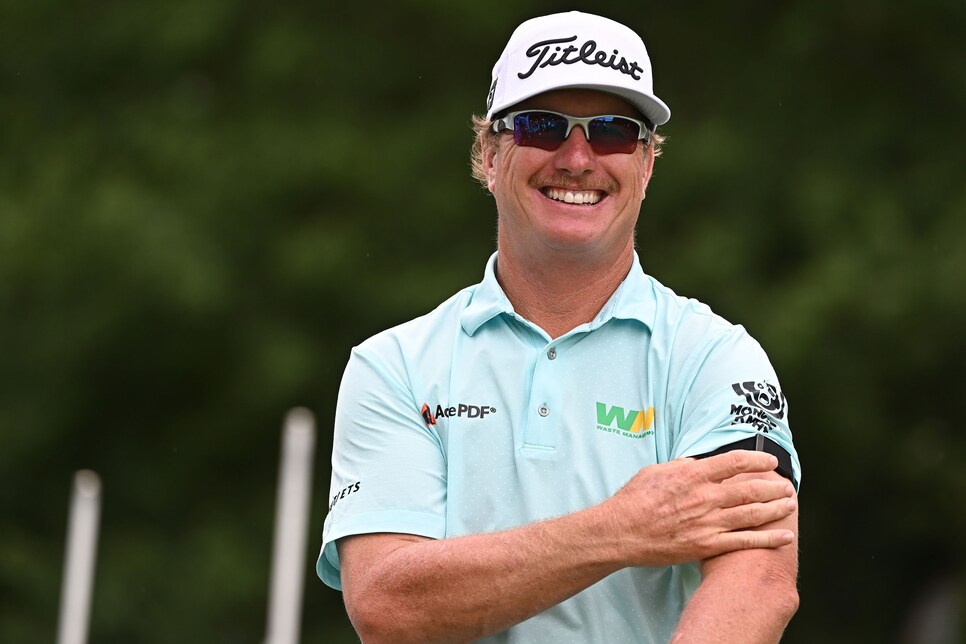 3. Jon Rahm
Before you get mad, be honest and ask yourself a question: Have you really thought much about Jon Rahm in the past six months, except perhaps wondering if he really would have bolted from the final round of the Masters with a five-shot lead on Sunday if his wife went into labor as he hinted? (Kelley had the baby the week before, so we'll never really know.) Since winning the BMW Championship last August with that dramatic playoff bomb, the 26-year-old Spaniard has at least been as under-the-radar as the No. 3 player in the world—and one who has retained his great form, no less—can be. With so much competition for attention, Rahm has somehow managed to fade just a little from view despite a ridiculous nine top-10s in 12 tries—and zero cuts.
And yet, because he hasn't really contended in the majors (his high Masters finish was of the backdoor variety), somehow Rahm is under the radar. Make no mistake, though; pound for pound, no matter what the standings say, he's probably the best player on tour.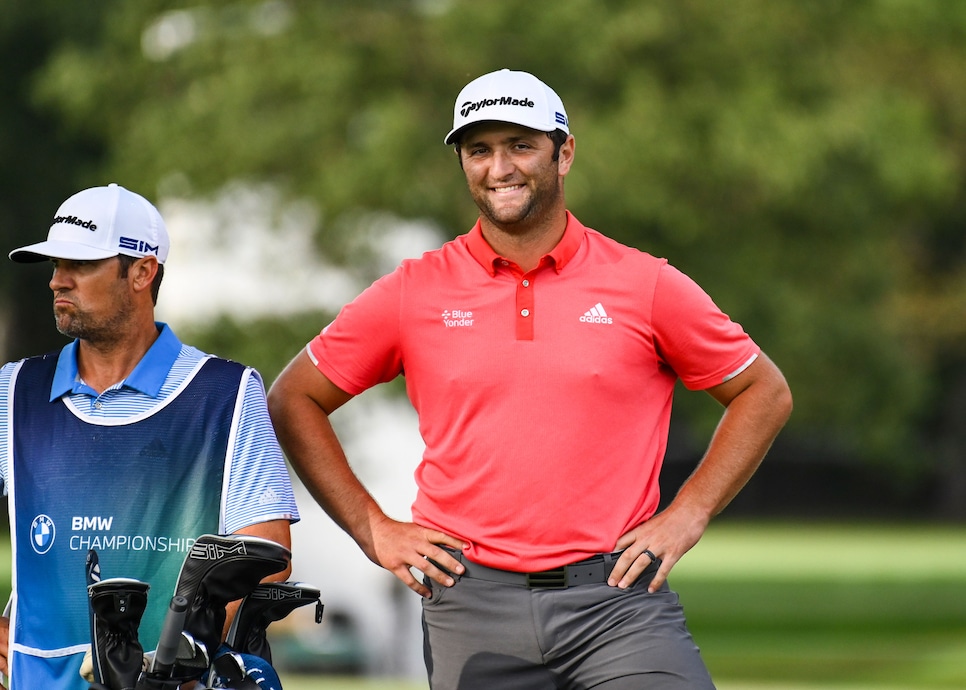 2. Corey Conners
Truthfully, I'm not even sure how sneaky this is anymore, for the mere fact that the guy is ALWAYS in contention. You won't hear the 29-year-old's name very often on SportsCenter and he's not exactly threatening to plant his flag in the American cultural consciousness (though he did get a sweet Tim Horton's donutmade to seal his bona fides back home in Canada), but if you're a golf fan, you've almost been forcedto learn his name by now. With seven top-10s (a number eclipsed only by Rahm) and just a single missed cut, Conners is a name you can't escape. Still, he can't really blow up until he wins … for now, he just sneaks into being sneaky. Quite sneaky of him.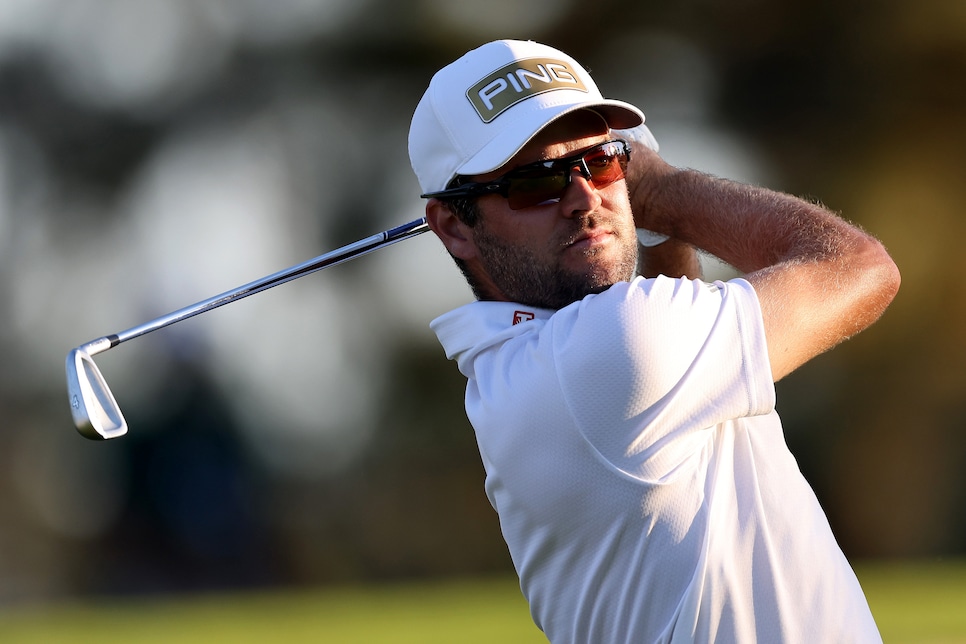 1. Xander Schauffele
Here we have the second-sexiest name on the list, and the No. 4 ranked player in the world. How can someone like that be "sneaky" good? Well, a few reasons.
First, and most obviously, he hasn't won in more than two years (even though he had the lowest 72-hole score at the Tour Championship last summer). Second, it feels like there have been approximately three million twists and turns in golf since that last win, from Bryson's beefening to Spieth's rejuvenation to DJ's Masters to an entire global pandemic. Third, recency bias dictates that if you think about Xander Schauffele at all in April 2021, you're thinking about the triple bogey at the 16th on Sunday at Augusta that cost him a chance to win the Masters.
All of these factors disguise the fact that this dude is playing out of his mind. He has six top-10s, three of which are runner-up finishes. He missed only one cut. And beyond that his worst finish is a T-18 at the WGC-Dell Match Play. He's consistently great, but with all the competing narratives in a sport drowning in storylines, it's a simple fact that you're probably not talking about Xander Schauffele … even though he's always, always there.