Fantasy Advice
Players Championship DFS picks 2022: Jordan Spieth's winning recipe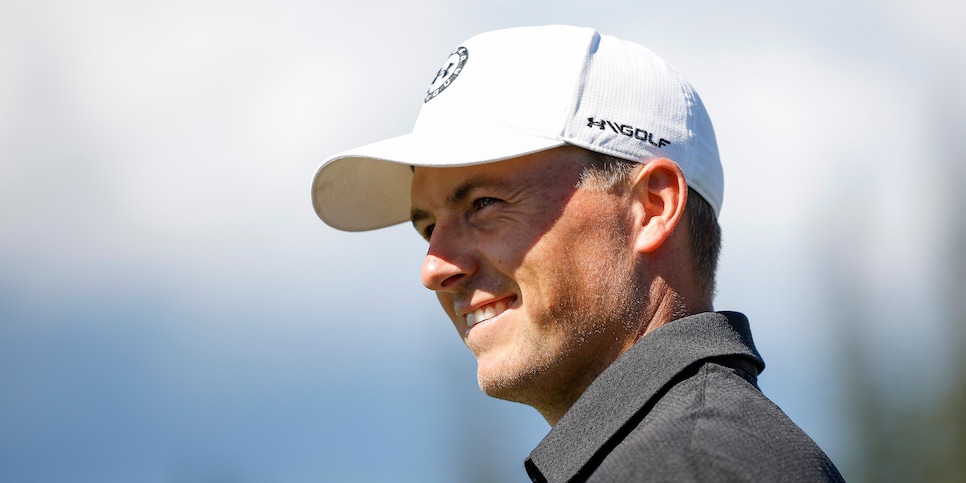 The flagship event for the PGA Tour is here! The first DraftKings Millionaire Maker of the year is upon us, and the players will compete for a massive $20-million prize purse, including a $3.6 million first-place prize for the winner of the 2022 Players Championship.
This will be the third iteration of the event since it moved back to its March timeslot from May in previous years. That changes the course from a variety of factors, so leaning on course history since 2019 is certainly preferred.
With potential rain in the forecast, TPC Sawgrass could play longer than the 7,250 yards found on the scorecard—and could benefit those who are playing out of the fairway on a consistent basis.
Here are my favorite plays and fades this week at the 2022 Players Championship.
Price range: $9,000 and above
High Upside: Jordan Spieth ($9,000 DraftKings | $10,800 FanDuel)
The driving factor behind Spieth's success last summer was his approach play. Over a 14-event stretch last year, Spieth gained on approach in all but one start. After some poor approach play in the fall, the three-time major champ is trending toward that "Summer Spieth." He's now gained strokes on approach in three straight and hasn't lost off the tee in any of those events. That's the secret recipe for Spieth for weeks that he contends.
Safest Option: Patrick Cantlay ($9,900 DraftKings | $11,700 FanDuel)
It was a jarring missed cut for Cantlay at The Players Championship last year, entering that week as one of the favorites. Since then, Cantlay has won three times and enters the week ranked fourth in the world. He's gained strokes from tee-to-green in 14 straight measured events, the third longest streak of his career, per the RickRunGood.com golf database.
Most Likely To Disappoint: Dustin Johnson ($9,800 DraftKings | $11,200 FanDuel)
There is certainly an allure to rostering Johnson at $9,800 on DraftKings, his lowest price since the 2020 PGA Championship (runner-up). Johnson has lost strokes on approach in five of his past six measured events, and his putter has cooled off in recent weeks. With so many other great options, it's hard to find a path to clicking Johnson's name.
Pick To Win: Scottie Scheffler ($9,200 DraftKings | $10,700 FanDuel)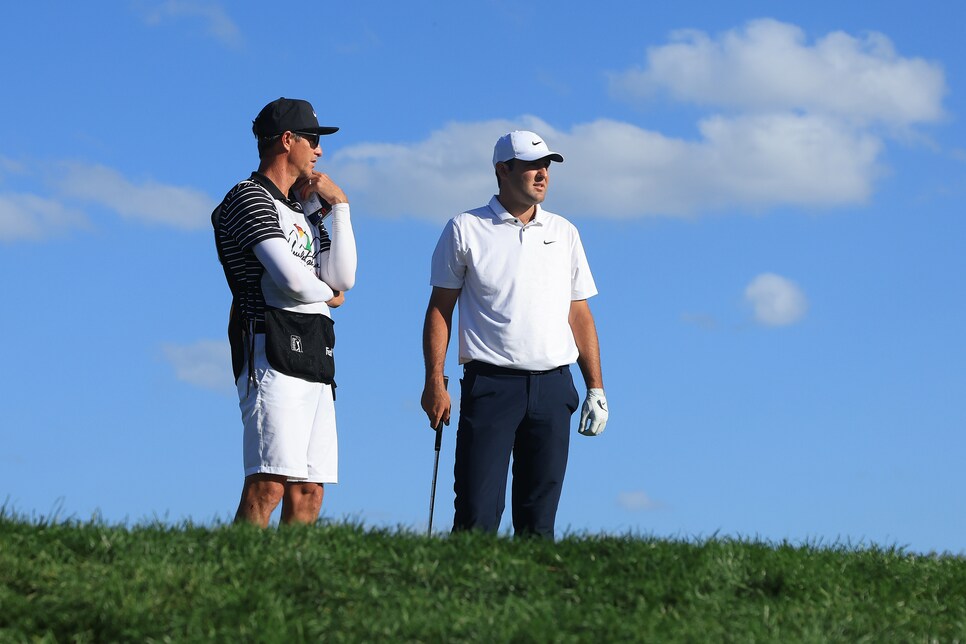 Is it insane to pick the guy who just won last week? And two weeks prior to that? Scheffler has rattled off two wins in his past three starts, and he's finding success in impressive fashion. Since Mayakoba nine starts ago, he's gaining 1.96 strokes per round. If you level the playing field and look at each golfer's past 36 rounds, only Patrick Cantlay has been better than Scottie Scheffler, per the RickRunGood.com golf database. With the presence of Ted Scott on Scheffler's bag, the sky's the limit.
High Upside: Billy Horschel ($8,100 DraftKings | $8,800 FanDuel)
After a slow start to Sunday at Bay Hill, Horschel fought back and gave himself a birdie putt on 18 to force a playoff. That putt didn't drop, but it extended a run of four straight top-16 finishes. In this stretch, he's gaining strokes across the board and will look to make a splash at this week's Players Championship.
Safest Option: Adam Scott ($8,200 DraftKings | $9,700 FanDuel)
My one small concern about Scott is that he lost strokes on approach in his final three rounds at Bay Hill last week. I'm willing to outweigh that with his recent run of success and dynamite tournament history. The last five years have resulted in four top-12 finishes, and it feels like that stretch could continue again this year. Worldwide, Scott has three top-10 finishes in his past five starts, and he's gained strokes putting in 11 of his past 14 measured events. He won The Players Championship in 2004 and hasn't missed a cut since 2011.
Most Likely To Disappoint: Tony Finau ($8,500 DraftKings | $10,000 FanDuel)
With water in play on nearly every hole, TPC Sawgrass can be quite the volatile golf course. That's not usually great for Finau, who has been known to hit a wayward shot or two. In his five trips to this event, he's missed the cut three times and his best finish is a T-22. Since his victory at the end of last season, Finau is gaining just 0.17 strokes per round over 42 rounds. That's barely better than an average tour player.
Pick To Win: Brooks Koepka ($8,600 DraftKings | $10,400 FanDuel)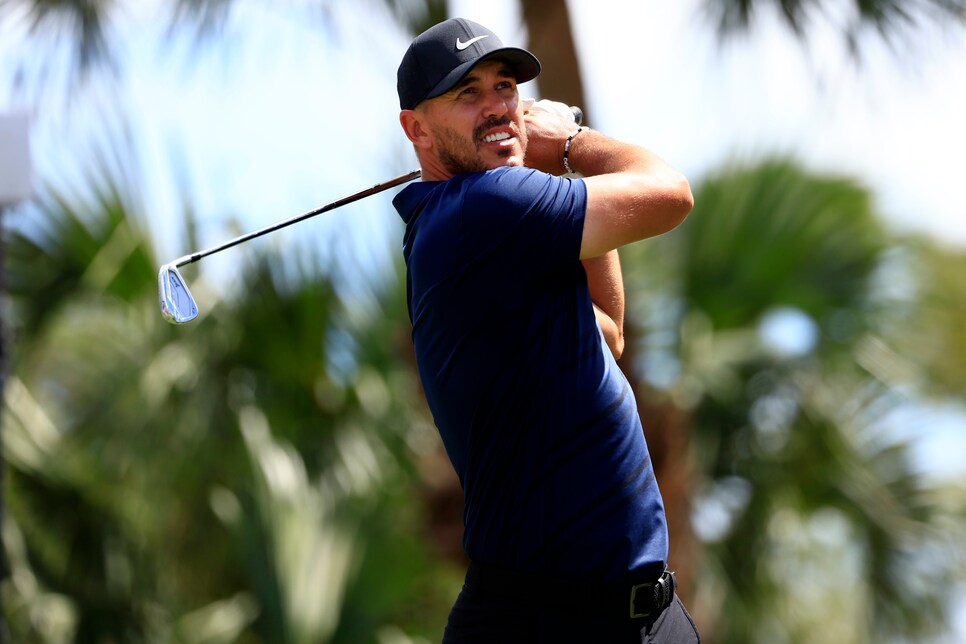 The path to victory for Koepka appears to be widening. His T-3 at the WM Phoenix Open and T-16 at the Honda Classic both featured impressive ball-striking weeks. His putter has been suspect recently, but in five trips to TPC Sawgrass, he has never lost strokes putting. If he can combine his recent ball-striking upside with his historic putting prowess, he's in for a big week.
High Upside: Abraham Ancer ($7,600 DraftKings | $9,800 FanDuel)
It cannot be overstated how differently this course plays its previous spot in the schedule (May) and its current spot (March). That recent change came prior to the 2019 edition of this event so we have two years worth of data. Ancer has gained 1.80 strokes per round in those two years, the fourth-best mark of any golfer in this field who has played all eight rounds. If the current forecast holds true and this Players Championship sees wet conditions, that will benefit those playing out of the fairway—something Ancer does quite often.
Safest Option: Chris Kirk ($7,000 DraftKings | $9,800 FanDuel)
Kirk has done it again! Back-to-back top-10 finishes in Florida and three straight top-15 finishes if you go back to Phoenix. In all three events, he's gained strokes in all four major categories. That's generally a great sign of having a high floor, and something that you can use to project performance moving forward.
Most Likely To Disappoint: Marc Leishman ($7,500 DraftKings | $9,500 FanDuel)
Leishman struggled on the weekend at Bay Hill, fading to a T-68. In the process he lost strokes off-the-tee and on approach for the first time this year. Now he'll head to TPC Sawgrass, where he has had little success in his career. He's missed the cut in three of his last four and his best result since 2016 is a T-63.
Pick To Win: Max Homa ($7,500 DraftKings | $8,800 FanDuel)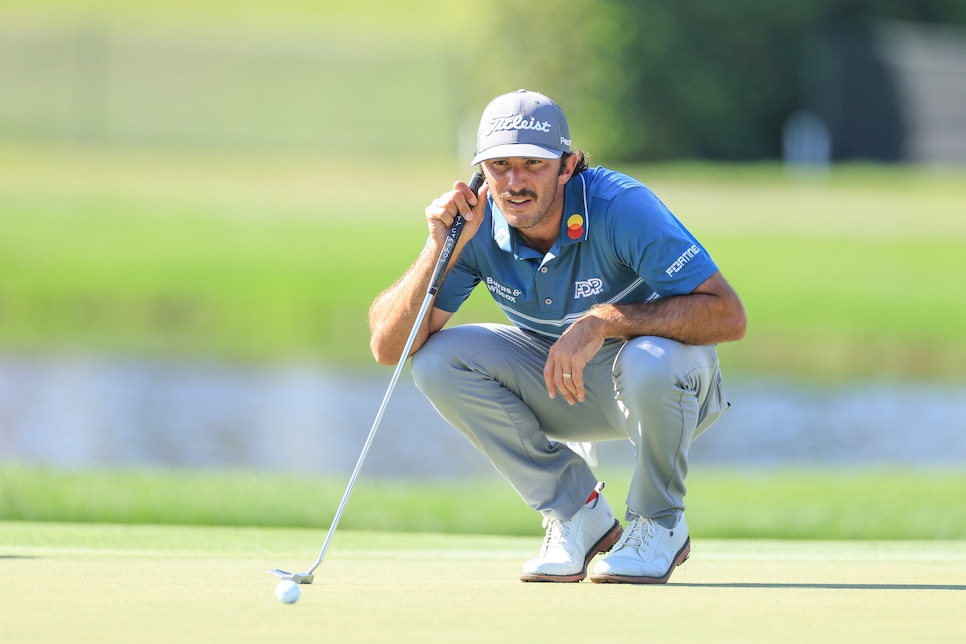 There's a few things to love about Max Homa and the huge upside that he offers. First, he gained 7.32 strokes ball-striking (off-the-tee plus approach) last week at the Arnold Palmer Invitational. That was the seventh-best mark in the field. He lost 1.71 strokes putting for the week, but had gained a total of 11.57 strokes over his previous four starts. This is the exact type of statistical profile that is ready for a POP!
High Upside: Sam Ryder ($6,300 DraftKings | $7,000 FanDuel)
Ryder has continued his great stretch of golf, making four consecutive cuts and recording three top-26 finishes in the process. His two best attributes are approach play and putting. When you have those as your strengths, your good weeks are really good because you are firing darts and making putts at the same time. It's a somewhat rare combination on tour and definitely a rare combination in this price range.
Safest Option: Brian Harman ($6,900 DraftKings | $8,400 FanDuel)
Harman is the only golfer in the field who has a top-10 finish in each of the last two years since the tournament moved back to March. After a dismal stretch of play at the end of 2021, he has made significant gains with his tee-to-green play in 2022. There should be plenty of good vibes at TPC Sawgrass to continue the success this week.
Most Likely To Disappoint: Harold Varner III ($6,800 DraftKings | $8,600 FanDuel)
Varner has struggled to play well since his victory in Saudi Arabia. In just four rounds, over two events, he's lost a total of 8.1 strokes off-the-tee and 3.7 strokes on approach. He's struggled with the long game and has lost strokes putting in four of his five trips to this event. Add all that together, and I don't see much reason for optimism.
Pick To Win: Keegan Bradley ($6,900 DraftKings | $8,200 FanDuel)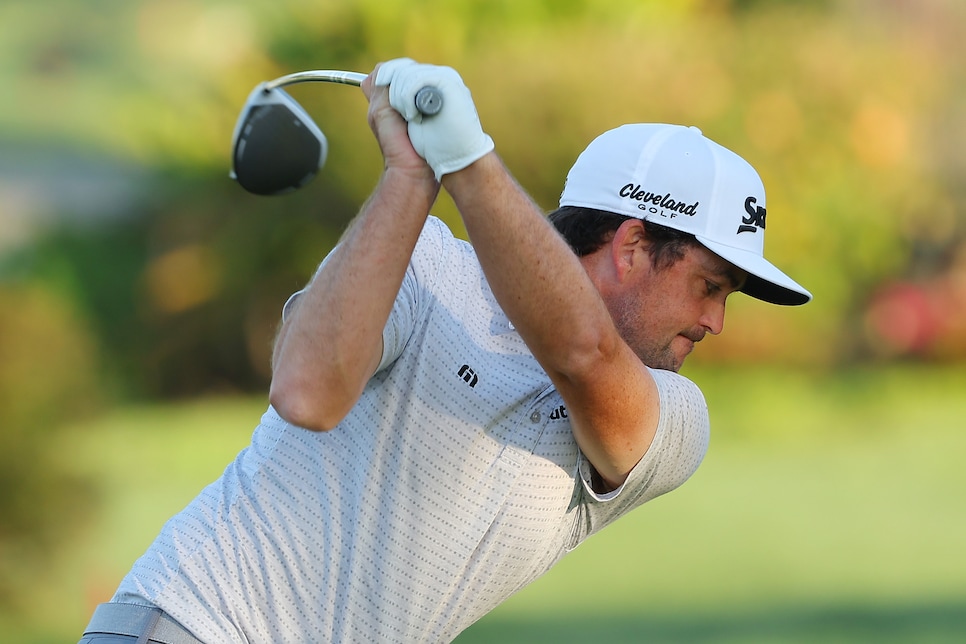 Without getting super nerdy, the overseeded greens in the March version of this event have offered some evidence that poor putting could be neutralized on this course. That's great news for Bradley, a historically bad putter but excellent tee-to-green player. His last three trips to this event: T-7, T-16 and T-29.