So You're Saying There's a Chance
Max Homa had an extremely relatable response to learning that Tiger Woods has better Masters odds than he does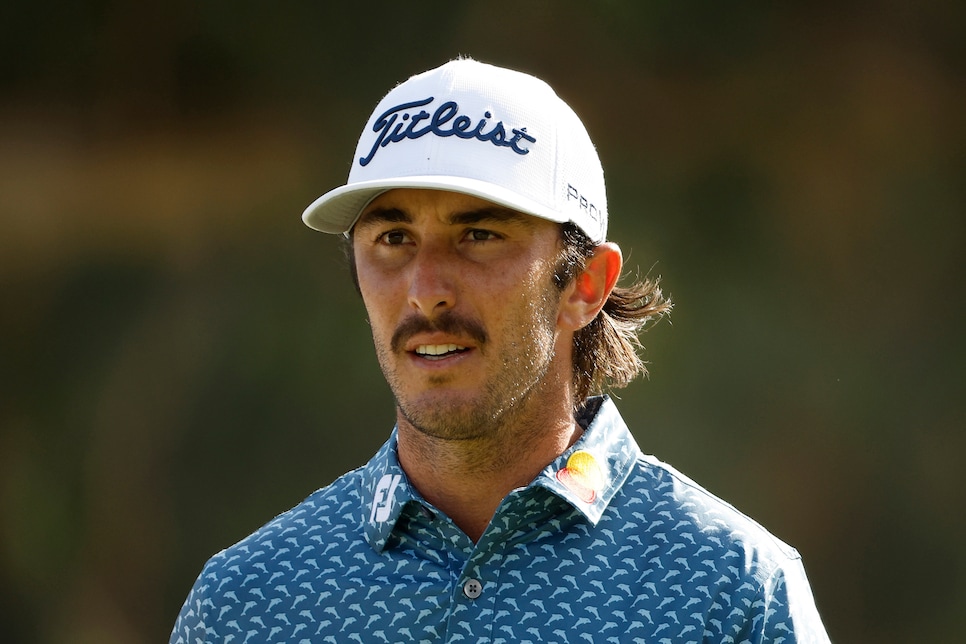 In a little over a month's time, Max Homa will tee off at Augusta National for his third Masters. In his first two appearances—November of 2020 and April of 2021—Homa missed the cut, but there's reason to believe a deeper run is on the cards in 2022. First of all, he's more familiar with the course and The Stage™ now. Second, he's playing pretty well, coming off a T10 at The Genesis Invitational and T14 at the Waste Management Phoenix Open. Homa currently sits at 35th in the World Golf Rankings, and while that doesn't exactly make him a "contendah," he's in the mix to make the weekend at the very least.
You wouldn't know it to look at Vegas' 2022 Masters odds, however, which Homa made the mistake of doing on Monday.
How's that for a slice of humble pie a la mode? One minute you're feeling pretty good about yourself and the next a guy who was in a life-threatening car crash that had long-term impacts on his mobility just over a year ago is favored to take home the green jacket over you. It's worth noting that Tiger Woods (+15000) is the greatest golfer to ever live, but the expectation is that he won't even play The Masters this year. (In fact, we're mildly surprised Circa even has him on the board. So you're saying there's a chance …)
As always, however, Homa (+16500) took it in stride, and had a laugh at his own expense. Say what you want about ball striking or touch around the greens, that might be the most important skill of all at Augusta National.