Random Daggers
Phil Mickelson, Colt Knost get into LIV Golf Twitter debate that ends rather awkwardly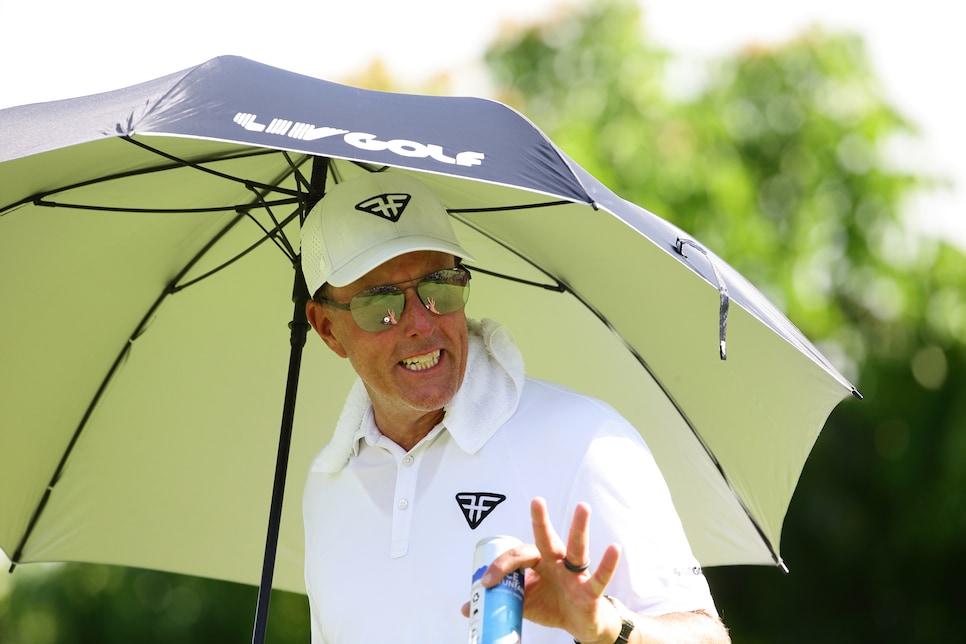 The debate over whether LIV Golf events should receive Official World Golf Ranking Points has been raging on Golf Twitter for about a year now, so why do we care about the latest installment on Monday? Because it involved Phil Mickelson and Colt Knost. And because it ended rather awkwardly.
We're not going to get into all the details of the debate here, but essentially LIV has been trying to get OWGR points, and thus far, it hasn't worked. That's caused LIV golfers to take a big drop in the OWGR, which hurts their chances of getting into major championships. Just ask Talor Gooch, who thought he was into the U.S. Open until the USGA changed the language in the tournament's criteria for this year. Ouch.
Some (like Mickelson) argue this isn't fair because as evidenced by the recent Masters leaderboard, obviously, LIV has some of the best golfers in the world. But others argue it's hard to properly evaluate 54-hole, 48-man fields and that these guys knew what they were getting into when they signed for big (Saudi) money. OK, you get it, so let's get to the latest Twitter debate, which was started by a pro-LIV account, and caused Knost, a former PGA Tour pro turned CBS Golf analyst, to weigh in:
Which prompted Phil to get in the mix and take a jab at Colt's employer:
Which led to two fantastic "Respecfully" tweets:
Which led to a few more back-and-forth tweets in which Phil took another jab at CBS as well as PGA Tour commissioner Jay Monahan:
Which led to Colt inviting Phil to come on his podcast (Golf's Subpar podcast):
Which led to this pretty clear decline from Phil, albeit accompanied by two thumbs-up emojis:
Which led to this second invitation from Colt:
Which led to a second decline from Phil:
Guess Phil didn't like that "Greg" line. Which led to Colt trying a third(!) time:
Which led to, well, we think that's it. Told you it was awkward.
Hey, as someone who hosts a podcast, I get it. Great guests can be hard to come by so you've got to shoot your shot(s) there. Speaking of which, Phil, I know another podcast that would like to have you on to discuss . . . Probably no chance of that happening, but again, you've got to shoot your shot. Respectfully, of course.