Innovators
Max Homa just came up with a brilliant (and fun!) way to determine who gets into major championships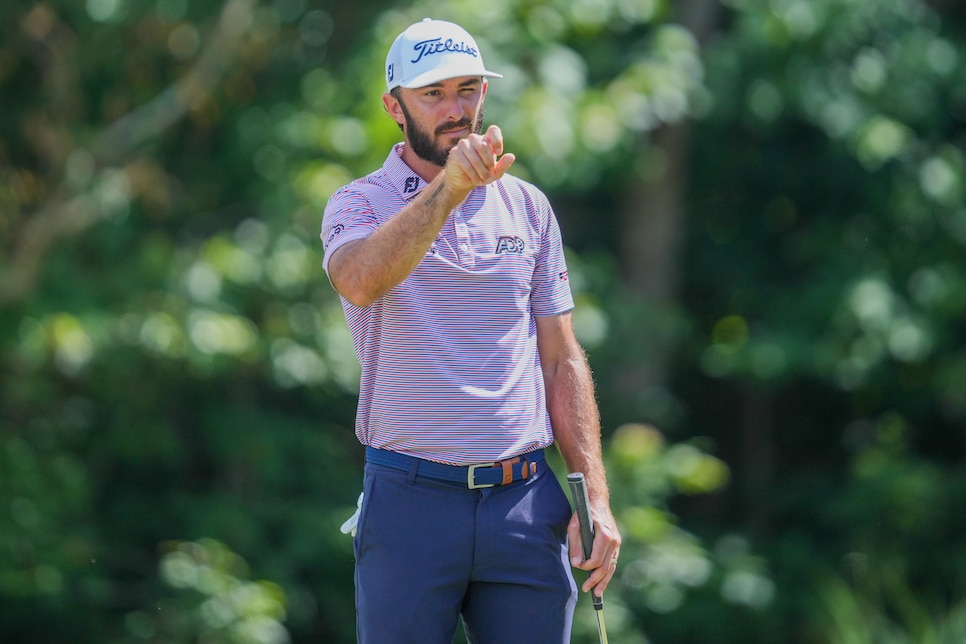 No offense to the NBA Playoffs—especially because the first round has been amazing—but the most-talked about sporting event of this week isn't even really a sporting event. Instead, it involves people simply calling out the names of athletes. Of course, we're talking about the NFL Draft, a three-day extravaganza that finally, mercifully gets underway on Thursday.
So what's our point? Simply that we as a nation love drafts. At least, drafts involving sports. And, yes, mostly the NFL Draft. Which leads us to Max Homa's latest brilliant tweet.
Ever since the introduction of LIV Golf, there has been a question surrounding the new league's events awarding Official World Golf Ranking points. Because these events don't meet the OWGR's criteria, none have been awarded (thus far despite legal battles) and as a result, LIV players have taken a huge hit in the ranking (while, in most cases, getting a nice bump to their bank accounts).
Why does this matter? Because the OWGR is the main way to qualify for the four major championships, which all have top-50 cutoff dates at points throughout the year. But Homa, probably with his L.A. Rams' potential picks on his mind, came up with a different way to fill those fields. Yep, a draft.
Would this ever happen? Of course not. You'd have majors picking popular players over more deserving ones. Although, they already can do that by handing out special exemptions. And that's kind of how the college football works with bowl games (Yep, we're looking at you, Notre Dame).
But he's right in that it would be amazing to see. A content BONANZA, indeed. Like how the NBA has All-Star captains pick their squads now. Things could really get spicy!
Imagine a camera in some unknown golfer's house and seeing them get picked to play in the Masters? Or seeing someone like Patrick Reed's face when he doesn't get selected by the PGA Championship? Or the USGA or R&A causing a real fiasco by selecting too many players? Electric stuff.
Anyway, thanks to Max for offering up this suggestion. There are truly no right answers here and this is a #fluid situation, especially after three LIV golfers—including Reed—finished in the top five at the Masters. The next major is next month's PGA Championship, meaning in Max's world, the PGA of America would be on the clock.