NFL Draft Odds
Some bro on Reddit is claiming Will Levis will go first overall, and you won't believe how much his odds just tanked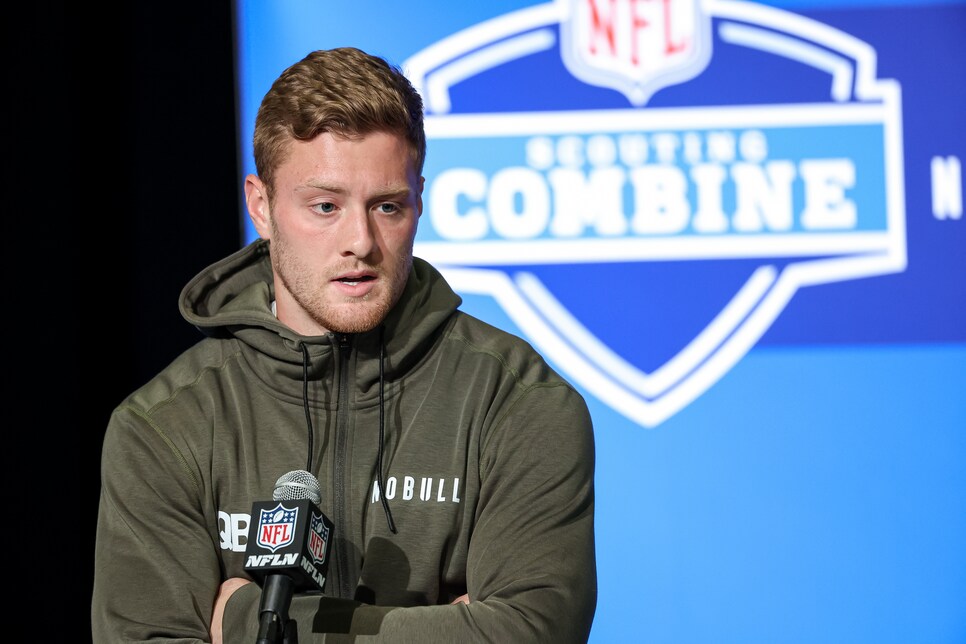 If you truly love football, the NFL Draft is one of the best weeks of the year. When it's April and it has been months since we've had real football to watch (sorry XFL stans), digging your teeth into the treasure trove of storylines from the draft is rich, rich entertainment.
Following all the experts' mocks drafts, digesting every word that comes out of Mel Kiper Jr.'s mouth, trying to follow whether each prospect is trending up or not … it's electric. Plus, if you dabble in betting on the draft, you end up convincing yourself that you actually know what's going to happen. Turns out, nobody does.
Try to tell that to anyone who's following along on Reddit/NFL Draft, and who has bet on former Kentucky quarterback Will Levis to go No. 1 overall at some ridiculously high odds. Just a few days ago, Levis' odds to be the top pick were 50-1—with everyone assuming Bryce Young was the surefire No. 1 pick. That was, until some guy on Reddit chimed in.
Read the below posts to see for yourself.
Bless your heart if you have actual conviction and betting real American dollars on Levis to go to Carolina based on this random Reddit thread. Why are oddsmakers making these huge adjustments, though, if it's not true? Books all have to weigh their liability, and if they're taking BIG money on Levis to go No. 1 overall at various odds, they have to slash them for the off-chance this is true. Of course, it COULD be true … but also, it's the NFL Draft, so truly anything is possible.
That's why we can't wait for Thursday.