LIV Golf
Phil Mickelson, Bubba Watson float idea to keep LIV golfers from losing access to majors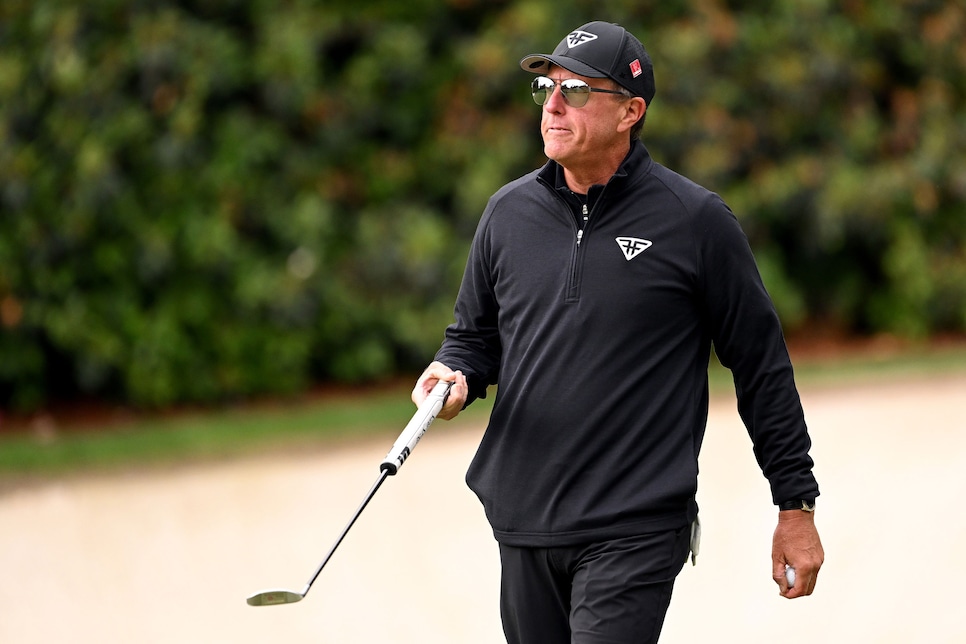 Earlier this month, Augusta National chairman Fred Ridley announced the Masters would continue to use the Official World Golf Ranking as a qualifying category in 2024. "It's a really good way to invite players.It's an objective criteria based on data-driven analytics, and it's consistently applied. I think most would agree it's a good system," Ridley said at the time.
It's a belief that organizers of the other three men's majors also seem to hold, as the OWGR is used in some manner to help fill the fields at the PGA Championship, U.S. Open and Open Championship as well.
Not surprisingly, golfers competing in the LIV Golf League hold a different opinion regarding the OWGR, largely due to the fact that LIV events still don't offer World Ranking points. While LIV's application to receive points is being reviewed by the OWGR board, LIV golfers continue to plummet down the OWGR rankings. Brooks Koepka, a four-time major winner who has claimed two LIV titles in the past five months, was ranked 118th before the Masters. Phil Mickelson, a six-time major champ, was No. 425 before Augusta. Both players tied for second at the Masters and naturally received huge bumps up the rankings.
But going forward, as players competing on the Saudi-back circuit continue to drop in the OWGR, their ability to play in majors will decrease because of an inability to qualify via the OWGR. Talor Gooch is a good example, given he is exempt into the majors this year courtesy of making the 2022 season-ending Tour Championship while he was still on the PGA Tour. Despite finishing T-34 at the Masters and winning LIV's Australian event last week, Gooch is No. 59 on the OWGR. Next year, the majors will get tougher to crack for the 31-year-old Oklahoma native.
Mickelson has an idea for an alternative.
"We have to come up with a qualifying mechanism that is inclusive, and if the [OWGR] isn't going to be inclusive, then they have to find another way," he said Wednesday ahead of LIV's Singapore event. "Maybe they take the top five or top 10 [in LIV's individual points standings], or winners on LIV? They're going to have to find a way to get the best LIV players in their field if they want to have the best field in golf and be what major championships are about. So they're already looking at that."
The top 10 on LIV's current points standings four tournaments into their 14-event 2023 schedule are: Peter Uihlein, Charles Howell III, Gooch, Carlos Ortiz, Patrick Reed, Sebastian Munoz, Koepka, Danny Lee, Brendan Steele and Dean Burmester.
Bubba Watson, like Mickelson a former Masters champion, suggested even more than 10 from LIV's points standings. "If that means the PGA Tour gets 60 to 75 guys from their [tour] to be in every major, great," Watson said in Singapore. "And if that means 10 to 15 of our guys, at the end of the year, whoever has the most points get in the majors, great. Forget World Ranking points, just who is the best in your tour and our league and go from there."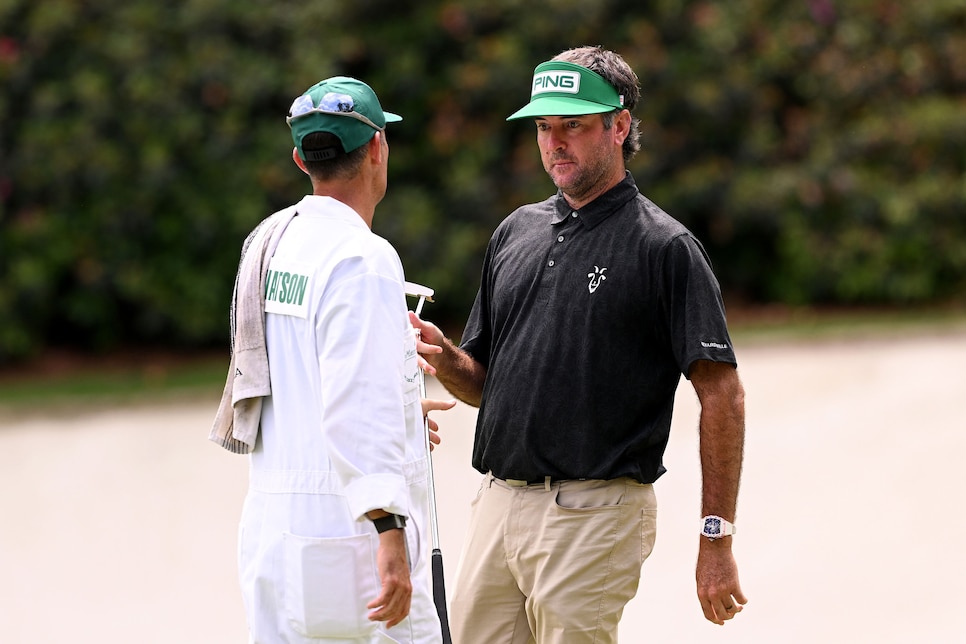 It's no surprise LIV players believe their league should become a category of exemption or invitation to the four majors, even though the league is only a year old. They boast accomplished stars such as Koepka, Reed, Open champion Cameron Smith, Bryson DeChambeau and others. However, in looking at the top-10 on their current points list, several of the players are former PGA Tour veterans who struggled to qualifying for majors in year's past. This group also lacks some of the high-profile players on the LIV circuit.
LIV's counter would be that many of its players, not just the well-known ones, performed well at the Masters in their first opportunity in 2023 to compete the world's best from the PGA Tour and other circuits. Koepka and 52-year-old Mickelson tied for second, and Reed tied fourth. Twelve of the 18 LIV players in the Masters field made the cut.
"It's going to all iron itself out because if you're one of the majors, if you're the Masters, you're not looking at we should be keeping these guys out," Mickelson said. "You are saying to yourself: We want to have the best field. We want to have the best players, and these guys added a lot to the tournament this year at the Masters. How do we get them included?"
As for Mickelson outlook on the remaining majors in 2023, the 52-year-old sounded rejuvinated after his impressive showing at Augusta.
"I think I'm going to give myself quite a few chances now in some upcoming majors because my game is coming around; my driving is getting significantly better, my putting is getting significantly better," said Mickelson, who memorably won the 2021 PGA Championship at age 50. "I expect to participate and compete and contend in these events."
Mickelson hopes the same for his fellow LIV golfers.