stay down!
LIV golfer apologizes for drunken tweet that led to Eddie Pepperell 'haymaker' response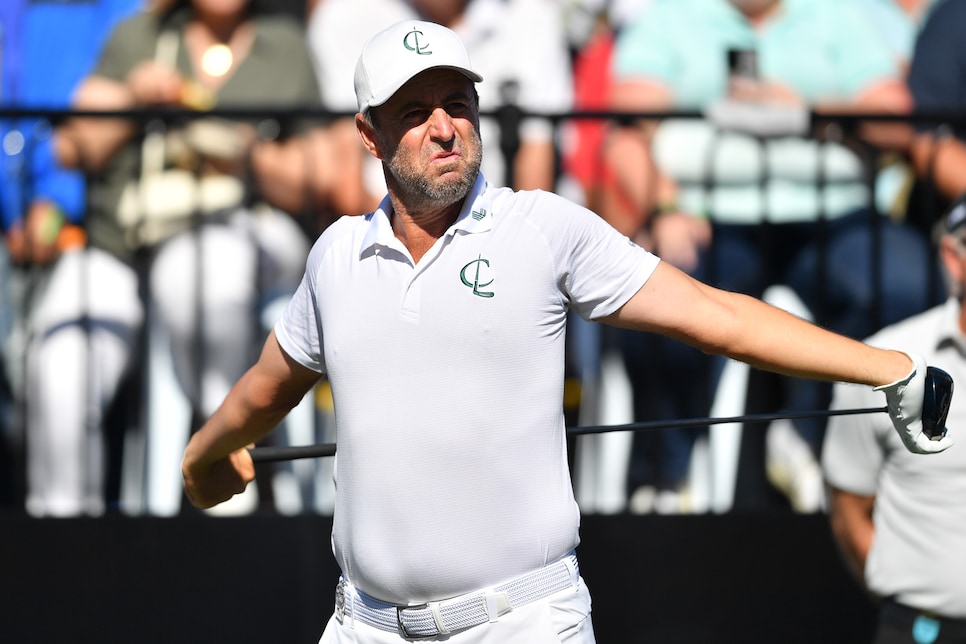 We've all made a drunken mistake or two, but when you've had a few too many it's best to stay away from Twitter so it's not captured for the rest of eternity.
Just ask LIV Golf pro Richard Bland, who made a similar blunder this weekend in a thread about Chase Koepka's beer-soaked hole-in-one at the Party Hole at The Grange Golf Club in Australia. The back-and-forth began with Eddie Pepperell replying to a tweet from a podcast host on whether or not LIV Golf is really "changing" anything with its stadium-like par-3 12th hole at the LIV Golf Adelaide event.
This is where things get a bit heated as Bland decided to weigh in. He didn't just ask where there are holes like this on the DP World Tour but got a dig in as well. Never a good move when inebriated.
Luckily, it seems like everything's on the up and up as Bland apologized for the drunken comment, and Pepperell looks to have let the spat end in a relatively friendly fashion.