Drink some water
UNC's insane 'Bar Golf' tradition sounds like a perfect way to end senior year (and get one hell of a hangover)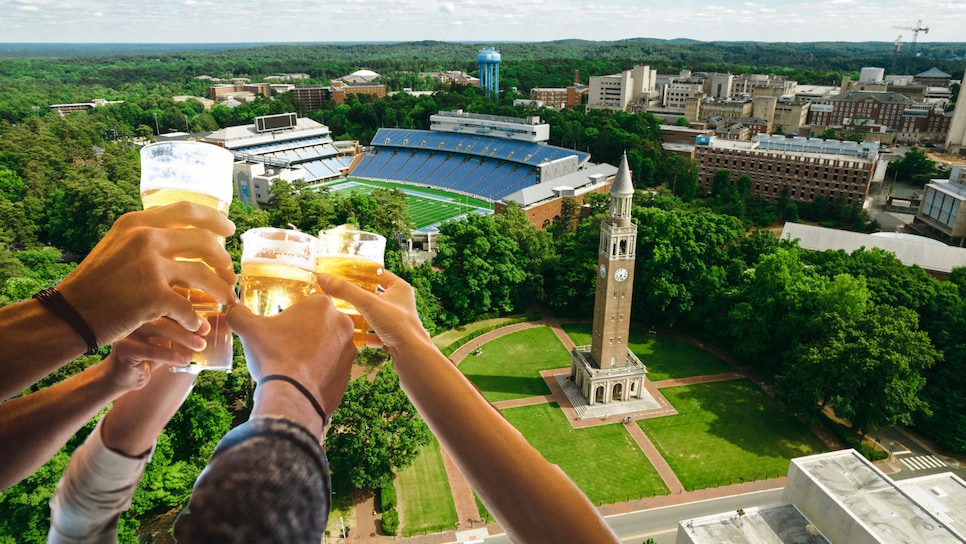 The idea of hitting 12 bars in one night while rocking your best country club golfing attire is a dream to some and torture to others. To University of North Carolina at Chapel Hill seniors, however, it's a tradition unlike any other.
If you know a North Carolina student in their final year, you might want to reach out to them, as Friday, April 21, will be this year's date for the latest iteration of "Bar Golf," the bar crawl of all bar crawls.
The TikToks from last year are just a small glimpse into the chaos, outfits and scorecards that make this ritual so interesting.
"The event begins at 8 p.m. and the ultimate premise is to have at least one drink at each of the popular Chapel Hill bars, while keeping score of the drinks one consumes … In terms of game rules, the night follows that of a traditional golf outing — 12 bars or 12 "holes" and each drink serves a certain number of points."
Now you might be wondering how you "win," other than not throwing up, and there's an answer for that as well.
"Every bar is different, but at most bars, there's three drinks," senior Emily Grund said. "The first drink will be something small and if you drink that, that's a bogey. And then if you get the second drink, that's par, and then if you drink a third drink, that's eagle."
At this point, you're certainly wondering, "Are there caddies?" And yes, there are. Some bring non-senior friends that are at least 21 years old who help with unfinished drinks and look over everything to make sure their respective seniors are okay.
This rite of passage is technically organized by the local bars, but those who missed the sale can still partake in a LIV Golf-esque side event.
It would be interesting to see what professional golfers could take on such a demanding challenge, or at least who would come in second place behind Shane Lowry.