PGA Tour
Playing 'on a medical': The PGA Tour's injury exemption program explained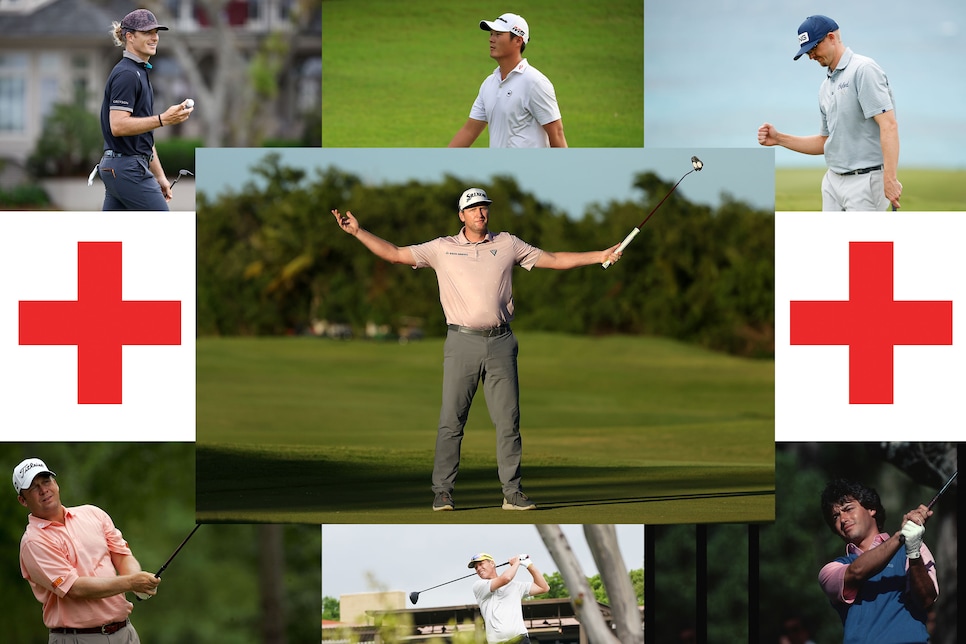 Whatever happens the rest of this year on the PGA Tour, it will be hard to top, from both a gut-check and feel-good perspective, the story of Ryan Brehm, who used his one and only start on a Minor Medical Extension to win the Puerto Rico Open. The Medical Extension, which dates to 1987, was instituted to protect the exempt status of injured players until they are able to return to competition. In Brehm's case, he was granted an extension of one start after testing positive for COVID-19 in 2021, and he used it for a victory he had to have or else he would have lost his tour card.
A story like Brehm's is not uncommon on the tour, though seldom does one have a more Hail Mary aspect to it, considering the 35-year-old Michigan native was ranked 773rd in the world and never before had posted a top-10 finish in 67 starts.
Last fall, though, Jim Knous got his own prayer answered when he battled his way to a seemingly innocuous T-57 at the Butterfield Bermuda Championship. That's a long way from Brehm's fairytale triumph, but Knous still celebrated like he had won. Which, in a way, he did. That finish was worth a paltry 5.2 FedEx Cup points. But they were priceless to Knous, who was playing in the last of six events he was granted via a Major Medical Extension after suffering a right wrist injury in 2019 that required surgery and sidelined him for nearly a year. The 31-year-old Colorado native collected just enough points to retain conditional status on the PGA Tour and full Korn Ferry Tour status through 2022.
A week later, Danny Lee fulfilled the terms of his Minor Medical Extension with a T-7 at Mayakoba and regained full status for the remainder of the 2021-22 season. There are currently 15 more players who would like to add their own success stories. That is the current number who have successfully applied for and still have events remaining under the tour's medical extension program. Eleven others began the season with various extensions but fell short of earning the necessary points before running out of starts, though some players, such as Joseph Bramlett and Vincent Whaley, remained exempt in lower priority rankings.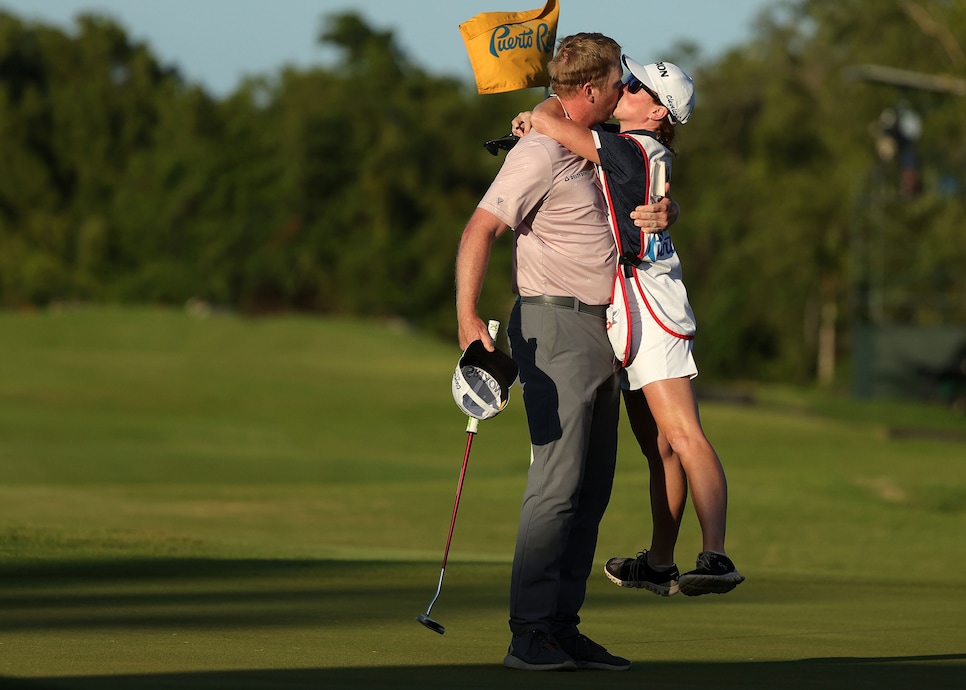 Ryan Brehm hugs his caddie/wife Chelsey after winning the Puerto Rico Open in March on his one and only medical exemption.
Stacy Revere
The creation of the tour's system for protecting the eligibility of injured golfers began in 1985, when Jim Nelford broke his leg in a skiing accident. That prompted him to take the initiative in starting discussions with the tour about a system that would allow him to retain his exempt status. At the time, the tour had a medical provision in place but it only enabled an injured golfer to keep his membership, not his exempt status, which meant little in regard to getting tournament starts. Nelford's case was reviewed in 1986, and the Special Medical Extension category was added to the list of exemptions starting in '87.
Most fans of professional golf likely have some awareness of the tour's medical extension policy or at least have heard references made to it. But chances are they have little idea how it works. Don't feel bad. It's complicated. And the way in which it is administered is predicated on a number of factors that, quite obviously, shift from player to player.
"There is no way to give you every scenario we've seen. There is no typical case," says Kirsten Burgess, vice president, competition administration for the PGA Tour and the person charged with overseeing the medical extension program. "There's no one out there that doesn't have a wrist that hurts, or a back that hurts or anything. They're all hurting in some way or the another. They're professional athletes, and they're putting a lot of wear and tear on their bodies. There are going to be issues."
Basically, there are two categories for medical extensions, which has been in place since 1995. A major medical is for players who are sidelined for more than four months, and a minor extension covers players hurt fewer than that term. A third category, the "family crisis extension" covers players who miss time because of an illness or injury in the family that keeps them from competing; a player has to be absent at least two months to qualify for a minor extension.
One of the most recent examples was the case of John Senden, who took an extended leave in 2017 when his son, Jacob, was diagnosed with a brain tumor. He competed in 2018 on a medical extension. Perhaps more famously, Dudley Hart earned PGA Tour Comeback Player of the Year honors in 2008 after taking off most of 2007 to care for his wife Suzanne and their 5-year-old triplets when Suzanne underwent surgery for a tumor in one of her lungs.
In all cases, the process begins with a player needing a note from a doctor. No, we're not kidding. A player cannot just claim an injury. And there has to be supporting documentation, such as MRIs, surgery reports or X-rays. A medical committee, which includes a physician, then reviews each player application. It is not known how many players are denied their request. (The query to the tour went unanswered.) Chances are the number is low given the extent of the information required in the application.
The next step is to determine just how many events a player is entitled to when he returns. Each player gets the greater number of the following: his average number of starts in the three previous calendar years or, if that is not applicable, the average number of starts players in the top 125 made the previous year. The number of starts the player made in the season of his injury is then subtracted from either of these two figures. Further starts can be subtracted at the tour's discretion based on the player's eligibility in certain marquee events. Exemption status at the time of the injury, be it major winners, tour winners, top 125, conditional status, Korn Ferry Tour graduates, can come into play here.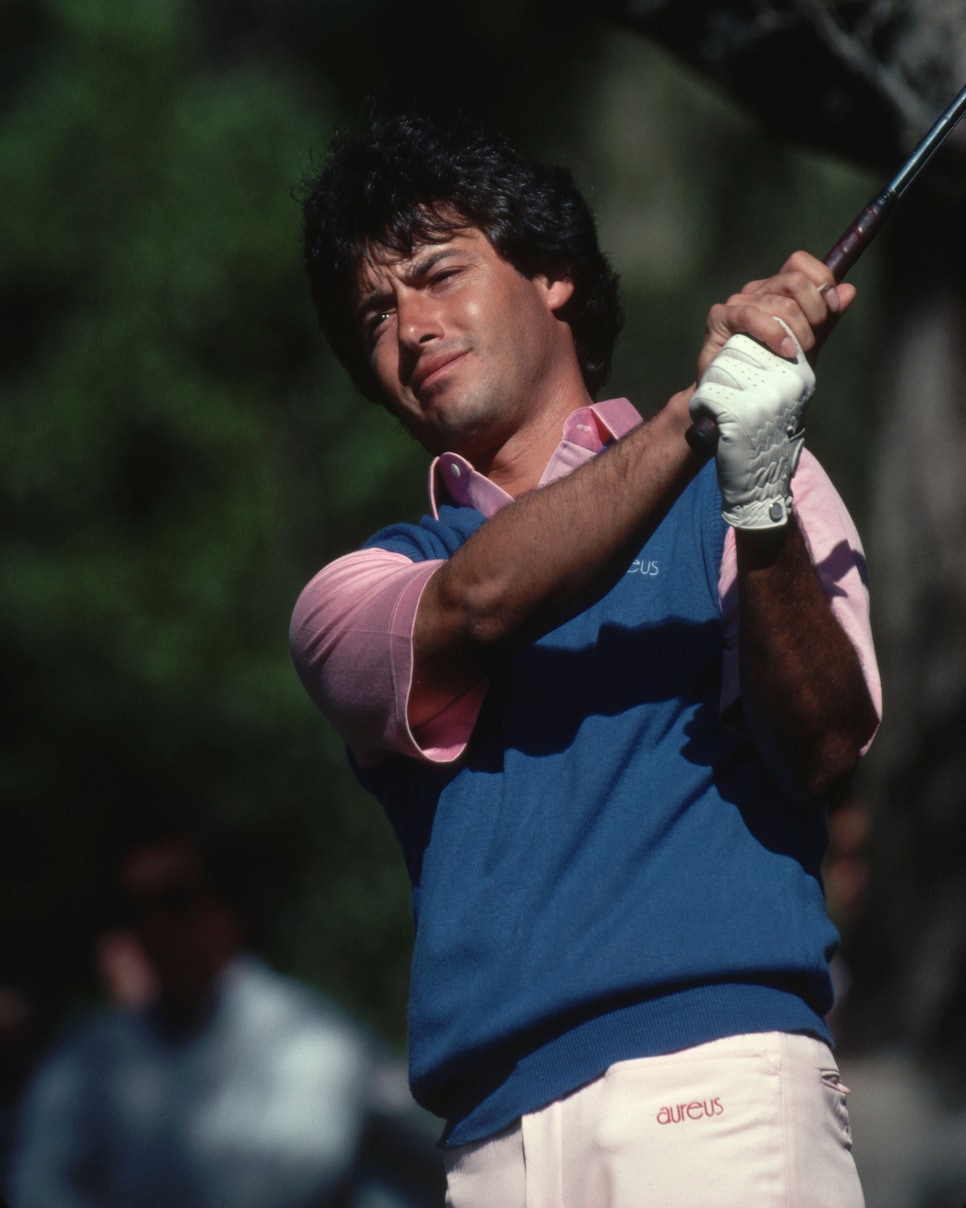 Jim Nelford's skiing accident in the mid-1980s eventually led to the PGA Tour's medical exemption program.
Tony Roberts
As Burgess explained: "We go through the schedule and we say, 'OK, well, you wouldn't have gotten in the Masters. You wouldn't have gotten in the U.S. Open. You wouldn't have gotten in the Memorial.' They actually have to have missed x-number of events. If they missed 20 events, but would have only gotten in 18 of them, then they would only get 18 events back. You don't get credit for something you wouldn't have been in."
The goal for every player is to earn enough points—as many as the player who finished 125th in the FedEx Cup standings the previous year—to be exempt for the remainder of the season in which he returns. Or, again, in the case of Knous, earn as many points as the 150th player in the standings the previous season for conditional status in the 126-150 category.
Statistics show, however, that the odds are stacked against the returning player from maintaining their status long term. From 2011-2021, there were 144 players on a medical extension and only 28 of them (19 percent) made their combined top 125. Thirty-one of 144 (22 percent) completed their medical and then remained exempt via the top 125 or from a tournament win the following season. (Remember, a player who earns as many points as the player who finished 125th the year before has status only for that season and then must, in essence, start over to finish in the top 125 the following year. That's why wrapping up their status in the fall was a boon to Knous and Lee because they enjoy almost the full season that ends in August to keep their status for 2022-23. Knous is currently 195th on the points list for this season while Lee is 71st.)
Burgess added that if we include players who completed their medical and finished outside of the top 125 but then went on to get their card back via Korn Ferry Tour Finals (or Q school) there are an additional 14 players who have effectively used their medical extension for a total of 45 out of 144. Still, that is only a little more than 31 percent.
There are other factors that figure into the use of the medical extension. For instance, a player can only be on a medical extension for a maximum of three seasons, a rule instituted in 2015. Anything past the three seasons has to be approved by the commissioner, who can add one more season for a total of four maximum. Morgan Hoffmann, who returned at last month's RBC Heritage from an extended—and unconventional—rehabilitation period as he battles muscular dystrophy, is in his fourth year of his medical extension that started with 18 events in 2018. After missing the cut in Harbour Town, he has two starts left to accumulate 238.42 FedEx Cup points to maintain full status, which he held in 2017-18.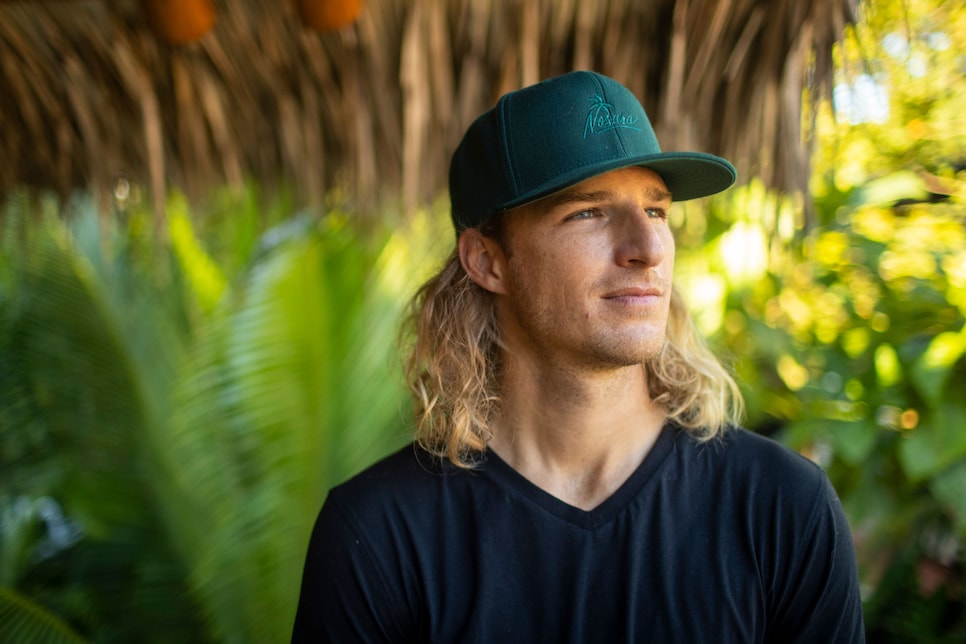 Morgan Hoffmann has two more starts left on his medical exemption as he tries to return to the PGA Tour after time away treating muscular dystrophy.
It should be noted that a player has a strong incentive to not come back until he's certain he can compete. Because once he resumes playing a "normal schedule," which is typically two or three tournaments, Burgess said, he can only carry over his medical extension for one more season.
There is yet one more limitation to the extension, and that addresses the nature of the injury. A player can only take a medical for a particular injury just one time. A repetitive or lingering back injury is not a ticket to limitless visits to the tour-protected DL. Conversely, a wrist injury suffered one year and another five years later are considered separate cases and would be eligible for an extension.
All in all, it's a system that protects a player's status but comes with plenty of caveats so that the membership at large is protected, too. "There are a lot of checks and balances," Burgess said. "There have been a lot of adjustments to the system over the years. The bottom line is that a player, in most cases, has a chance to rehab, get healthy and come back and have a chance to compete."