Best Bets
PGA Championship 2023: Our 8 favorite prop bets at Oak Hill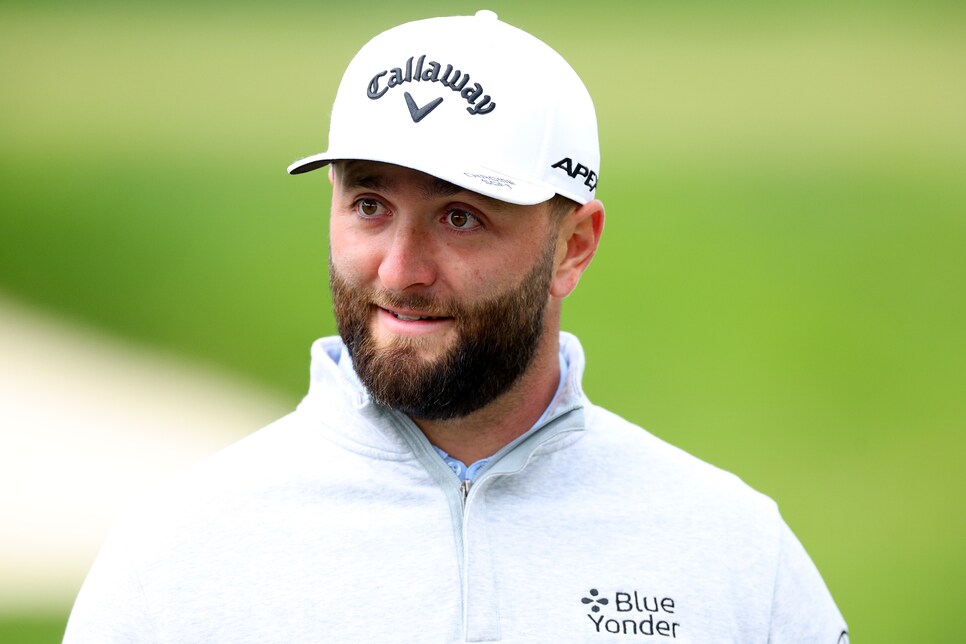 Well, it must be a major week, because Steve and I are back with another delicious batch of prop bets.
Apparently, we didn't do them at the Masters, so a retroactive apology is warranted. Or a retroactive your welcome for saving us all some coin. Either way, all we remember from that week is playing Augusta National. Not to brag.
OK, let's keep the vibes positive. We're winning all of these this week. No excuses.
Top Continental Europe Player: Jon Rahm (+120, Barstool Sportsbook) – I need to credit the legendary Canadian handicapper Cam Stewart with this one on our SportsGrid spot. Plus-money on the favorite in this market seems like a misprice. Realistically, the Spaniard's only true threat is Viktor Hovland, who is apt to run into issues around the greens. He's coming off two poor starts in a row, even losing more than a stroke and a half with his approach play at Quail Hollow, which might be even more concerning … but reason to rush to make this bet before the line moves. Thanks, Cam! -- SH
Finishing position, Top 20: Gary Woodland (+300, DraftKings) — Seeing a ton of Gary Woodland outright love this week, which is a beautiful sight as a Woodland stan. It makes sense, too, given Oak Hill should accentuate his ball-striking strengths (as I type this, Golf Channel just cut to a shot of Woodland on the range. SIGNS!). Knowing Woodland, though, he's not going to make enough crucial putts to win, but with par being a good score and single-digits likely winning this week, he's very live to drive and approach his way inside the top 20 by week's end. He's on a string of six consecutive cuts right now, with top 20s at the Wells Fargo and the Masters, two monster events with monster fields at monster golf courses, kinda like this week. -- CP
Finishing Position, Top 20: Xander Schauffele (-115, PointsBet) – Credit is due here to our buddy* (*Editor's note: MY buddy Gordo who Steve thinks is his buddy now) Gordo (David Gordon, senior researcher at ESPN's Stats & Info). Gordo appeared on Scott Van Pelt's podcast this week (no big deal), and as SVP put it, "how much are you willing to win is the question you need to ask yourself." Saying something so outlandish … there are no guarantee in sports. But consider that Xander has finished in the top 20 in 16 of his 23 career major starts … his level of consistency is otherworldly at this point—only Brooks Koepka and Tiger Woods have more top 20s in their first 25 career major starts than Xander, thanks again to Gordo at ESPN. Whether you want to bet him outright or not is up to you, but laying minimal juice, this feels like it's a damn safe bet. -- SH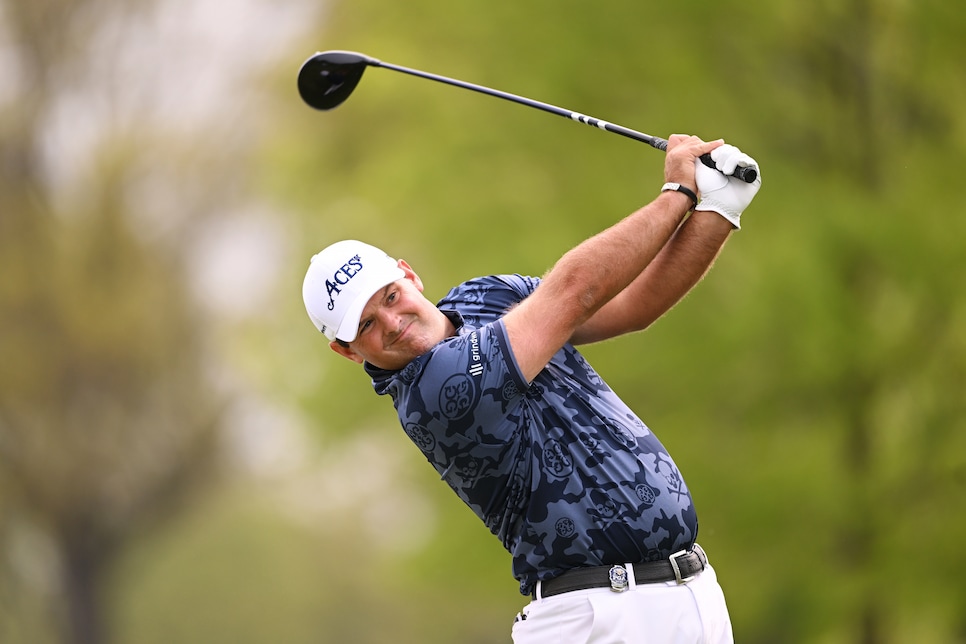 Finishing position, Top 20: Patrick Reed (+280, DraftKings) — Yeah, we're peppering the top-20 market this week, which is code for "I can't hit an outright to save my life right now." But seriously, P-Reed at plus odds to play well on a hard golf course in a major? That's, uh, kind of what he always does. He already did it this year with a T-4 at the Masters, and he was leading the 2020 U.S. Open at Winged Foot (everybody's favorite Oak Hill comp this week) deeeeep into Saturday before fading to T-13, which we'd obviously sign for this week. In nine career starts in the PGA, Reed has finished in the top 20 four times. -- CP
Tournament Winning Score: -8 or Worse (-105, FanDuel) – This is a really good line, but I'm willing to say the winning score won't get to 9-under. This should play pretty similar to Southern Hills last year, where 5-under ended up being good enough for a playoff. I've said 6- or 7-under feels right … depending on how easy the PGA sets it up on Thursday and Friday to help the club pros get around. Someone always goes out and shoots a hot round in the opening days … but it will play really tough on the weekend with wet-and-cold conditions. -- SH
Top Senior: Padraig Harrington (+190, DraftKings) — To me, this is essentially just a head-to-head bet between Paddy and Phil Mickelson (no disrespect to Steven Alker), and I trust Paddy a lot more at a tough, U.S. Open-style setup than I do Lefty. Yes, Phil looked phenomenal at the Masters and I'm fully in the "he's got one (or two) more runs in him" camp, but he's also very familiar with Augusta National and could top 10 there in his sleep. I'm not so sure about the same happening at Oak Hill. As for Harrington, I think he'll relish an opportunity to grind out a cut the young guys and, who knows, maybe even make a little noise again like he did at Kiawah. He's coming off a T-5 on the PGA Tour Champions in the Regions Tradition, which was four rounds and not three, and he recently top-10'd on the PGA Tour at the Valero Texas Open, so the form's there. -- CP
Top-10 finish after Round 1: Tony Finau (+350, DraftKings) – The analytics love Finau's game. He's the only full-time tour player, not named Scottie Scheffler, to be gaining over a stroke per round on approach over the past 50 rounds, per RickRunGood.com. None of that is a surprise—we know he's elite. What I like to dive into more is the possible wave advantage in the warmer afternoon groups, plus the non-statistical "strokes gained/vibes" department. I love trying to hypothesize whether or not players will get along in their pairings, which is super arbitrary, but I think there's some credence to it. Finau's got Max Homa and Adam Scott, two of the most likable guys on tour, in his group at 1:36 p.m. This smells like a hot start to me with the positive vibes. -- SH
First-round Three-Ball matchup: Trey Mullinax (+100) over Josh Speight and Kazuki Higa (Bet365) – This might be the most obscure bet you'll hear tipped, but hear me out. Speight is a club pro, so you're really banking on Mullinax edging Higa. Higa is an up-and-coming 28-year-old from the Japan Golf Tour, who owns six wins, but he has also missed his last five cuts across various tours. One more shoutout here is due for The Undefined Mystic, @Pennycheck, who put me onto this. He's also the one who put me on the legendary Taylor Montgomery three-ball from last year's U.S. Open. He doesn't feel as strongly about this one, but it's a pretty good play. -- SH