PGA Championship
PGA Championship 2023: '18 pounds in 24 days' - Bryson DeChambeau explains recent weight loss as only he can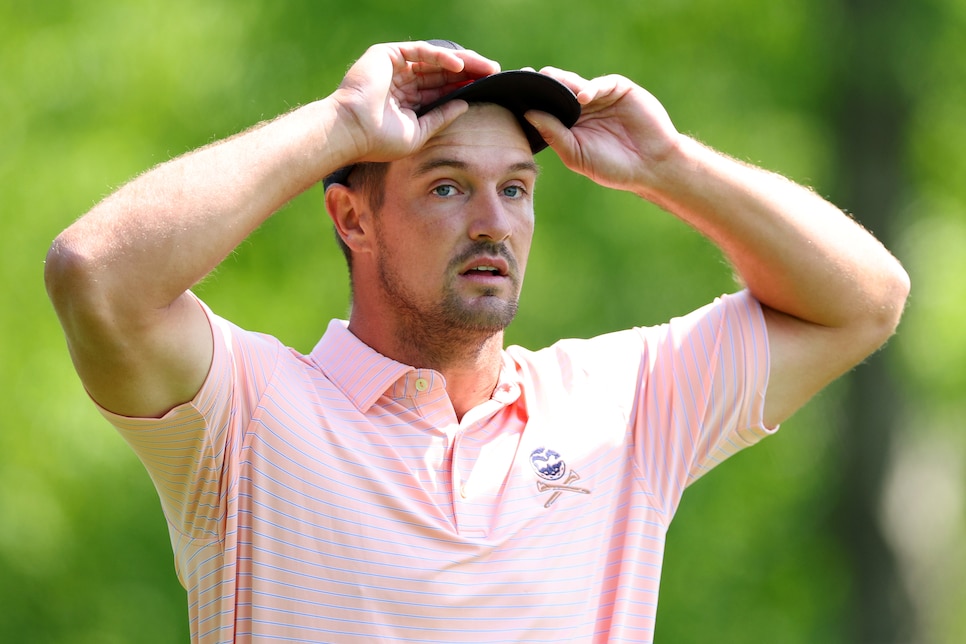 When Bryson DeChambeau sets his mind to something, he goes full throttle. All gas, no brakes. The shining example of this came when he decided to bulk up in order to become the longest player in professional golf, which he succeeded in doing.
It makes sense, then, that he'd apply that same mentality to cutting the weight he put on. And judging by the way he looks now, he's already succeeded at that, too.
DeChambeau first mentioned he was slimming down back in November on the Five Clubs podcast with host Emma Carpenter, but it was a bit lost amidst the LIV vs. PGA Tour chaos. Plus, the golf world at large sees less and less of him now that he plays less golf on the Saudi-backed tour, so it went somewhat unnoticed.
Then just two weeks ago a picture of a stunningly skinny Bryson grabbed everybody's attention, and on Thursday at the PGA Championship, his opening four-under 67 grabbed everyone's attention, too. DeChambeau met with the media afterward and explained his latest transformation as only he can.
"Well, a lot of diet changes and eating a lot going down to 5,000 calories down to 2,900, whatever it is now. Carrie, my chef, she helps me out with that," he said. "But eating properly instead of eating stuff that inflames my body. I took a Zoomer peptide test, which essentially tells what you inflames your blood when you eat it. I was allergic to corn, wheat, gluten, dairy. Pretty much everything I liked, I couldn't eat. I took that out. Started taking it out in August and over the course of time I've lost all this inflammation, lost a lot of fat and slimmed down like crazy.
"I lost 18 pounds in 24 days. It was crazy. It wasn't fat. It was all water weight. You know how I looked before. I was not skinny."