'fighting something'
PGA Championship 2023: Rory McIlroy confirms illness heading into PGA, battles on back nine to stay afloat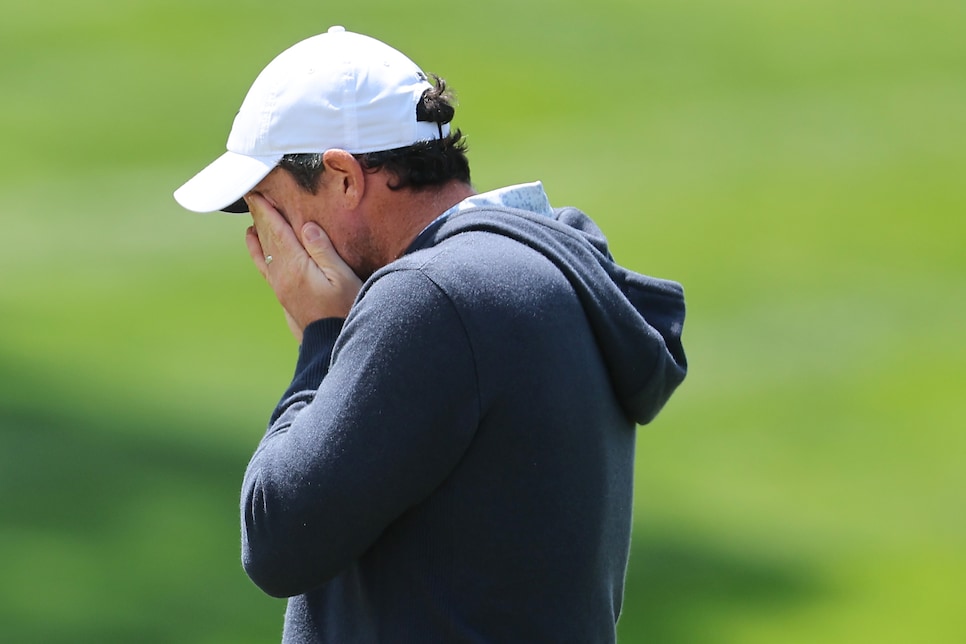 Many were worried by a "messy" and "erratic" round by Rory McIlroy to start the PGA Championship at Oak Hill. Among those on edge was McIlroy himself.
The four-time major champion came into the year's second major with lofty goals, but his body didn't cooperate. After an up-and-down opening round, McIlroy revealed he is contending with an illness that has hit him hard.
"I'm fighting something," McIlroy admitted. "I thought I got a great night's sleep last night, and I look at my Whoop, and I was 22 percent recovery, and my skin temperature was 3.5 degrees higher than what it's been. But I actually feel better today than I felt yesterday, so plenty of water and a bit of rest, I'll be fine."
Although it's the first time he's revealed that ailment to the general public, some ESPN mics captured McIlroy telling partner Justin Thomas that he was under the weather during their opening round.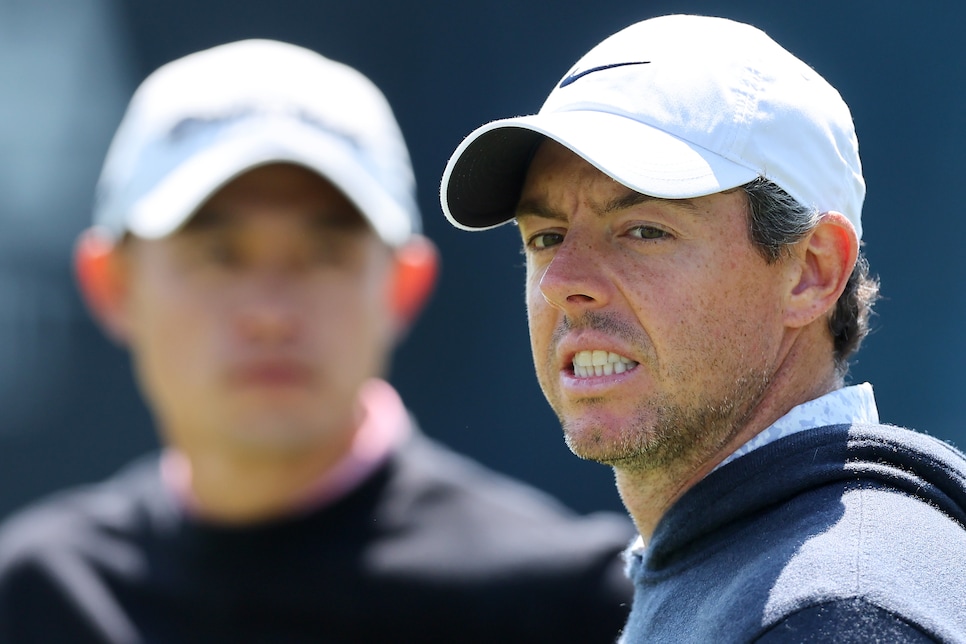 With a lethargic start featuring three bogeys and zero birdies on the front nine, McIlroy kept himself in contention with a ridiculous par putt from off the green on the second hole and two other birdies on the back nine. With no super-low scores thus far, McIlroy at one over just needs one solid round to really get back into the thick of things.
"I feel a bit better than if I had got off to a good start and made a couple of bogeys on the way in," McIlroy said. "I started to see a couple of better golf shots coming down the last few holes. There were a couple of glimmers of hope in there coming in."
Perhaps an early night's sleep and some chicken noodle soup will keep the positive momentum of the back nine going for McIlroy heading into the rest of the week.