Fire Pits
PGA Championship 2022: The Champions Dinner gift came with a huge helping of irony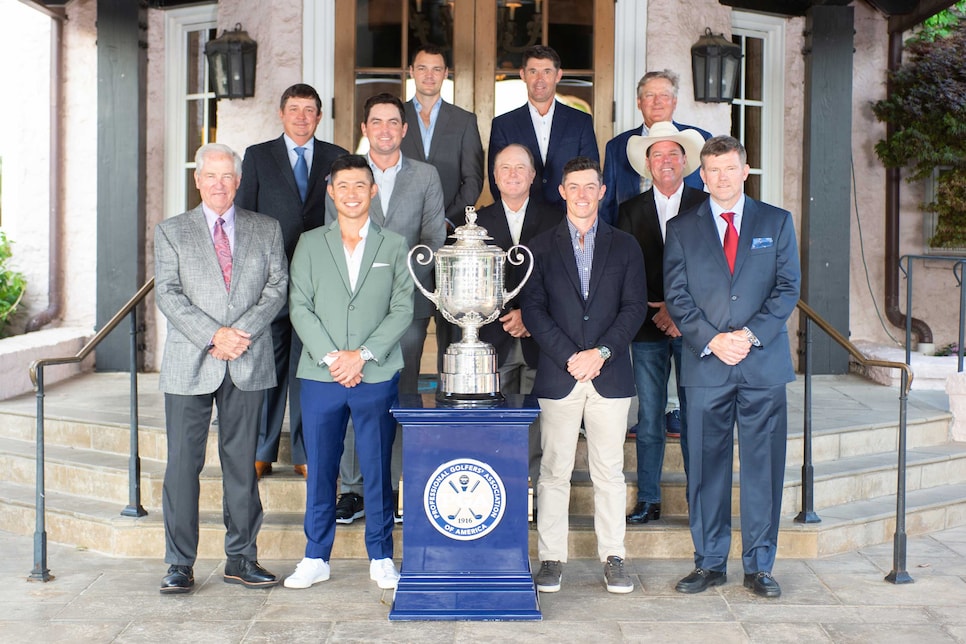 Past winners of the PGA Championship attended a Champions Dinner on Tuesday at Southern Hills Country Club.
Montana Pritchard/PGA of America
TULSA — You can imagine where people's minds raced upon hearing that a collection of high-end fire pits were gifted to past winners of the PGA Championship at their annual Champions Dinner Tuesday night. As it turns out, they were inspired not by any sense of irony or to score a cheap punchline but by a sense of continuity with gifts of the last few years.
The defending champion usually selects the menu and chooses a gift for the past winners as host of the dinner, but because Phil Mickelson opted not to defend his title this week in the 104th PGA at Southern Hills Country Club, the PGA of America made those decisions, according to Julius Mason, senior director of public awareness and external relations for the PGA of America.
Initially it was thought that Mickelson may have had a hand in the decision to give every player a fire pit. It would have shown a wry sense of humor, for sure, given it was a story on the website The Fire Pit Collective in February that ignited a firestorm surrounding the left-handed Hall of Fame golfer, and subsequently led to his decision to step away from the game, a period that has extended into this week. Many who know Mickelson, a first-rate smart aleck, figured his fingerprints were all over that choice.
Not so. In fact, the item is one of a number of high-tech stainless-steel products that goes by the brand name Solo Stove, though, yes, it does appear in a Google search of fire pits.
As Mason explained, it was meant to complement gifts of the previous few years and continue what he said was an "outdoor theme." Collin Morikawa, the 2020 PGA champion, gave high-end outdoor barbecue cooking utensils last year at Kiawah Island. The year before, two-time defending champion Brooks Koepka opted for some rather fancy cornhole games when the PGA was played at Harding Park.
Next year, perhaps skewers should be presented to all.
MORE PGA CHAMPIONSHIP COVERAGE FROM GOLF DIGEST