News
PGA Championship 2020: Dustin Johnson adds another disappointing final round to his major championship record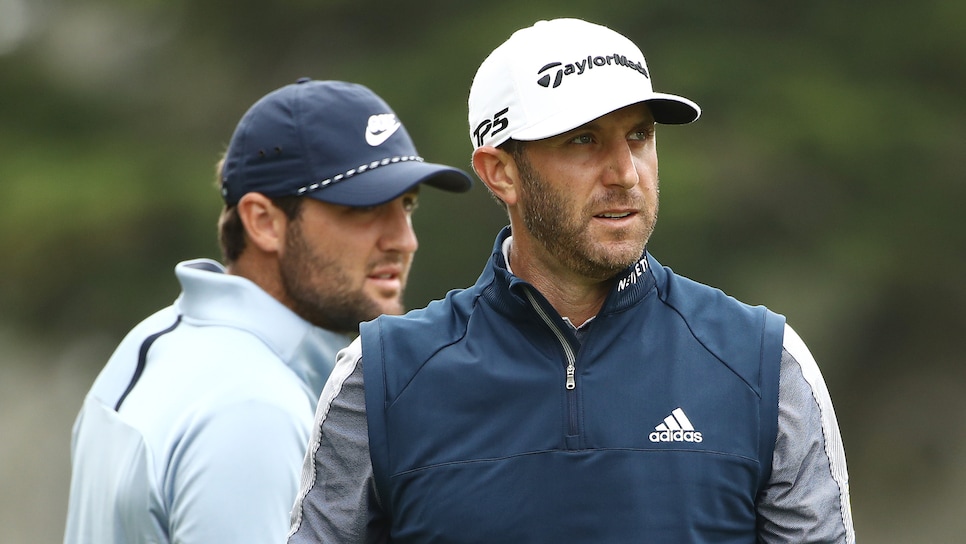 Brooks Koepka perused the leader board on Saturday night in San Francisco as he prepared for his PGA Championship three-peat and made a blunt assessment about leader Dustin Johnson's record in majors. Koepka, who trailed Johnson, the 54-hole leader, by two strokes going into the final round, not-so-subtly pointed out that Johnson had "only" won one major title amid what has been a career of major chances.
A day later, karma paid a visit to Koepka at TPC Harding Park and his bid for a historic victory died a quick death. But when the final round was over Johnson indeed remained stuck on that singular major triumph, lending more than a bit of credence to the dagger.
Sunday marked the fourth time that the 36-year-old led going into the final round of a major championship, and it was the fourth time that he failed to close the deal.
For Johnson, who shot a two-under 68 on a Sunday primed for red numbers to finish three strokes back of winner Collin Morikawa, it was his third runner-up in his last eight major starts, along with a T-3. But they don't hand out trophies for almost winning.
Still, Johnson had been in the lead for most of the afternoon and had his chances deep into the final day. So where did it go wrong ... again?
There were a handful of curious missteps that stood out.
At the 176-yard par-3 third, he three-putted from 56 feet, missing a five-footer for par and made bogey. That was just the beginning.
Two holes later and just 115 yards from the flag, he managed to hit his wedge to just 30 feet. On the seventh, he didn't do much better landing just outside 20 feet from the hole from a similar distance. Instead of stretching his lead, he made par on both.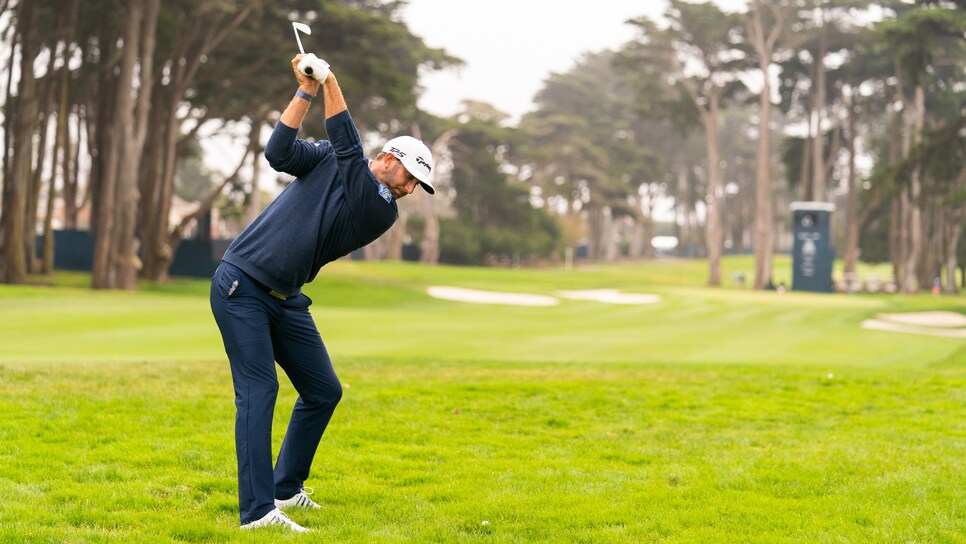 Darren Carroll/PGA of America
Then, at the par-5 10th—the easiest hole on the golf course—Johnson was just inside 200 yards in the first cut on the left side of the fairway and missed in the one spot he couldn't, left of the green and in a bunker. That left him impossibly short-sided and the best he could manage was hitting to 20 feet and two-putting.
The final blow came four holes later when Johnson drove into the right rough, tugged his next shot into another bunker and hit a lousy shot from there, leaving himself 35 feet from the hole on his way to a two-putt bogey.
Another opportunity missed.
For all of Johnson's prowess—he has 21 career PGA Tour victories, the 2016 U.S. Open at Oakmont among them, and has won at least once in each of his 13 seasons on the PGA Tour, including the Travelers Championship in June—he remains something of an enigma when it comes to major success.
Sunday wasn't only his latest chance, it was one of many.
At the 2010 U.S. Open at Pebble Beach, he led by three going into the final round but imploded with an 82; that same year he infamously lost the PGA Championship at Whistling Straits when he grounded his club in a bunker.
The following year at the Open Championship, he trailed by two late on Sunday but hit his tee shot on the par-5 14th out of bounds. And in 2015 at the U.S. Open at Chambers Bay, he three-putted from 15 feet on the 72nd hole to hand the victory to Jordan Spieth.
Sunday, Johnson was outplayed by Morikawa and didn't stop to talk after his round. It was understandable. So too would it be if this one actually stung for a little while.