News
PGA Championship 2020: The two clutch shots that won Collin Morikawa the Wanamaker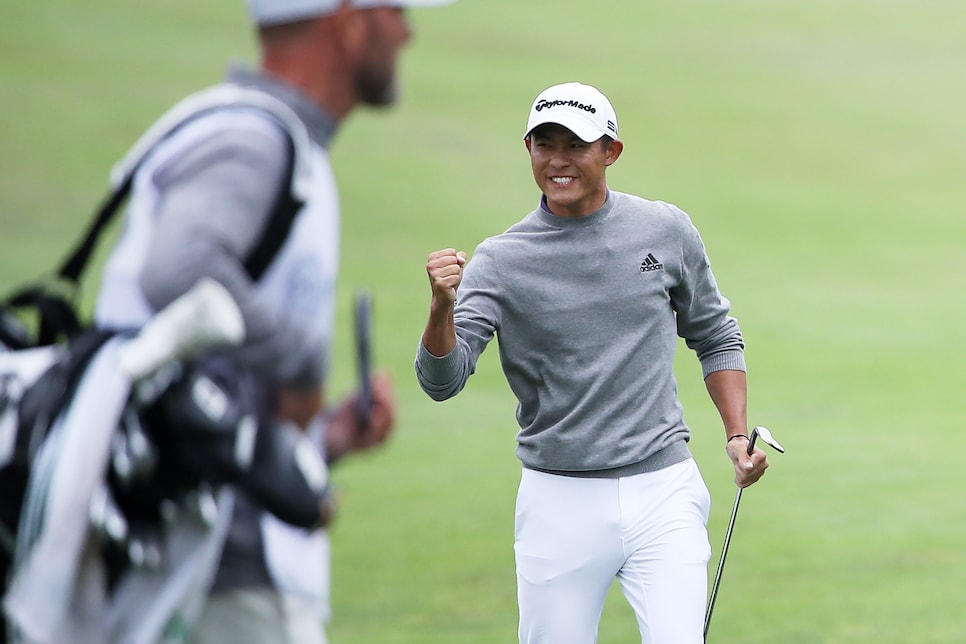 Collin Morikawa is one of the best irons players in the sport. Turns out the short game ain't too shabby either.
Morikawa, in a logjam at the top of the leaderboard at the PGA Championship, separated himself from the pack at Harding Park with this unbelievably clutch chip-in at Harding Park's 14th hole.
That is getting it done, son.
Not only did the chip-in come after a somewhat chunked iron shot, but Morikawa ranks 119th in strokes gained/around-the-green. Insert your "there are lies, damn lies and statistics" joke here.
Better yet, Morikawa proved the chip-in wasn't an aberration but an extension of nerve, as he proceeded to drive the par-4 16th. From 10 feet, Morikawa converted the eagle for a three-shot lead.
Two holes later, Morikawa, playing in just his second championship, holed out to win the PGA Championship, with those two back-nine gems proving to be the difference.