News
PGA Championship 2020: Why does Brooks Koepka like his chances Sunday? Because he's won four majors while "DJ's only won one"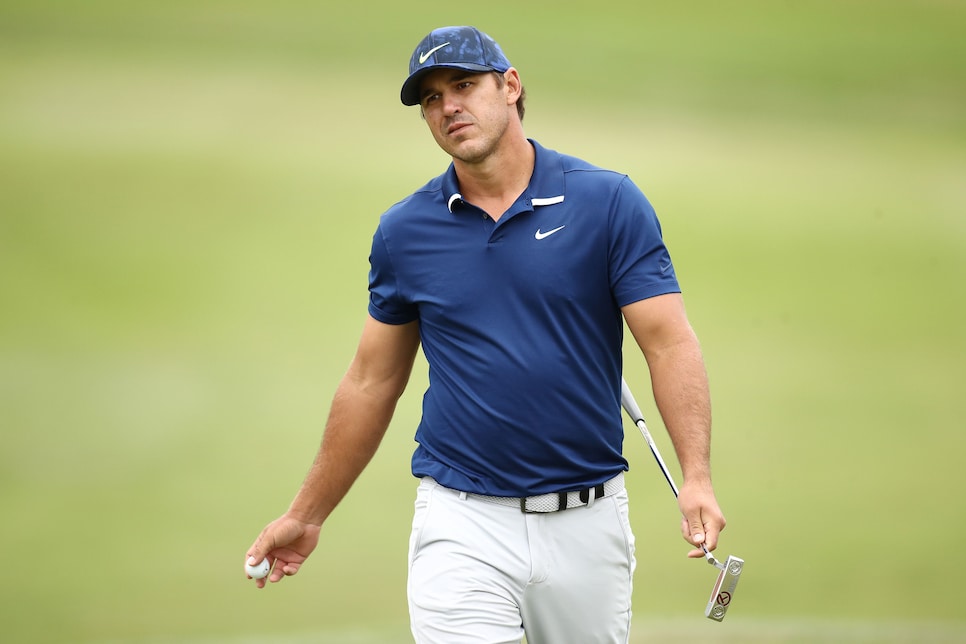 Keep your friends close and your enemies closer, goes the saying. Which Brooks Koepka considers Dustin Johnson in that equation isn't entirely clear, but this much is certain: Johnson has become Koepka's latest target, for his game and with his words.
"I like my chances," Koepka said after a one-under 69 in the third round of the PGA Championship put him two strokes behind Johnson. "When I've been in this position before, I've capitalized. I don't know, [DJ's] only won one."
Last month, Koepka declared that the friendship with his fellow Bash Bro was essentially a media fabrication, overblown and not accurate. His crew, he said, is not made up of fellow players. He often plays practice rounds on the PGA Tour alone.
If there was still any question about Koepka's priorities on tour, his comments Saturday should remove any doubt. He is here to win majors, not friends.
It's an approach that isn't directed exclusively at Johnson, either. Among those lurking another stroke back are Jason Day and Justin Rose, both major winners with stout resumes and a proven ability to withstand the final-round cauldron of such events.
But it has been five years since Day won the PGA and seven years since Rose's U.S. Open victory and Johnson has blown the 54-hole lead in three majors, points that were not lost on Koepka when he was asked about the difficulty of those men trying to add another piece of major hardware to the mantel.
Is a second one harder to win?
"If you look at the top of the leader board, I'd say yes," Koepka said. "It does become difficult if you think you've played good enough to win multiple ones."
Which Koepka has—four in all, including each of the last two PGA Championships. Now, he'll try to become the first player in a century to win three straight Wanamakers.
All he has to do is beat Johnson. It's a proposition he seems fully confident in if not motivated by.
Given his own resume, he has every reason to be.
Four of his Koepka's seven career victories have come at major championships, with wins at the 2017 and 2018 U.S. Opens and each of the last two PGAs. In his last five majors, he has finished no worse than fourth.
Now comes a shot at a fifth, with Johnson among those he'll have to beat.
Two birdies in his last three holes to rebound from a string of three straight bogeys helped. So does the pressure of playing in the final round of major and adding another piece of sterling to the trophy case.
"It's just a comfort level," Koepka said. "I feel comfortable around the lead in the big events."
No matter who is in his way.