Burger Boy
Patrick Mahomes misses Whataburger so much he's bringing 30 of them to Kansas City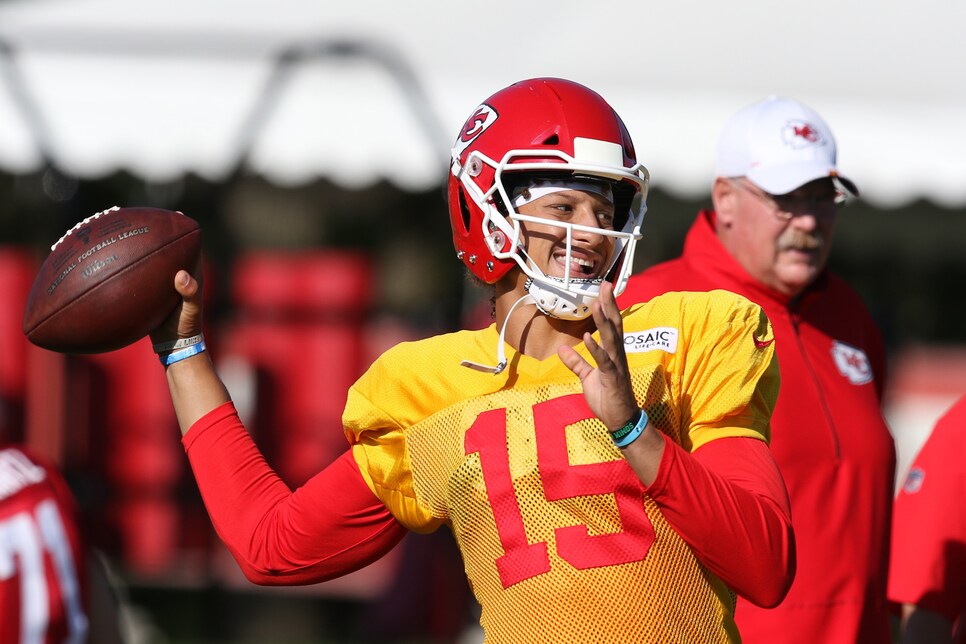 DISCLAIMER: This writer is from New England and knows nothing about Texas, Whataburger, or whatever else may pop up in the process of writing about Texas and Whataburger.
According to reports, Whataburger is a Texas icon. It's like Emmit Smith, George senior, Walker the ranger guy, and Whataburger. That's it. That's the list. And if you grow up in Texas, you develop a biological need to periodically refill your camel-like Whataburger reserves. Patrick Mahomes grew up in Texas—Whitehouse, to be exact—and now it's time to refuel.
As part of franchise group KMO Burger, Mahomes is central to plans to bring not one, not two, but 30(!) Whataburgers to the Kansas City area, beginning in 2022.
"Obviously being from Texas, you have a lot of Texas pride and Whataburger is at the forefront of that," Mahomes said in a recent interview with NBC Sports. "And I've always ate Whataburger since I was a little kid. And then when I got older, I'd babysit my brother and there was a Whataburger literally down the street, and we would always grab that and kind of have that while my mom was working."
"And so, when I got to Kansas City, it was the first time I'd really been out of Texas and didn't have Whataburger all the time," he continued. "And so, I ended up talking to some people and we ended up making it happen where we're going to have a lot of locations out here, and I'll have a little bit of Texas here in Kansas City."
There's only one person on the Chiefs more excited by this news than Mahomes. His name? Andy Reid.