The Loop
Tyreek Hill admits he thought Patrick Mahomes was "trash" during rookie training camp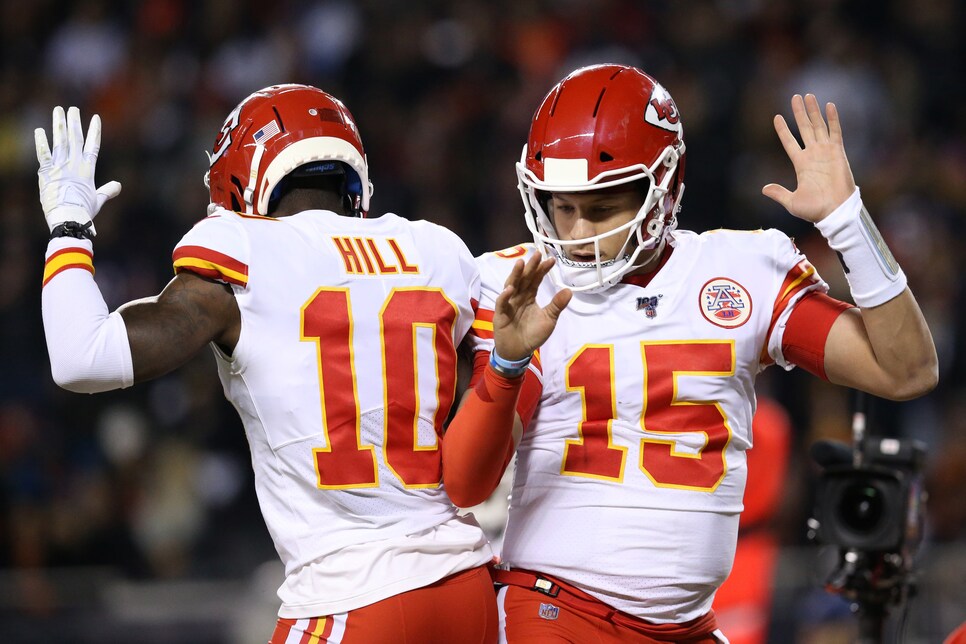 It takes a big person to admit when they were wrong, and hoo boy was Tyreek Hill wrong. Like, very, very spectacularly wrong. Joining Inside the NFL this week after torching the Buccaneers for 269 yards and three touchdowns on Sunday, the Kansas City Chiefs wide receiver was asked what he initially thought about Patrick Mahomes during Mahomes' rookie training camp in 2017. Hill didn't hesitate or hold back . . .
"I thought he was trash, I ain't gonna cap." he told a bewildered Phil Simms. "Ah man, when he first got there," he continued, "I was like this is who y'all drafted right here? This who y'all drafted!?"
In Hill's defense, he wasn't alone. Plenty of "professional" football "pundits" labeled Mahomes a "raw" talent, a "project." Some even called him a "former baseball pitcher," the greatest insult of all. Three weeks before the 2017 NFL Draft, NFL Network's Daniel Jeremiah still had DeShone Kizer (DESHONE KIZER!) ranked ahead of Mahomes on his big board. Bears fans, meanwhile, are still sick over GM Ryan Pace's decision to take Mitchell Trubisky a whopping eight spots ahead of Mahomes, while the Bengals took John Ross just one pick before the Chiefs' 10th-overall selection. John Ross has 733 career receiving yards. Patrick Mahomes has an MVP and a Super Bowl ring.
In other words, thank goodness Hill is a wide receiver not a scout, otherwise the Chiefs might be tanking for Trevor right now.