The Loop
Of the many silly Patrick Mahomes stats, this one has to be the silliest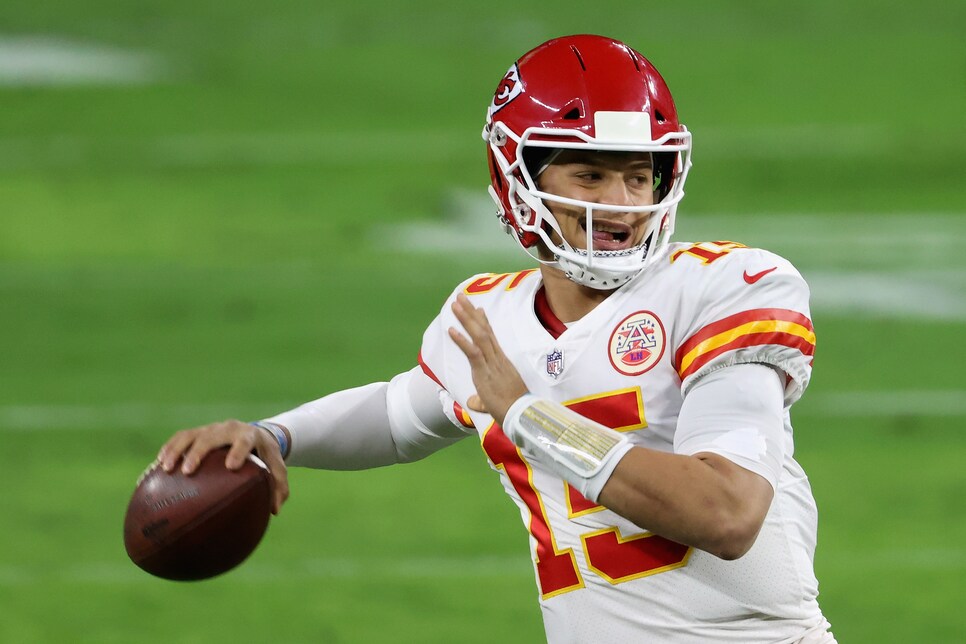 In today's social-media driven sports world, we tend to crown our athletes as all-time greats far too quickly. One or two good seasons does not make a GOAT, as we seem to be learning with Lamar Jackson this year.
However, Patrick Mahomes may be an exception. The reigning Super Bowl MVP is only in year three and it doesn't seem that crazy to mention him among the all-time greats already. This absolutely silly stat hammers that point home with blunt force:
This is, and we cannot stress this enough, BANANAS. Aaron Rodgers doesn't have the RINGZ of the guys above him here (minus Drew Brees), but he's still considered by some to be the most talented quarterback ever. And Mahomes has already matched him in the 400+ yards, 3+ TD, 0 INT games department in 150 less games. It's hard to fathom that this man is the same species as the rest of us.
By the way, Mahomes has done this twice in the last four games alone, though one was against the New York Jets so it shouldn't even count (we're only half-kidding). It's reasonable to think he'll match Peyton and Brady's total by the end of this season, and that he could catch Brees by 2022. He was 28 yards away from accomplishing this same stat line against Carolina a few weeks ago, and 15 yards away from doing it against Baltimore back in September. When he eventually sets the record for 400+ yards, 3+ TD 0 INT games, that exact stat line should just be named "The Mahomes."