The Loop
Yes, Baker Mayfield did quote Ron Swanson in his postgame press conference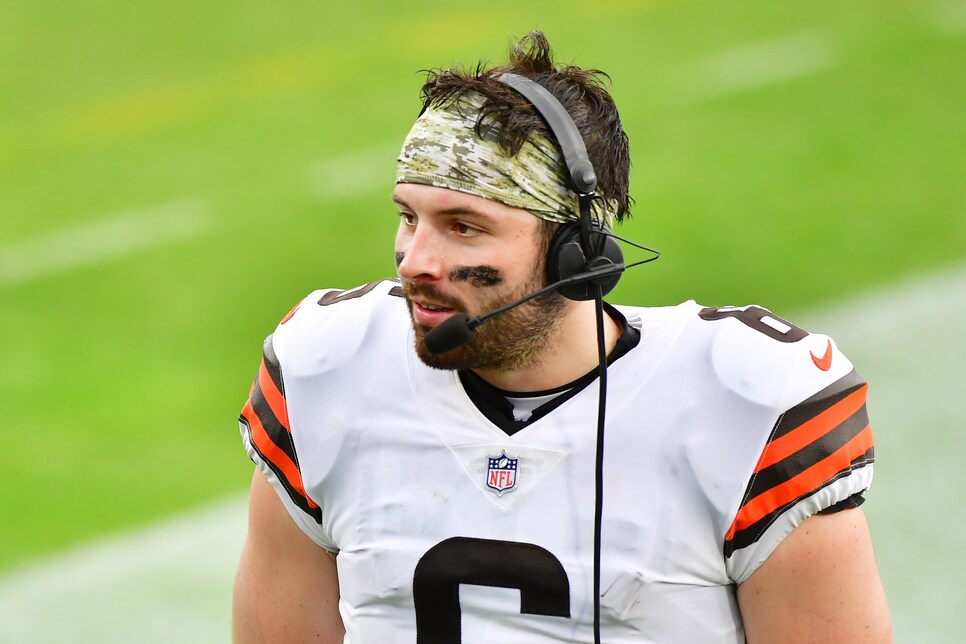 Don't look now, but YOUR Cleveland Browns have improved to 8-3, thus securing their first non-losing season since 2007. If they finish the season strong, they could also secure their first playoff berth since 2002. It should be a massive story, and yet it feels like they are still flying under the radar.
Two reasons for that: 1. the Browns have beaten a whopping total of ONE team with a winning record (the Indianapolis Colts) and 2. Baker Mayfield has not been very good. But if you think either of those facts were going to stop Baker from being Baker, you are sorely mistaken.
Sunday was Baker at his absolute Baker-iest. There was some good (19-for-29, 258 yards, 2 TDs, 0 INTs) and some very ugly, like him missing the widest of wide open receivers for an easy touchdown:
This is an all-too-common occurrence for Mayfield, who misses open throws week in and week out. You can get away with that against the Jaguars and Eagles and Texans, but not against the Titans, Steelers and Ravens, three teams Mayfield still has to face before the playoffs. He knows this:
But again, none of this will stop him from being his cocky self. Here he is telling the Jaguars shifting defensive line "that was f---ing cute guys" pre-snap:
Ahh, peak Baker. Actually, peak Baker is him inserting a line from a rap song into his postgame press conference, something he's done often this season. On Sunday, though, he eschewed rap lyrics for something much, much wiser - a Ron Swanson quote:
Are the likes of Tom Brady, Patrick Mahomes or Aaron Rodgers going to be quoting Ron Swanson after barely beating the Jaguars and missing a few layup throws? No, no they're not. But Baker ain't any of those guys and he never will be. Those who haven't accepted that yet are never going to anyway.