The Loop
Cam Newton calls Nick Folk "Kicker Guy" after Folk boots 50-yard game-winner as time expires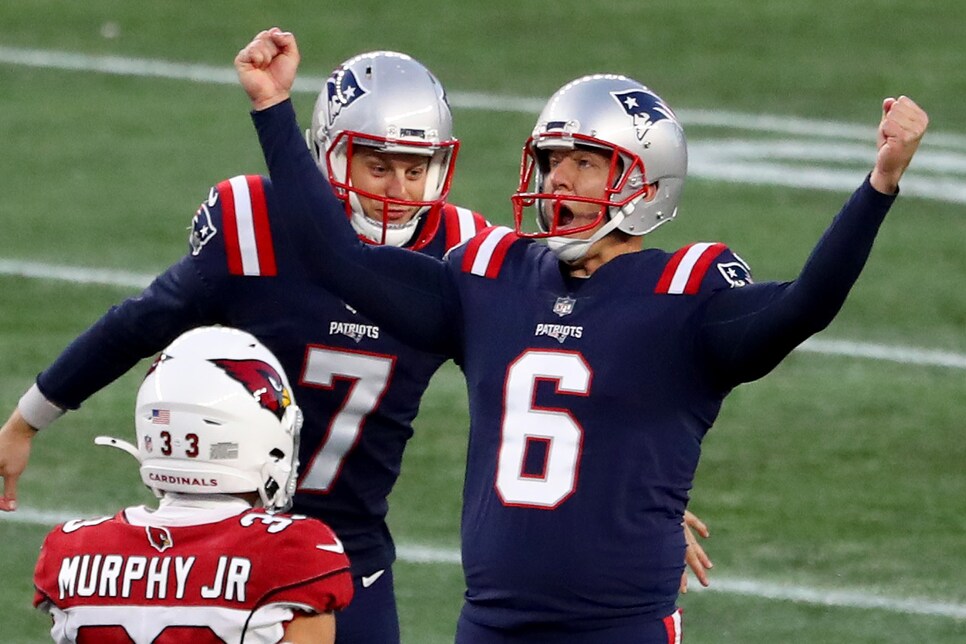 Special teams get no respect. You know this. I know this. The big man upstairs knows this. They used to produce the occasional star—the Devin Hester, the Dante Hall, the Ted Ginn Jr.—but that has been legislated out of existence. Hell, even the extra points have been moved back so we can now call kickers morons twice as often. It's a tough scene for all special teamers at the moment, summed up by the plight of New England Patriots kicker Nick Folk on Sunday afternoon.
As you may or may not have seen, Folk pure'd a 50-yarder as time expired to upset a far-more talented Cardinals squad and stay in the playoff hunt. Good work, Nick!
When asked about the what's-his-name's heroics after the game, however, here's what starting quarterback Cam Newton had to say.
I don't care who you are, that's gotta sting. It's not like anyone is asking Cam to remember some guy named Gostowski. This one is easy. It's not like Folk is a spring chicken, either. He's been, er, kicking around the league since Cam Newton was a freshman at Florida, and he just got kicker guy'd after one of the biggest boots of career. That's not right.
Of course, there's the possibility Cam was just messing around—"taking the piss" as our friends across the pond might say. Maybe Nick and him are good buddies. Maybe they swap pashminas and belong to the same fedora society. Maybe it's not personal. Maybe Cam is more of faces guy and less of a names one. Tough to say. But this seems like a cut and dry case of special teams-ism to us, and we can all agree that has no place in the modern football world.