The Grind
Patrick Cantlay's 'cool' new nickname, Bryson DeChambeau's record-breaking defeat and Phil Mickelson's fantastic clapback
Welcome to another edition of The Grind, where we are embarrassed that despite living just outside New York City it took us until six months into a Disney+ subscription to finally see "Hamilton" in some form. My word. That was like watching Tiger-in-2000 level of brilliance. I can't believe it's actually as good as everyone says it is. Maybe that means "Ted Lasso" will live up to the hype once I get Apple TV years after everyone else. In any event, there's plenty of more current golf-ier things to talk about and I'M NOT THROWIN' AWAY MY SHOT! Sorry, couldn't resist. OK, let's get to it.
Patrick Cantlay: What an unreal putting performance. Cantlay broke a PGA Tour record (ShotLink Era) with 14.57 stroked gained on the greens alone, and he rolled in a season-best 537 feet worth of putts. And that was before that epic six-hole playoff that he capped by burying one final 18-footer for birdie to defeat Bryson DeChambeau at the BMW Championship.
It was enough for the Baltimore Birdiemore crowds to dub him "Patty Ice." Great nickname, although, he certainly seems more clutch in the playoffs than Matty Ice. Imagine this guy blowing the equivalent of a 28-3 lead?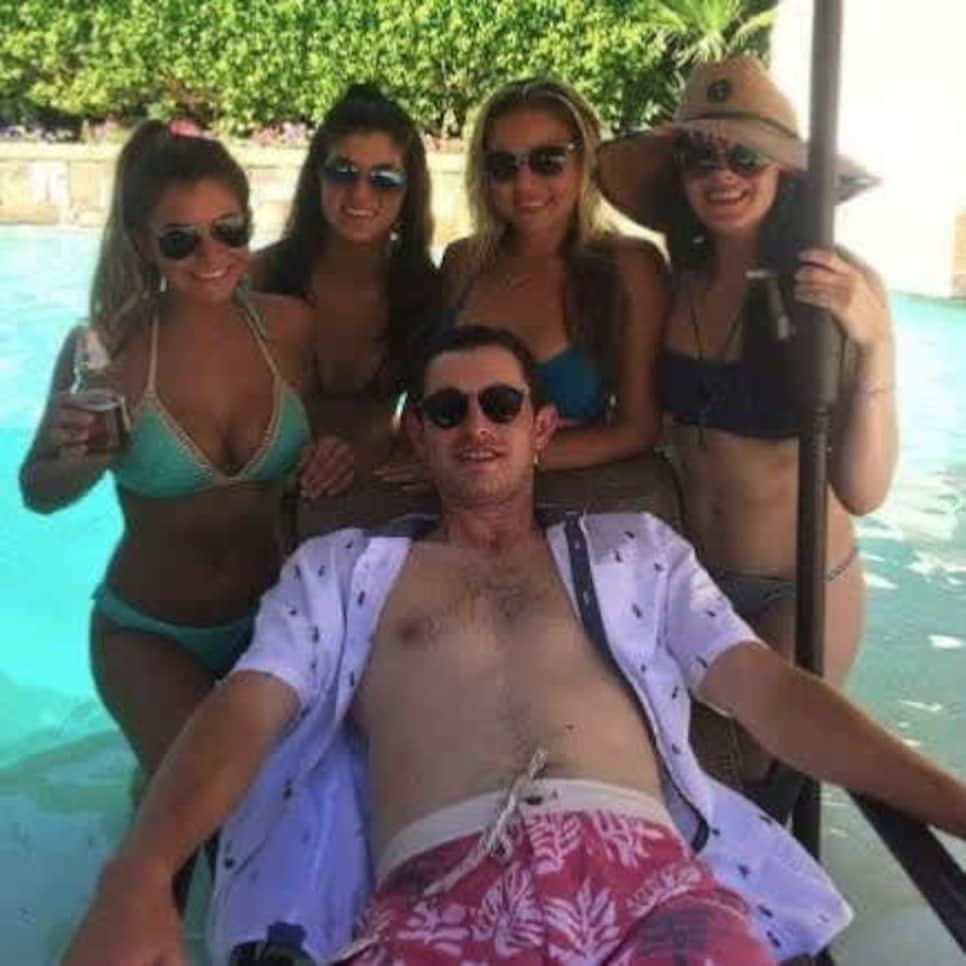 I think not. Patty Ice is as cool as the other side of the pillow. With the win, Cantlay also wrapped up a spot on the U.S. Ryder Cup team. And if he keeps this up at the Ryder Cup next month, the Euros are going to start calling him Puttrick Cantlay, am I right? No … ? OK, let's just stick with Patty Ice.
Ellen Port: Patrick Cantlay wasn't the only person draining clutch putts all over the place last week. Does this look like the face of the most badass soon-to-be 60-year-old woman on the planet?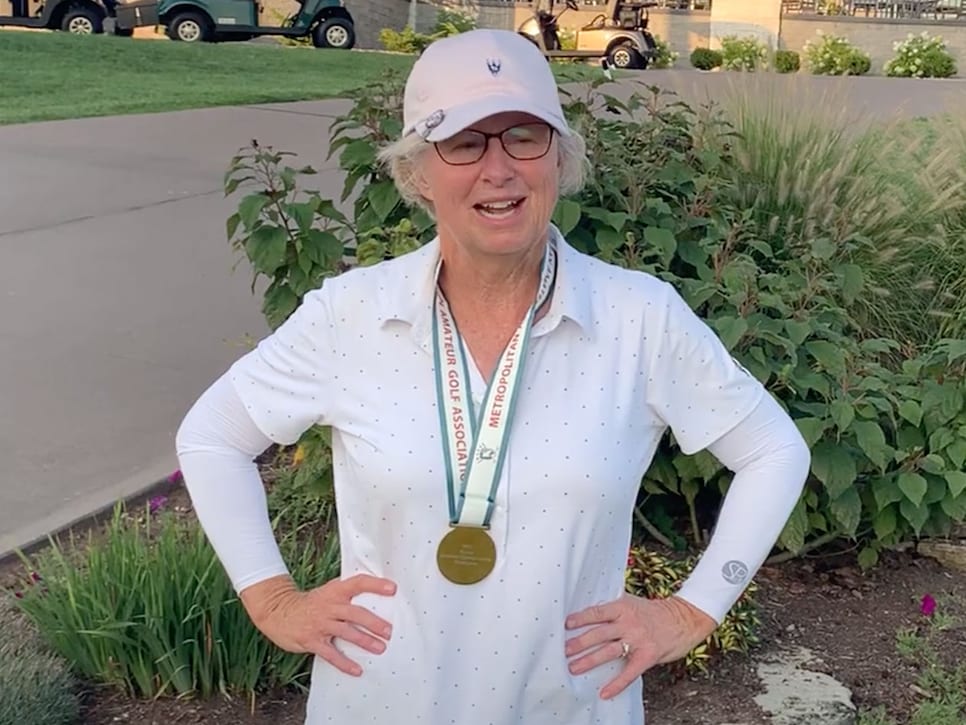 Talk about THE WORLD TURNED UPSIDE DOWNNN. (Sorry, no more "Hamilton" references, I promise.) "That's a beautiful trophy, and like I said in my speech, that trophy doesn't know if it's a man or a woman holding it, it just knows it's someone who loves golf," Port said after. What a legend.
Rasmus Hojgaard: How about this great (young) Dane, who won on the European Tour for the third time before his 21st birthday? Actually, he won't be legally allowed to drink (at least, in the U.S.) until March 12, which is two days after I turn … well, let's not talk about that. Instead, let's talk about Rasmus, who shot a Sunday 63 for that third win and, yes, was the beneficiary of Bernd Wiesberger's double bogey on the 72nd hole. And how about that (Omega European) Masters red jacket?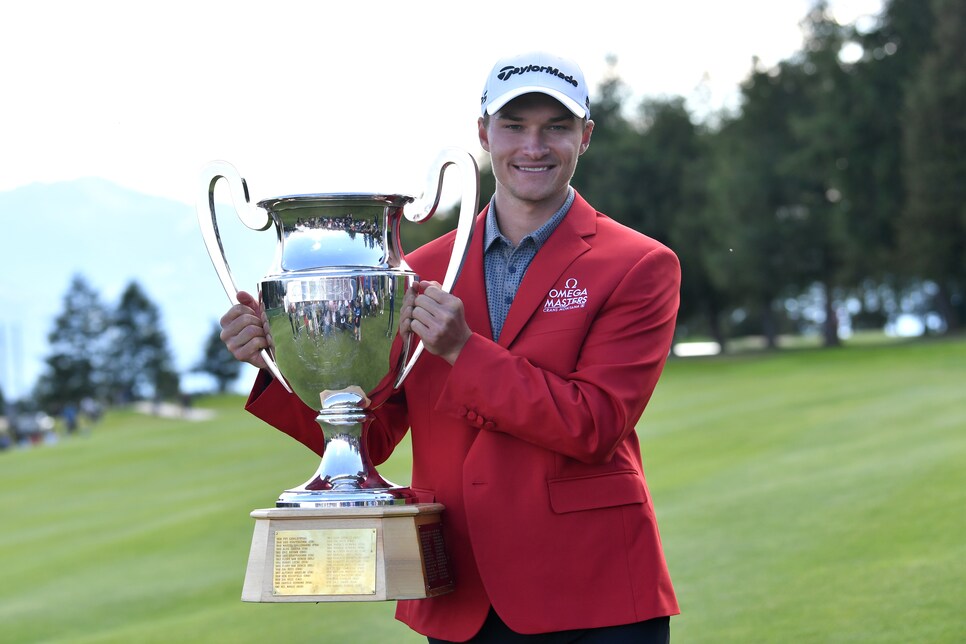 Pretty sporty. Is it too late for Padraig Harrington to find a spot for this guy on the European Ryder Cup squad? Asking for a friend. A friend who is afraid of this stud dominating America for the next few decades.
Bryson's putting on the 18th hole: Bryson was only behind Patty Ice in strokes gained/putting for the week, but it was no thanks to the 18th hole at Caves Valley. On Friday, he missed a six-footer for 59 (ouch), and on Sunday, he missed nearly an identical putt there for the win on the second playoff hole (really ouch). His final attempt from about nine feet missed as well (really, really ouch).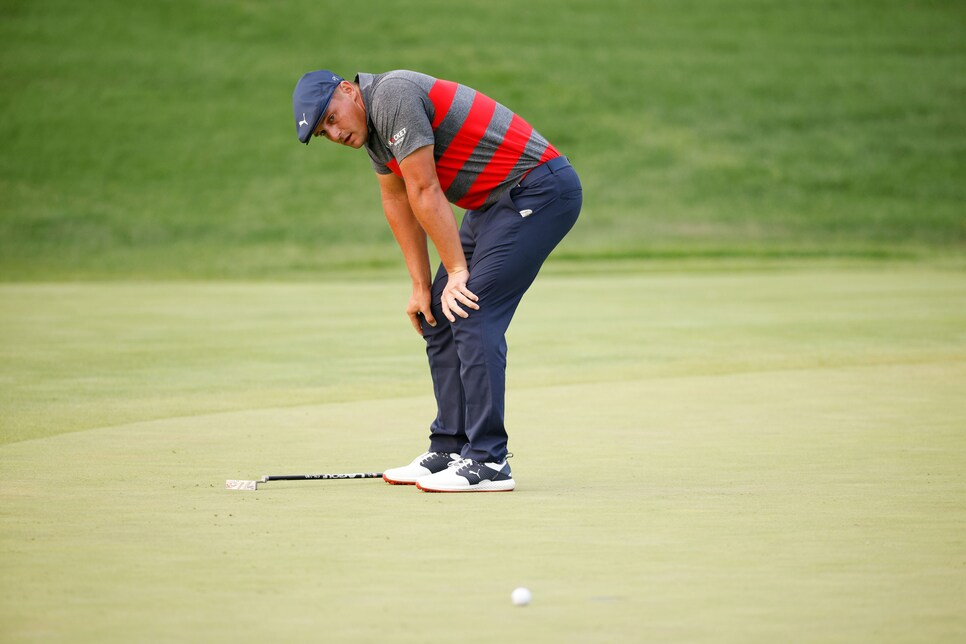 And while I'm not a physics major, that seems like a lot of short misses in the same area. I think the basic formula is P(ain) = M(isses)xV(olume). Oh, yeah, Bryson also became the first player in PGA Tour history to post 27 under or better—and lose. Ouch again.
Look, it's a perfectly nice golf bag, but $7,250?! For a golf bag?! You could probably see "Hamilton" a couple times for that. Probably.
Tiger's backup putter: Speaking of bad deals, someone paid $393,000 for Tiger Woods' backup putter from the 2002 season. Not his actual putter from the 2002 season, which would actually be worth millions, but his backup. As in a putter he probably never even put his hands on. Oh, and there's at least one other in existence. So someone forked over $393K for a nice putter that has no historical significance and isn't even the only one of its kind. Mind-boggling. Forget about going to see "Hamilton" on Broadway. For that sum, you could probably get Lin-Manuel Miranda and the rest of the original cast to perform at your house.
The PGA Tour heads to Atlanta for the Tour Championship, AKA that one with the craziest scoring system AND the biggest payout in golf. Congrats to Patrick Cantlay on not only winning the BMW Championship, but earning a two-shot lead over Tony Finau, a three-shot lead over Bryson DeChambeau, and an even wider margin over the rest of this 30-man field before the tournament even starts. As if someone who putts like that needs another advantage. Plus, there's the Korn Ferry Tour Championship and the Solheim Cup. This week is almost as jam-packed as the first act of "Hamilton"!
Random tournament fact: Dustin Johnson is the defending champ, but as far as World Ranking points go, he only got credit for a T-3. Meanwhile, low gross winner Xander Schauffele got the winner's share of points. Again, this event is pure madness—and I kind of like it.
RANDOM PROP BETS OF THE WEEK
—DJ would trade his "win" for Xander's ranking points: 15 MILLION-to-1 odds
—Patrick Cantlay will win this week: 4-to-1 odds (second favorite behind Jon Rahm)
—Patrick Cantlay will win if he putts like he did at Caves Valley: LOCK
Who says golfers aren't athletes?!
VIRAL VIDEO OF THE WEEK (FAIL DIVISION)
This first-tee starter had one job, and, well, he didn't nail it:
Nice recovery, though, with the "next year" line.
VIRAL VIDEO OF THE WEEK (LEGENDS DIVISION)
Ian Woosnam really lived it up with his wife away:
Well played, Woosie. And I might start referring to ketchup as "tomato sauce."
VIRAL VIDEO OF THE WEEK (JOURNEYMEN DIVISION)
Scott Gutschewski earned his PGA Tour card for the first time in a decade and gave us a post-round moment that you'd expect from someone who waited so long to achieve his dream (again):
Oh, and he celebrated big time:
Good stuff, Scott. You can never go wrong going with breakfast for dinner.
THIS WEEK IN PHIL BEING PHIL
Phil Mickelson took aim at the USGA (again) for a rule that would limit the length of drivers from 48 inches to 46 inches:
"PATHETIC"! Wow, tells us how you really feel, Phil. Then he fired back at a fan on Twitter:
Boom. Owned. More like Phil RIPelson, am I right? OK, moving on …
"I don't know, I'm pretty set, to be honest. I'm good. I'm good with what I've got. I don't know what I'd do, to be honest. Maybe some more fishing equipment." —Cameron Smith on what he'd do with the $15 million prize for winning the FedEx Cup. Unless you're trying to lure fish with gold-covered worms, we're guessing $15 million would go a long way in terms of fishing equipment.
THIS WEEK IN PUBLIC DISPLAYS OF AFFECTION APPRECIATION
Well, and affection for hibiscus tea. But seriously, glad to see Patrick Reed is feeling better. And good for him driving to Atlanta to play in a tournament where he's already locked up a $400K payday. Looks like someone still wants to try to play his way onto the Ryder Cup team.
NBC announced the first all-female broadcast team for the ShopRite LPGA Classic in October led by Cara Banks, Judy Rankin and Paige Mackenzie in the booth. You love to see (and hear) it. … Jon Rahm says his Xbox time has gone way down since having a baby. Hey, at least he's not getting to play less golf like the rest of us new dads, something (PLUG ALERT!) I just happened to write about recently. … Speaking of playing more golf, self-described "semi-retired poker player" Dustin Denzik shot an opening 60 and finished second at a Korn Ferry Tour Q School pre-qualifier to easily advance to first stage. Watch out for this guy in the clubhouse during rain delays! … Bernhard Langer shot his age at the Ally Challenge. At 64. What a freak. Although he lost by a shot to Joe Durant and still trails another freak, Hail Irwin, by four in career PGA Tour Champions victories. … And finally, a new era of soda has begun: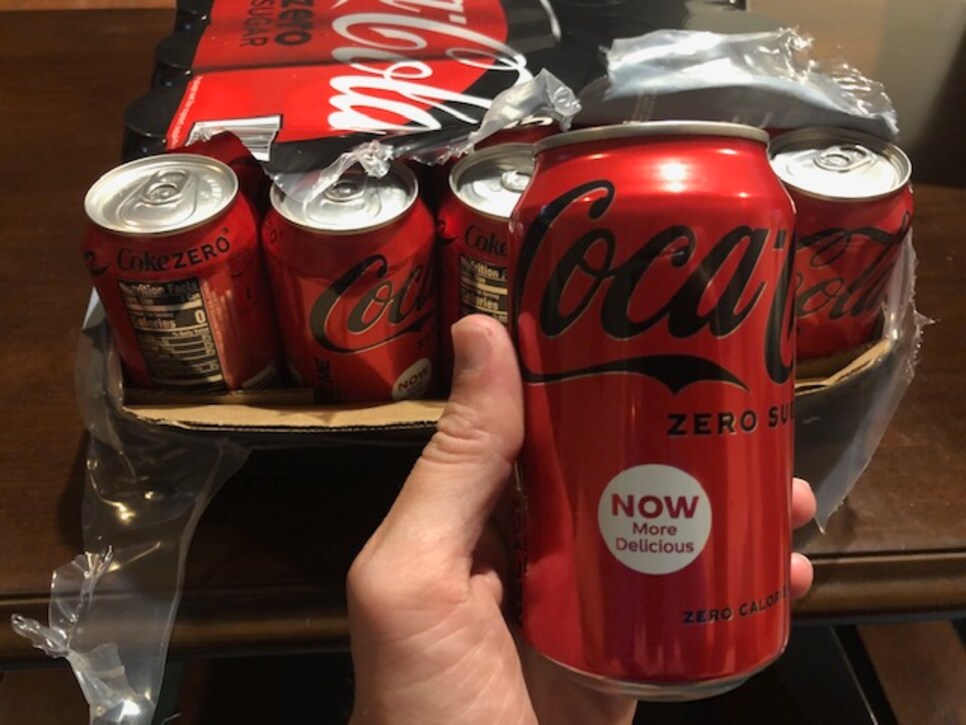 And (gulp) (literally) … it's really good! Phew! I've been worrying about that for months. Good job, Coca-Cola. Now, let's just keep it like this. Please.
RANDOM QUESTIONS TO PONDER
Who is the best poker player on the PGA Tour?
What's the best Broadway musical of all time?
What would I do with $15 million? (Other than go see "Hamilton")