Amateurs
USGA amateur legend adds to her lore with latest historic win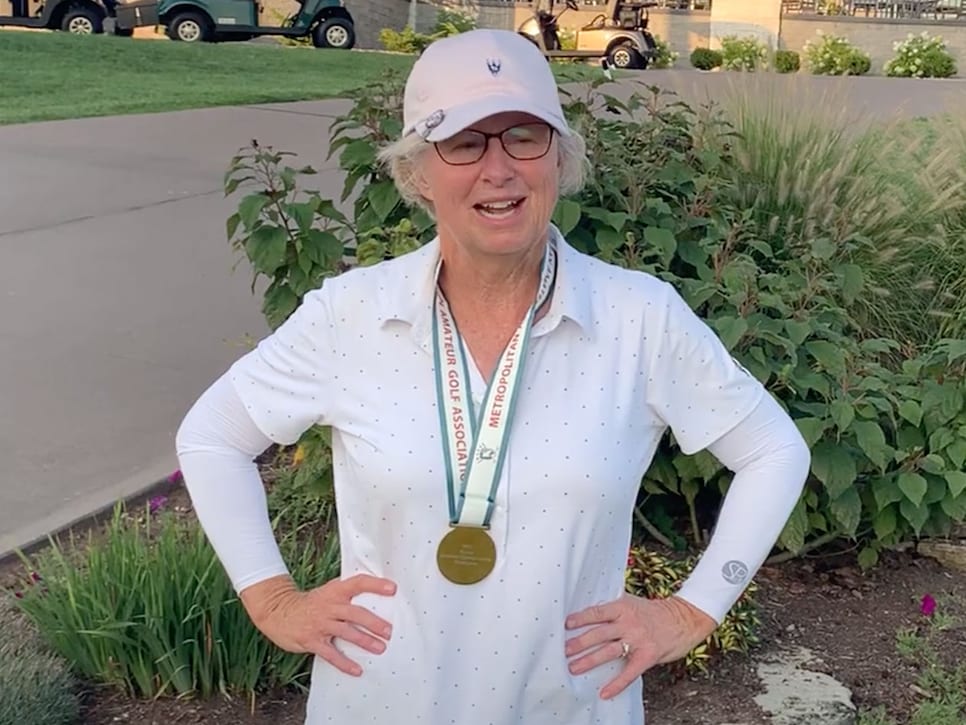 Ellen Port gives a post-round interview after becoming the first woman to win the Metropolitan Senior Amateur.
Ellen Port is no stranger to making history. The seven-time USGA champion just added another milestone to her already remarkable amateur career by becoming the first woman to capture the Metropolitan Senior Amateur in her home state of Missouri, besting Joe Malench in a four-hole playoff for the title.
Although women playing in men's events has become more commonplace, winning them has proven elusive. Port, who turns 60 next month, however, has experience at winning taking home the U.S. Women's Mid-Amateur title in 1995, 1996, 2000 and 2011 and the Senior Women's Amateur in 2012, 2013 and 2016. She's also won the Metropolitan Women's Amateur title 16 times.
The first woman to ever play in the Senior Amateur's championship flight, Port played the same tees as the men at Sunset Country Club, which also happens to be where Port has been a member for 30 years. She shot even par during the first round of the 36-hole stroke-play even to sit five strokes off the lead. Then on Day 2, she shot a bogey-free five-under-par 67. The playoff lasted four holes, with Port dropping a 20-footer for birdie to win the title.
Although the significance of her win was not lost on her, one of Port's comments after the event speaks to a mindset many female golfers have: That they just want to be viewed as golfers, period.
"That's a beautiful trophy, and like I said in my speech, that trophy doesn't know if it's a man or a woman holding it, it just knows it's someone who loves golf," she said.
Well said. And well done.