Broadcasting
NBC Sports announces first all-female broadcast team for LPGA event in October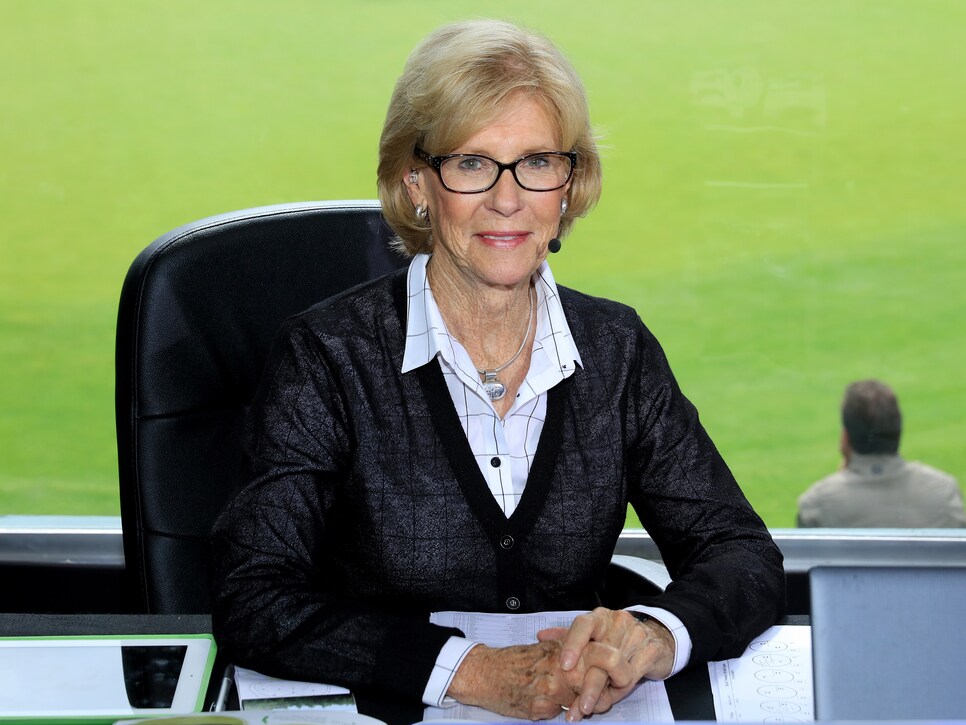 Analyst Judy Rankin will be among the all-female brodacast team to call the LPGA's ShopRite Classic for NBC Sports.
David Cannon
The year 2020 will be remembered as a watershed time for women in broadcasting. Women served for the first time as lead producers for the Indianapolis 500 and two Triple Crown races, and NBC featured an all-female broadcast team for the first time in the NHL.
With all of the on-air female talent in golf, it seemed only natural that it should join that trend. And that's going to happen later this year for the ShopRite LPGA Classic in Galloway, N.J. NBC Sports announced on Monday that its coverage for the event will feature all women for the first time in the history of golf—Cara Banks with the play-by-play, along with analysts Judy Rankin and Paige Mackenzie, and on-course reporters Karen Stupples and Kay Cockerill.
The producer of the coverage will be Beth Hutter, a longtime NBC Sports and Golf Channel producer who made broadcast history this summer by being the first woman to produce the U.S. Women's Open and women's golf coverage in the Tokyo Olympics.
In a press release, NBC and Golf Channel executive producer Molly Solomon said, "We're thrilled to assemble this incredibly accomplished group of women for our broadcast. Our NBC Sports team features talented women at all levels—both on-camera and behind-the-scenes—who are essential to making our coverage a success on every platform, and we're honored to celebrate their work as part of this broadcast."
Banks, who has spent most of her six years at Golf Channel as an in-studio host, said on Monday during a conference call that she learned there would be an all-woman broadcast team in May. Her response?
"Let's go!" she said. "Look I'm the rookie with a load of veterans who do this week in and week out. I feel ready personally and professionally to jump into the booth and have a go at doing this next step. I'm delighted and honored that they've got the confidence in me and are ready to do something that hopefully won't just be a one-off, and will be the first of what we can do a lot more of. There is no reason we shouldn't be able to do this."
NBC Sports said it is producing more than 500 hours of women's golf coverage in 2021, the most ever dedicated to the sport in a single year.