History for Sale
Tiger Woods' backup putter from 2002 sells at auction for a record $393,000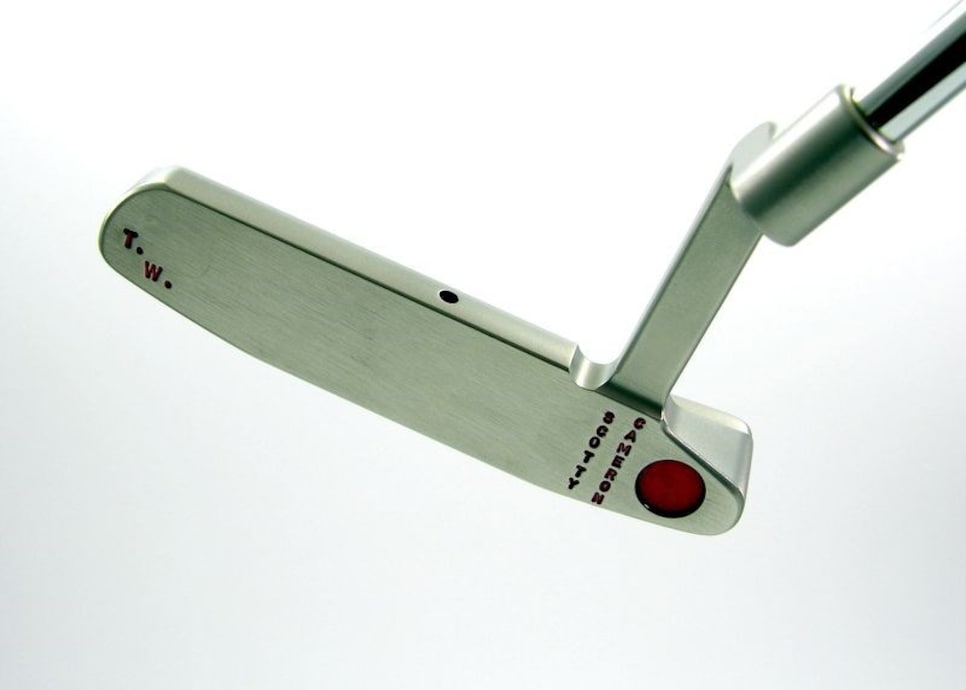 In recent years there have been several golf-related items that have brought big bucks at auction. But when the item once belonged to Tiger Woods, it takes on an added importance.
A similar auction last fall for a Tiger backup putter from the 2001 season sold for $154,928.
According to the auction listing, Tiger's 2002 putter "has spent the past 18-plus years in the Far East, the Middle East and Europe." Two days before the auction opened for bidding, the valuable flat stick cleared customs and was sent to Golden Age Auctions' warehouse.
Of course, the eventual price tag for this putter—which has "T.W." stamped on the toe and "Scotty Cameron" stamped vertically near the heel along with a single dot sightline on the topline—is nowhere near what Woods' "gamer" used in 14 of his 15 major championship wins would fetch. Although that putter almost certainly will never see anything outside of Woods' bag or home, Golden Age Golf Auction's co-founder Ryan Carey, a golf memorabilia collector himself, said in a 2019 interview with Golf Channel that it would go for $3 million to $5 million if ever available. Carey inserted a note into the auction listing for the 2002 backup that he believes now that his estimate was too low.
Which makes the current backup putter somewhat of a bargain.