U.S. Open
U.S. Open 2021: USGA CEO Mike Davis is caddieing Saturday at Torrey Pines. Seriously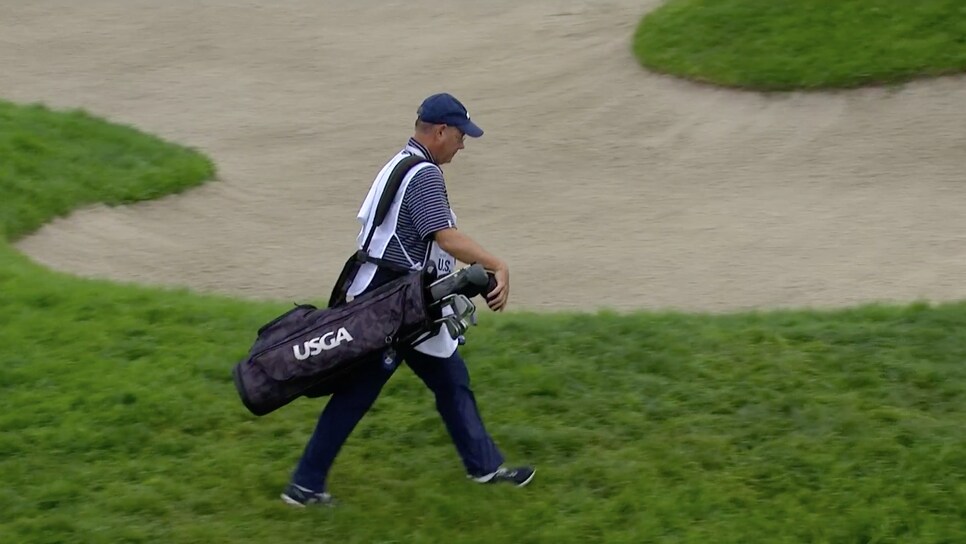 SAN DIEGO—Torrey Pines marks the final U.S. Open for USGA CEO Mike Davis before he passes on the reins to Mike Whan. To celebrate the occasion, Davis—who holds one of the highest positions in golf's hierarchy—decided to travel to the other end of the pecking order.
An odd number of players advanced to the weekend at Torrey, meaning the last man in, Akshay Bhatia, would be playing solo and in need of a marker. That marker would be former PGA Tour player and current USGA player-relations director Jason Gore, who stepped in to be the U.S. Open's version of Jeff Knox. "I think Jason Gore is the greatest asset the USGA has," Phil Mickelson said on Friday. "I think he's done a lot of really good things. I saw it last week or two at Olympic Club. I really like him, and I think he does a great job."
Gore doesn't file an official score with the tournament, but he's still in need of a caddie. So he decided to keep his goodwill going by calling on Davis to be his loop Saturday morning.
It's a nice move on Gore's part, although he does limit himself. After all, if he has a string of bad holes, he can't exactly complain to his caddie about course set-up.
"It was an honor to have you on the bag," Gore told Davis afterwards. "I learned so much, it was great. His schedule, my schedule, everybody's schedule around this time of year, we don't get to spend much time together. But it was an honor. It was a pleasure."
"If we have as much drama today as we had Saturday in 2008 [at the U.S. Open], 50 percent as much, it's going to be a great day," Davis said.
Davis has been with the USGA for 32 years, becoming the governing body's seventh executive director in 2011 and its first CEO in 2016. Davis will transition into a new career as a partner with Tom Fazio II in a golf course design business.
MORE U.S. OPEN 2021 STORIES FROM GOLF DIGEST: