Tour Life
Max Homa says he "might actually take my wife on a date" after not having to play Friday's match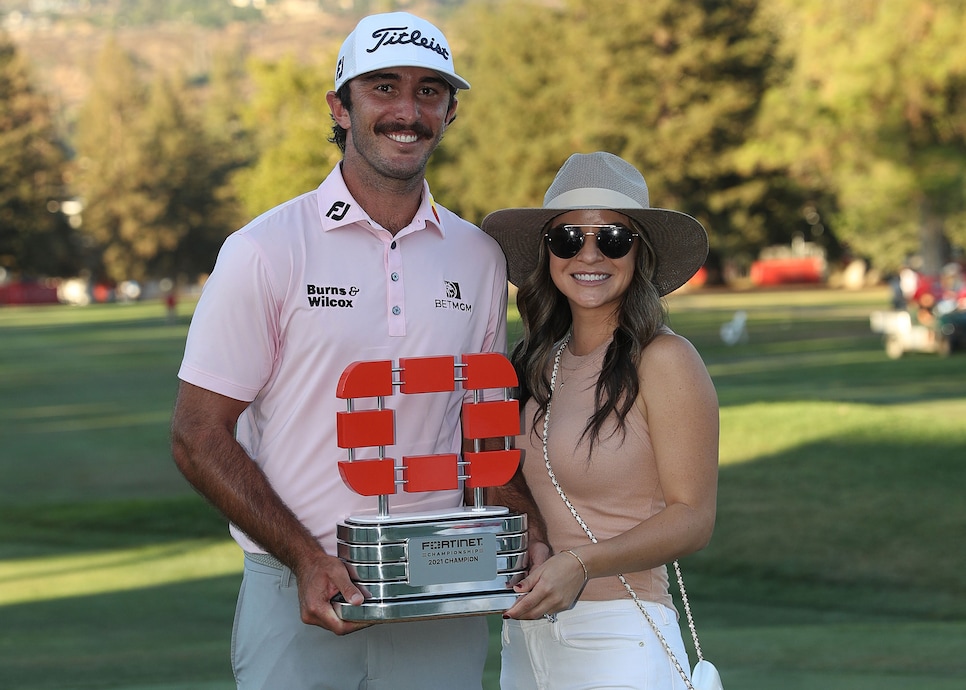 Max Homa won a match without even hitting a shot on Friday morning at Austin Country Club, but the biggest winner may wind up being his wife.
Homa didn't need to play his final group-play match against Hideki Matsuyama after the 2021 Masters withdrew with a neck injury. That meant Homa had locked up a spot in the WGC-Match Play's sweet 16—and more time with his sweetie.
"I think I'm just going to go through like a light practice today and I might actually take my wife on a date," Homa said.
Aww, what a romantic! No, but seriously, the rest of his answer makes more sense.
"We haven't gotten to hang out much because of having a kid and all the golf," Homa continued. "So maybe I'll go get us some lunch and watch a little bit of golf, but probably go through like a light practice day and be as fresh as I can for tomorrow."
Max and his wife, Lacey, had their first child in November. And speaking from experience as a dad, yeah, there aren't a lot of "date nights" for parents during this time.
But hopefully, the "date" Max is talking about isn't takeout lunch . . . while watching golf. Go for a proper night on the town, man! Heck, you're in Austin! It's a great spot! (We got your back, Lacey.)
Then again, as long as this Friday doesn't involve interrupted sleep and changing diapers, it will be a nice change of pace. So go crazy, you kids. Well, not too crazy. Max still has work in the morning.