Alpha moves
Masters 2023: Jon Rahm is pulling some elite alpha moves on Brooks Koepka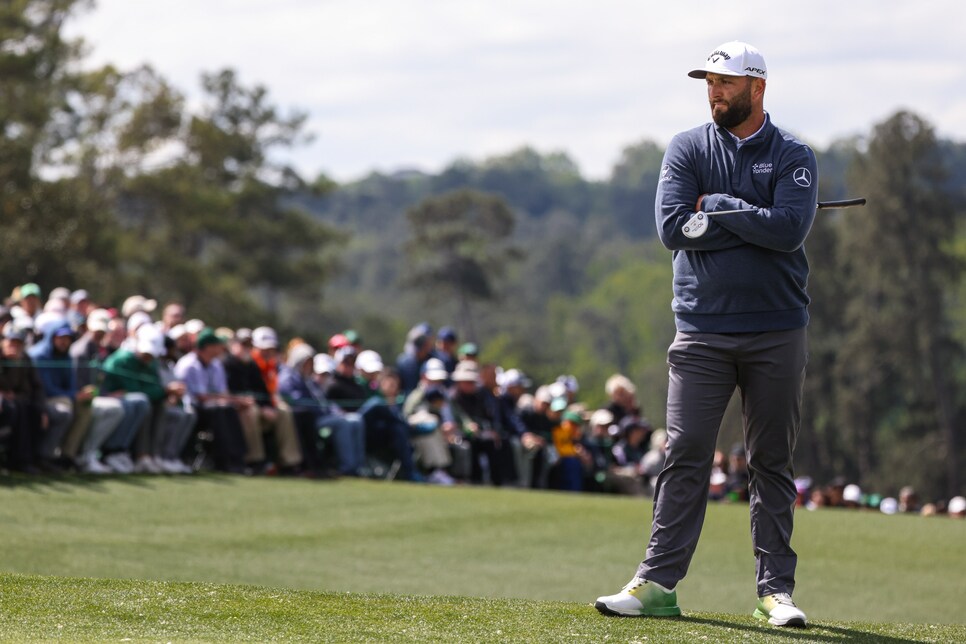 AUGUSTA, Ga. — I may be noticing something that doesn't exist. A coincidence, rather than a revelation. But a match-play situation broke out at the Masters between 54-hole leader Brooks Koepka and chaser Jon Rahm. And with match play comes gamesmanship.
And I love a bit of gamesmanship.
You could see it start at the earliest part of the round. I was watching as Koepka, the leader, was on the first tee alone, waiting to play—waiting quite a long time, actually. I could've sworn I saw him look over his shoulder at one point.
About a minute before his tee time, Rahm arrived to the roar of the crowd, walked straight up to Koepka, shook his hand, and sent his tee shot down the middle.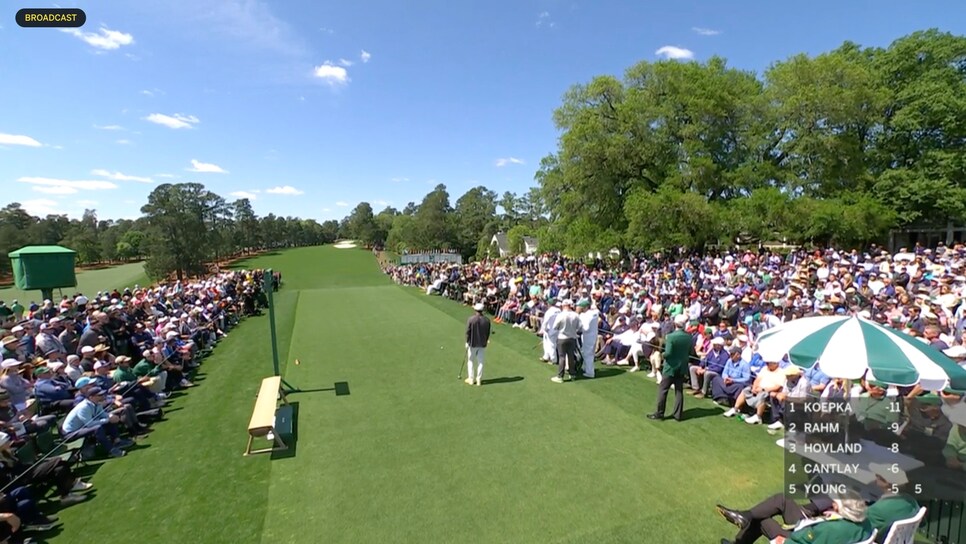 It was a tone that became familiar. All day Rahm marched ahead of Koepka on tee boxes, upping the pace, and leaving him trailing behind. It was a marked shift from their second round together earlier in the day. That was a more chatty affair. This was different. Less words, but a clearer message from Rahm.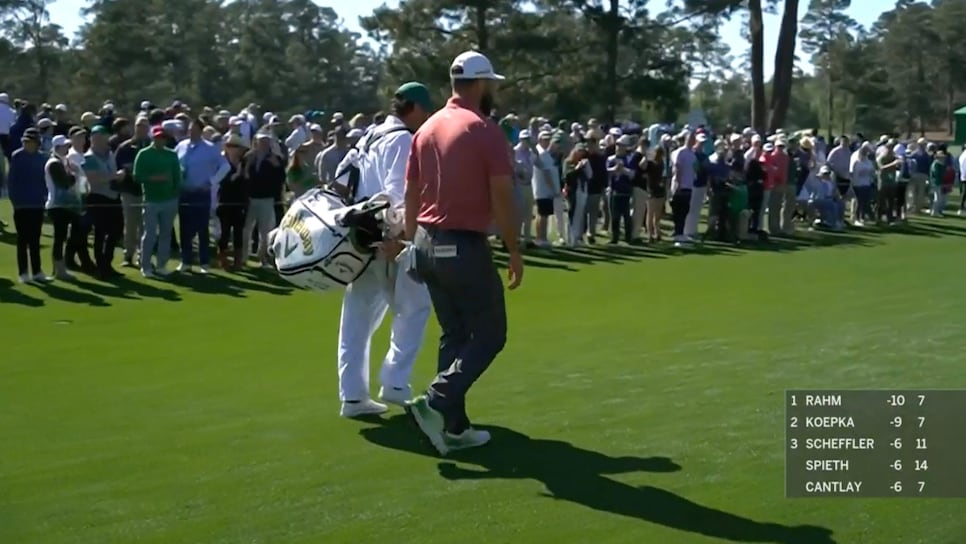 You're following me today.
You could spot the same thing happening on the greens. Rahm would get in the hole quickly, and waste no time marching ahead.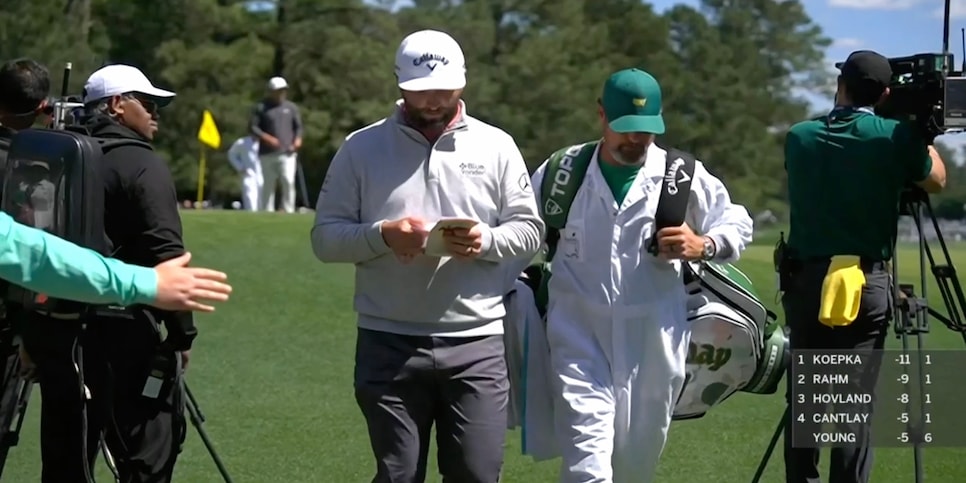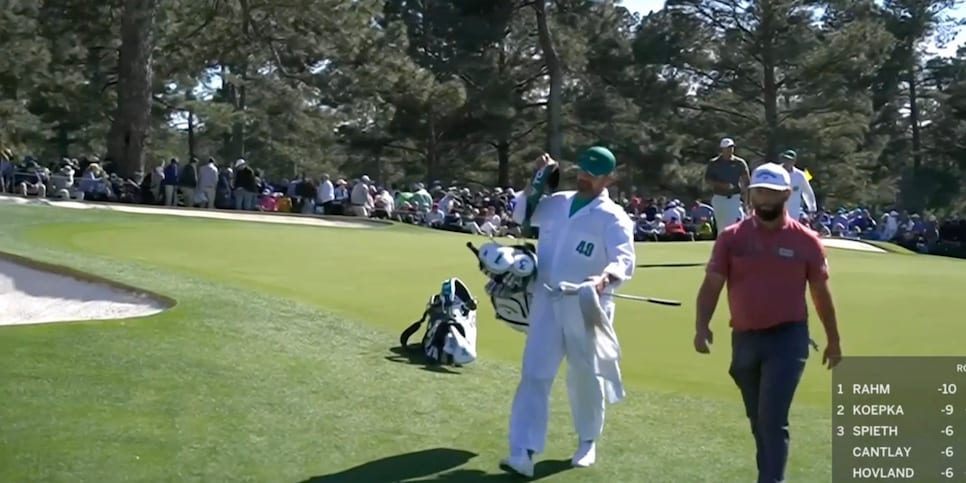 At one point, on the eighth hole, Rahm hit a long pitch shot to within a foot. He was leading by then, and walked right up to his ball, tapped it in, then trotted off the green. He was well within his right to do so, of course. But in doing so he seemed to say, hit your putt and hurry up.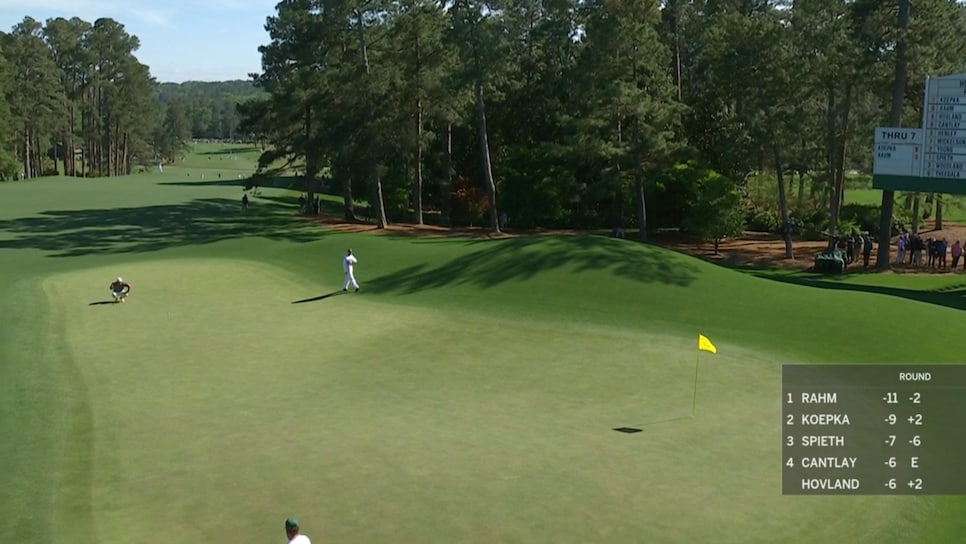 Another tactic Rahm seemed to use was simply standing in places where Koepka would have to walk around him. A minor inconvenience born of the kind of irrational alpha male confidence we see in so many professional athletes.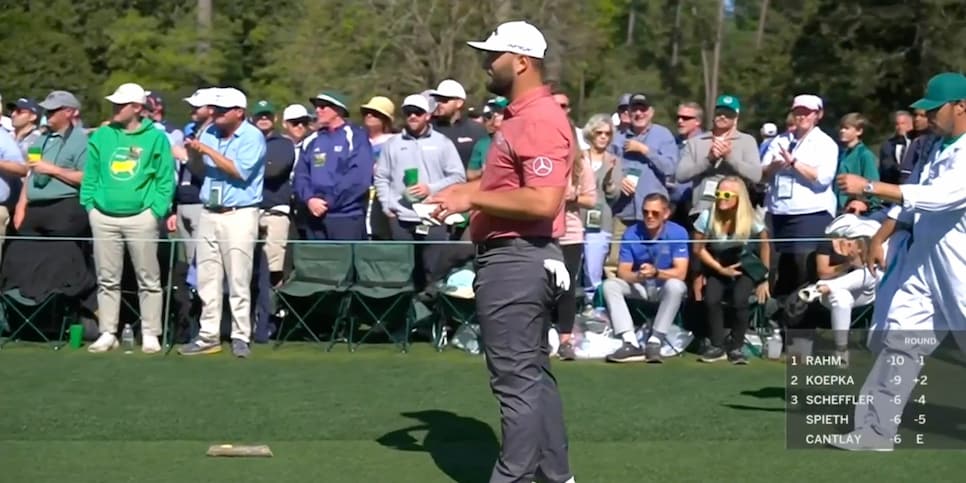 Again, I may be spotting something that isn't there. I fully admit that. But these kind of tactics are hardly unheard of in golf. The idea, in a match-play situation like this, is to be the player that sets the pace, and makes the opponent uncomfortable because of it. Seve Ballesteros, whose 68th birthday would've been today, thrived in these dark arts.
Whether real or fiction, you can't quibble with the results. Koepka's two shot lead transformed to a two shot deficit by the ninth hole. Rahm, at least by that point, was the top dog.