Play
Masters 2023: Brooks Koepka did something very clever after the rain delay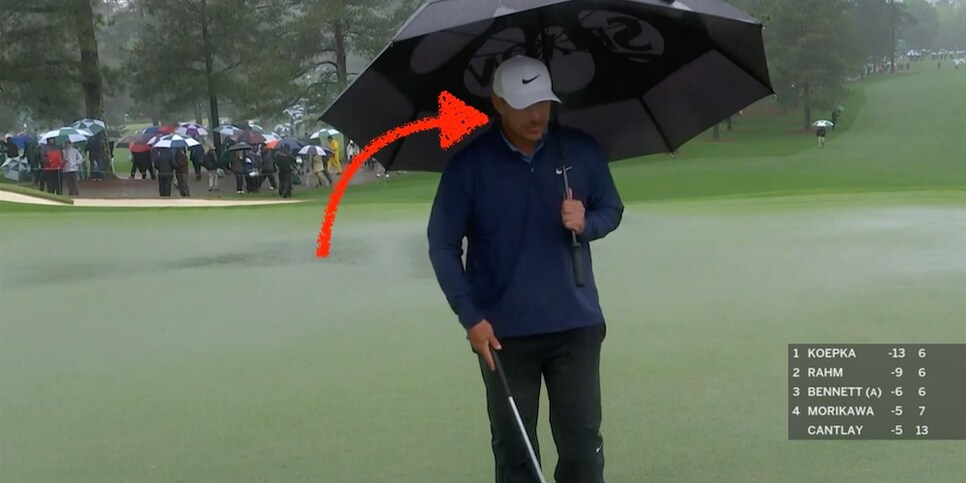 AUGUSTA, Ga. — Augusta National's seventh green was soaked when Brooks Kopeka, in the lead and playing in the final group of the day, arrived. From the front bunker he was actually fairly pleased with the shot he hit, even if it didn't turn out the way he wanted.
"I thought I hit a good bunker shot, it looked like it just skidded on the water," he said after play was suspended. "I'm glad we stopped."
The horn sounded a few minutes later. Play was officially suspended for the day. What happened next was subtle, but caught my eye as a particularly clever move from Koepka. On what was a truly miserable day to play golf, most players couldn't wait to get back to the warmth inside.
But Brooks had other ideas.
With play called for the day and everyone heading for shelter, Koepka and his caddie Ricky Elliott did the opposite. They stopped and read the 11ft putt from behind the hole, just as they would if play was continuing.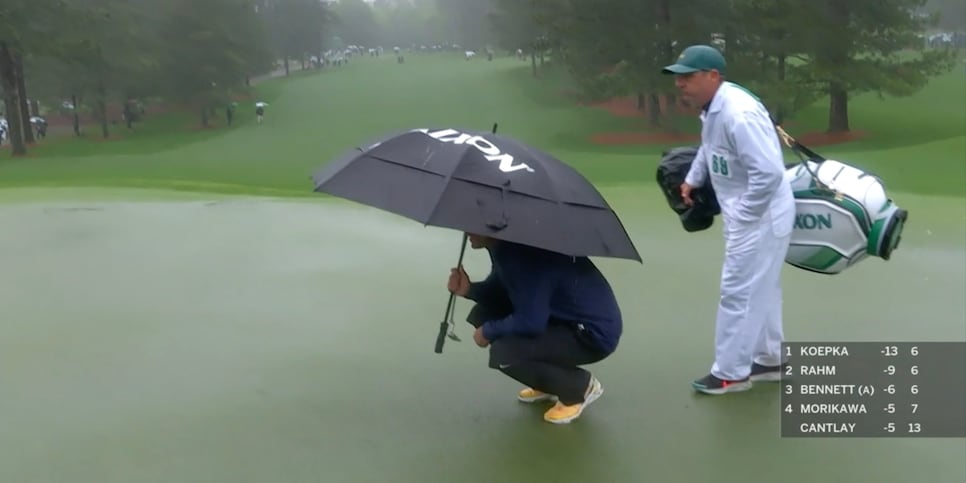 Then, the pair walked all the way around the putt, and read it from behind the ball.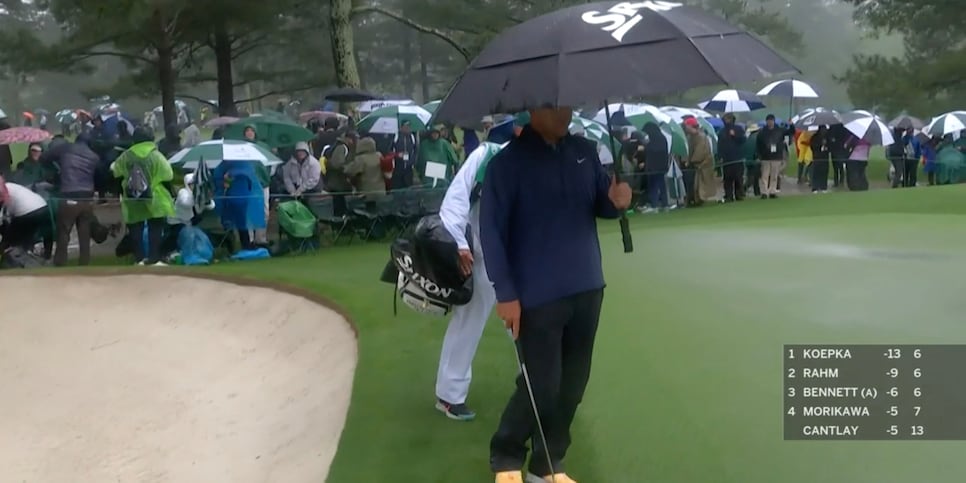 At one point he stepped to the halfway point of the putt, as if he was getting ready to hit it. Play was suspended, the green was almost totally flooded, yet Brooks was paying attention to every detail.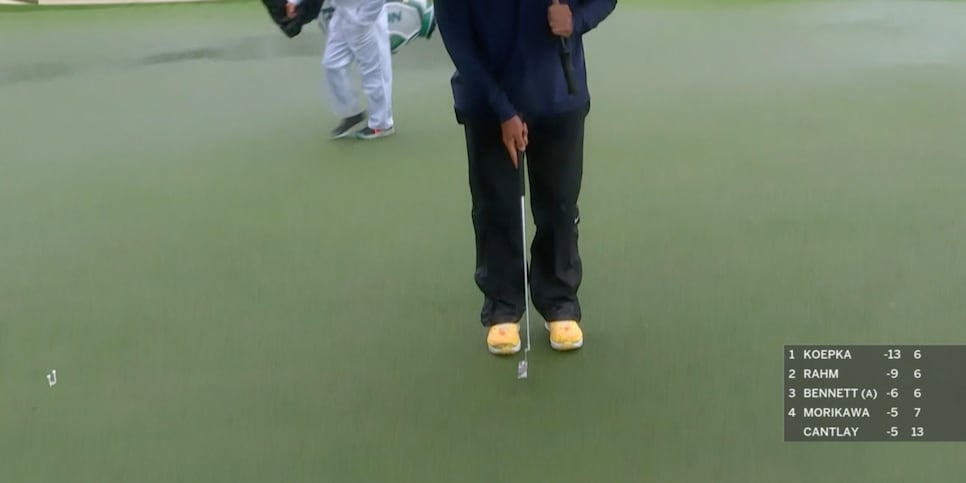 It may seem like a small thing, but it was interesting. And, really, quite clever. Koepka is taking note of every detail of his forthcoming putt because he's giving himself time to study it at home tonight. And when he gets on the practice green on Sunday, he'll find one of almost identical length and break, with extra time to practice it.
It's the small details that give you the edge in top golf. And Brooks seems to be paying close attention, even when he doesn't need to.