Jordy SZN
Masters 2022: Jordan Spieth misses three-footer, makes 32-footer two holes later for the full Spieth experience
Other than Phil Mickelson, no professional golfer goes full "Man on Wire" on a consistent basis quite like Jordan Spieth. He re-affirmed this notion with two putts in a matter of 40 minutes on Thursday at the Masters.
Spieth's second round got off to an excellent start, as he made par at the first and then birdied No. 2 to get to one over for the tournament. At the short par-4 third, Spieth went fairway, green, setting himself up with a lengthy 31-foot look at birdie. The putt just slipped past the right edge, leaving the 2018 champ with a three-footer for par.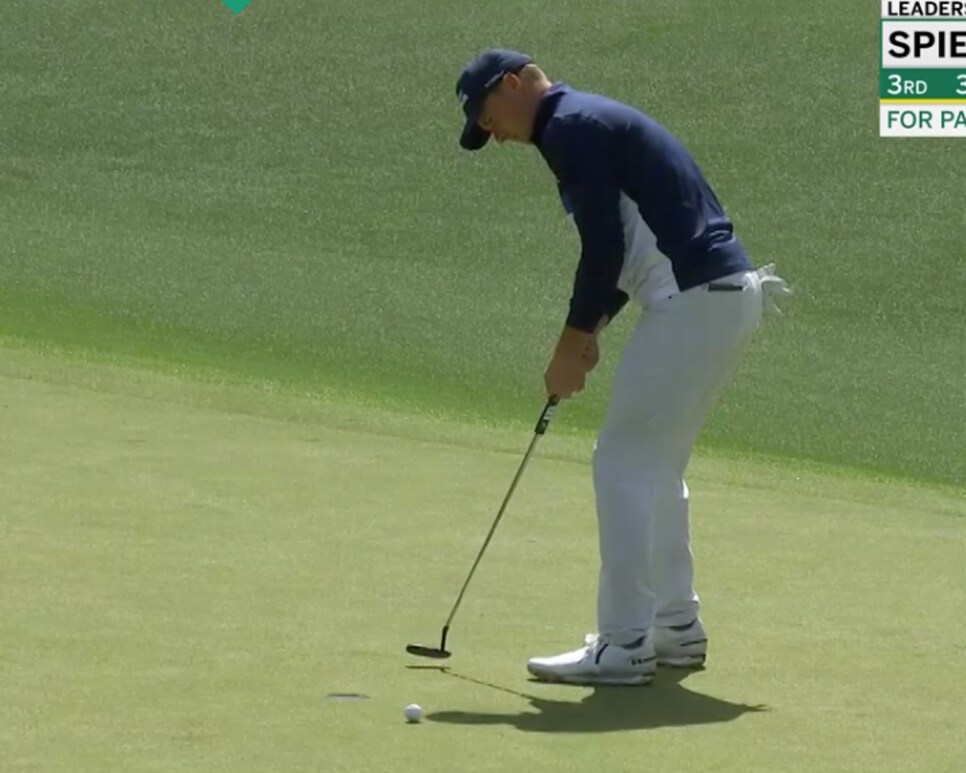 As many have pointed out, it's the putter that has been failing Spieth since his runner-up at Pebble Beach, especially on the short ones. Just last week, the three-time major winner three-putted from three feet at the Valero Texas Open. Fortunately, that didn't happen at No. 3 at Augusta National on Friday, though he did make bogey to fall back to two over.
Two holes later, at the par-4 fifth, one of the most difficult holes to birdie on the course, Spieth had a 32-foot birdie putt that needed enough speed to get up the hill but then needed to hit the brakes as it got closer to the hole. Basically, an impossible putt to make for us mere mortals, and maybe even for Spieth, who had just missed a kick-in two greens earlier. Naturally, he drained it:
Ahh, the full Spieth experience, and in just three holes. We haven't even reached the weekend yet. Pace yourselves, folks, pace yourselves: