Cruel Game
Masters 2022: Here's why Harry Higgs' near albatross on Sunday wound up being particularly painful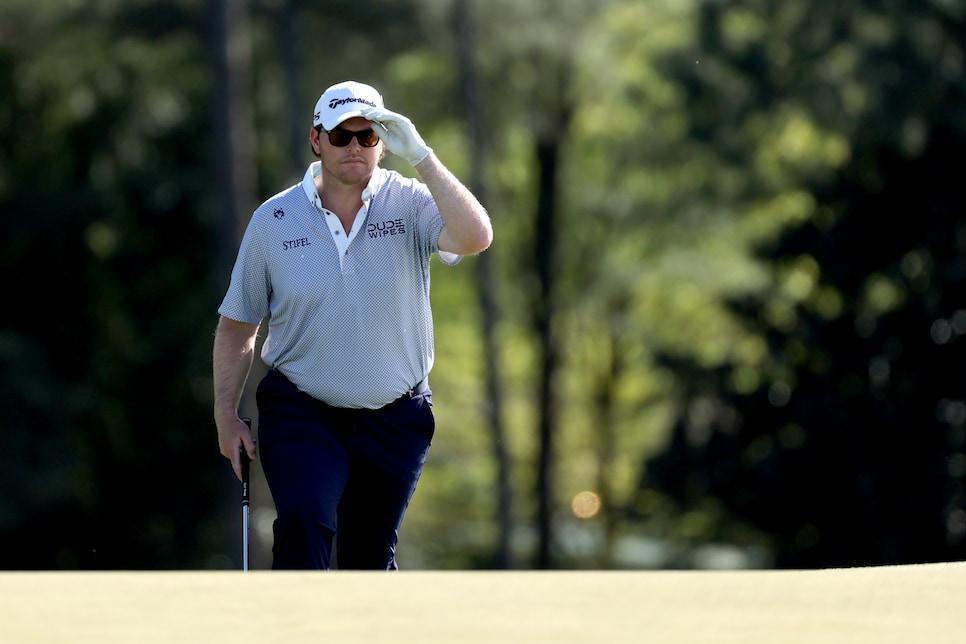 Playing the coulda-shoulda-woulda game is about as futile as it gets in golf, especially at the Masters. However, Harry Higgs might allow himself to play it over one shot from Sunday, because he coulda-shoulda-woulda earned an invitation into the 2023 Masters had that one shot gone differently.
Of course, Higgs hit 71 shots on Sunday, 290 for the week, so he could coulda-shoulda-woulda'd all of them, too. Like we said, a futile effort.
But this one has to be particularly painful. In the final round at Augusta National, Higgs almost pulled off something only Louis Oosthuizen can say he's pulled off in Masters history—make an albatross at the par-5 second. Oosthuizen accomplished the incredible feat in 2012, propelling him into a sudden-death playoff later that day with Bubba Watson, which he lost. Here's how close Higgs came to history:
Of much greater importance, though, was Higgs' final-round 71, which, again, would have been 70 had this albatross miraculously dropped. Had that been the case, Higgs would have tied for 12th as opposed to 14th. Why does that matter? The top 12 finishers including ties receive an invitation into next year's Masters. Higgs came about a half-inch from securing another one of those glorious envelopes. Brutal.
That said, he could have avoided double bogey at the first hole and secured an invite for 2023, too. Again, coulda-shoulda-woulda gets us nowhere, but it still has to hurt. The good news is Higgs can still gain entry into next year's field in a variety of ways based off his play, which is clearly pretty good right now. That T-14 finish gives him two top-15s in two career major starts, the other a T-4 at the 2021 PGA Championship, which got him into the 2022 Masters field. The big rig is quietly becoming a force in the majors.
One other silver, er, crystal lining—Higgs' eagle earned him a pair of crystal highball glasses with the Masters logo on them, so he won't be leaving the property empty-handed.